Read more about this program on the school's website
Program Description
NUA's response to Covid-19
The health and wellbeing of students and staff is the university's priority. In line with government advice about social distancing, NUA moved to online teaching on Monday, March 23 with the aim to help all students complete the academic year. Find out more about the university's response to Covid-19 here.
NUA is supporting efforts to fight the coronavirus by making protective clothing for health workers.
Currently, the university is planning for students starting in September 2020 to be able to join us on campus and will be following guidance from the government.
Overview
You'll explore these questions and master the skills you need to become a successful UX designer by understanding the technical computing skills required to implement great user interfaces, as well as the research and creative skills that will inform your designs.
Your user experience design skills
With a focus on design-led by the psychology of user-needs, data gathering and analysis, our undergraduate user experience design course will teach you how to apply principles of cognitive science and computer programming to develop innovative and effective design solutions.
You'll discover how UX designers gather data through ethnographic research and combine these insights with other data sources such as website statistics and industry trends. You'll learn how to analyse and apply that data to devise and refine a digital experience that works best in any given situation.
Your user experience design future
Throughout your degree, your learning will be oriented around the application of user experience design principles in support of successful business models. You'll use industry-standard techniques to develop professional solutions for a range of contexts; in each case moving from research to the creation of user journeys to the design of user experience design that works across multiple digital environments.
You'll learn how to work with the commercial sector through contact with businesses via live briefs and a student-led consultancy, developing project management, communication and collaborative working skills that will make your CV stand out to employers.
Typical career paths include:
User Interface Designer
UX Designer
Interaction Designer
Digital Designer
Visual Designer
Product Manager
UX Design Manager
Front End Developer
Digital Web Designer
UX Architect
UX Business Analyst
Product Marketing Manager
You'll also get specialist creative careers advice from our Careers Team in the Ideas FactoryNUA to help support you as you plan your career.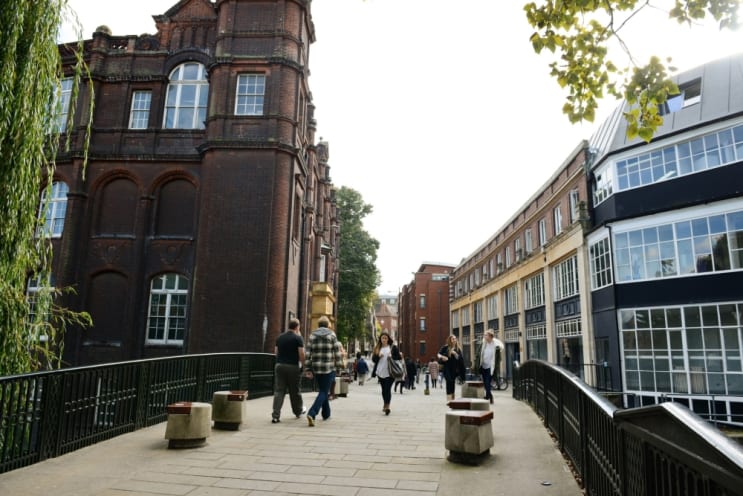 Course content
Year 1
Pursue a common first year with fellow BSc routes Games Development and Interaction Design, enjoying the wider insights gained from interdisciplinary learning while maintaining a sharp focus on developing core user experience skills
Research and develop aspects of user experience design, and visual usability within the design of user interfaces, through the application of digital design principals and frameworks
Learn fundamental practices associated with implementing user interfaces and build core technical competency
Undertake web development projects using industry-standard practices and frameworks, incorporating relevant coding languages
Develop techniques for the collection and analysis of user interaction metrics
Develop prototyping and user testing skills and awareness of the role of cognitive science within the digital design
Develop awareness of the digital project lifecycle, key milestones and processes by designing and implementing a fully functional user experience design project
Year 2
Gain a greater understanding of the business of digital design through the application of user experience design on a live project with an external client
Develop user-centred design methodologies
Develop awareness of business models, processes and requirements and how these can be serviced by good design
Undertake app development projects
Develop digital design solutions for specific platforms
Investigate the wider ethical and sustainable implications of digital design
Consolidate knowledge of cognitive science within digital design
Gain project management experience, using industry-standard tools for developing and tracking the delivery and results of projects
Consolidate and develop user testing skills
Develop awareness of issues concerning professional practice, such as health and safety, funding structures, curation/display, enterprise and entrepreneurship
Year 3
Actively investigate and incorporate trends in user research, user-centred design, data-driven design and new digital tools/technologies
Have the opportunity to undertake an industry work placement, internship and student-led consultancy
Develop and deliver a final project involving an external client, in which you'll demonstrate an in-depth command of contexts, processes and mastery of techniques in the development and realisation of an effective and commercially viable user experience design solution as part of your graduate portfolio
Entry Requirements
Typical UK offers
A / AS Levels – GCEz
3 A-level qualifications at grades BBB, at least one of which must be in a science/technical subject (e.g. maths, physics, computer science). Where candidates are not taking 3 A-levels, NUA will consider combinations of A-level/AS-level and other Level 3 qualifications.
BTEC Extended Diploma (QCF or RQF)
Distinction, Merit, Merit in a science/technical subject (e.g. maths, physics, computer science)
BTEC Diploma (QCF or RQF)
Distinction*, Distinction in a science/technical subject (e.g. maths, physics, computer science)
UAL Extended Diploma
An overall Merit in a science/technical subject (e.g. maths, physics, computer science)
Access to Higher Education Diploma (Art and Design)
Pass in a science/technical subject (e.g. maths, physics, computer science)
International Baccalaureate Diploma
A minimum of 32 points
NUA welcomes applicants of all ages from all backgrounds. Your application will be primarily assessed through interview and portfolio review so even if you have no formal qualifications or do not meet our typical offers it can still be worth applying.
If you are studying at the time of your application and your interview is successful, it is likely that you will receive a conditional offer.
If the qualification that you are studying is not shown, do not worry as we are able to accept other pre-entry qualifications as well as combinations of different qualifications. Please do contact our Student Recruitment Team if you have any queries.
International applications
We accept qualifications from all over the world, to find our entry requirements from a specific country, please check our dedicated international pages.
Most international students are required to hold an English language qualification. Applicants are required to have a minimum UKVI approved IELTS exam score of 6.0 overall, with a minimum of 5.5 in each section. Equivalent English language qualifications are acceptable such as, IB English language syllabus A or B/English Literature (Grade 4).
You can email us on international@nua.ac.uk if you'd like to discuss your application individually.
Last updated May 2020
About the School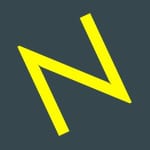 Norwich University of the Arts (NUA) has established itself in arts, design and media education for over 170 years. But while our history can be traced back to 1845, our outlook is forward-thinking.
Norwich University of the Arts (NUA) has established itself in arts, design and media education for over 170 years. But while our history can be traced back to 1845, our outlook is forward-thinking.
Read less