BSc (Hons) Sport Management
Home ›
BSc ›
BSc (Hons) Sport Management
Program Description
Course Overview
The Sport Management Degree will enable you to develop the critical understanding, professional knowledge, skills and attitudes needed to take up a managerial position in the ever-expanding sport and activity industry. This could be in leadership roles associated with researching the contemporary issues and challenges associated with modern sport; developing and delivering community sport and activity; developing and managing appropriate structures and environments for elite sport and also the governance and administration of sport at a national and international level, in the modern era.
An essential component of being able to achieve this will be through gaining an understanding of how sport is run from a global perspective and an appreciation of the sport consumer as both a fan and a participant. You will also be afforded the opportunity to explore a wide range of management areas associated with making sport happen. These include finance, human resources, operations, events, media, communications and marketing.
We help you to understand and establish the guiding principles of what it means to be a manager in the industry today. Concepts such as quality, strategy and policy will be explored alongside your own personal and professional development; this will be through a sporting context but delivered in a manner that will enable you to transfer your knowledge and skills into other sectors. The programme will provide you with a well-defined, contemporary foundation on which you can build your career.
Learning & Teaching
Effective learning, teaching and assessment methods underpin the educational aims and the learning outcomes of all of our programmes and modules. Learning and teaching methods may include lectures, seminars, workshops, tutorials and work-related practical sessions. These are also complemented by guest speakers and industry field trips that help to assimilate the learning. Our Virtual Learning Environment is also an integral aspect of the learning package that supports the needs of our students.
Lead lectures introduce key topics and concepts, whilst seminars, tutorials, workshops and practical sessions focus on the application of key concepts with the aim of enhancing the student experience and engagement. You will also meet tutors on a one to one basis. As a school, we work hard to provide student-centred learning opportunities that deliver high quality and flexible learning environment.
Learning and teaching methods emphasise and facilitate the development of your critical reasoning, and encourage the integration of theory and practice. Throughout your programme, you will experience both tutor-led learning and self-directed methods of learning, increasing independence and reflection and encouraging you to develop a positive attitude toward lifelong learning.
Employability & Careers
The Cardiff Met EDGE supports you to thrive in the modern world. Throughout your degree, you will experience a range of opportunities to develop your Ethical, Digital, Global and Entrepreneurial competencies through problem-based learning, real-world industry case studies, integrated work experiences on campus and opportunities for work-based learning placements off campus. We will ensure that you get a range of opportunities to develop transferable skills such as communication, teamwork and leadership.
During your first year of study you will get the opportunity to undertake technical qualifications in a range of industry-relevant areas including sport coaching, exercise training & health and safety. These opportunities will ensure that you have the appropriate qualifications and experience to apply for one of the many work placement opportunities on offer both on and off campus. We will also support you to seek opportunities to work or study abroad. Work placements can give you a critical EDGE in gaining professional employment on graduation. Students who have graduated from the Sport Management programme have gone on to work in careers both within and beyond the Sport Industry.
Entry Requirements & How to Apply
Applicants should normally have five GCSEs including English Language (or Welsh First Language) and Maths* at grade C or above (grade 4 or above for applicants holding newly reformed GCSEs in England), plus 112 - 120 points from 3 A levels (or equivalent). Typical offers may include:
A Levels: 112 - 120 points to include grades BB. Welsh Baccalaureate – Advanced Skills Challenge Certificate will be considered as a third subject
RQF BTEC National Extended Diploma / Cambridge Technical Extended: DMM to overall in a relevant subject
VTCT Extended Diploma in Sports Studies with DMM overall
Irish Leaving Certificate: 112 - 120 points from Highers to include 3 x H2 grades (minimum grade considered at Higher is H4)
Scottish Advanced Highers: 112 - 120 points with grades CC
Access to Higher Education Diploma: Pass with 15 credits with Distinction and 30 credits with Merit
Applicants should preferably ha ve a strong sporting profile
*For Welsh applicants sitting the reformed Mathematics GCSE, we will accept either GCSEMathematics or Mathematics – Numeracy.
7 Reasons to Study in the UK at Cardiff Metropolitan University:

Reason one – Graduate Employability
All courses at Cardiff Met have a focus on our students' future careers, and their employability. Our undergraduate programmes all include work placements, and we have a number of postgraduate courses with opportunities for one year internships. Our focus on student entrepreneurship helps our students to become highly employable graduates.

Reason two – Teaching Excellence and Student Satisfaction
Cardiff Met has achieved a silver rating in the Teaching Excellence Framework, and consistently receives high levels of student satisfaction. A number of our courses recently scored 100% in the latest National Student Survey.

Reason three – International Student Support
Cardiff Met prides itself on its International Student Support, and we've been ranked top in the UK 6 times over the last 10 years. We have a dedicated Global Student Advice Team that helps students from the minute they accept their offer at the university. From applying for their visa, finding accommodation, and meeting you at the airport when you arrive in the UK, to helping you settle into UK life, and offering academic skills classes, the team here takes the stress out of coming to study in a new country, and allows you to concentrate on your studies.

Reason four – Fantastic Student Facilities
Over the last few years Cardiff Met have made considerable enhancements in our student facilities, with £70 million of completed and planned investments. From state of the art workshops and studios, to world leading sports facilities and student centres, the university has everything you need to excel during your studies.

Reason five – A Great Student Community
With an active student's union, supporting student clubs and societies, along with sports teams and clubs for skills and abilities of all levels, Cardiff Met is a great place to get involved with all aspects of student life. Our on-campus accommodation provides students with a safe and friendly place to live, and the university was recently voted as having the Best Student Community in Halls in the National Student Housing Survey.

Reason six – The City of Cardiff
Not only has Cardiff been consistently named as the most affordable student city in the UK, it's also a fantastic place to live, and offers students a very high standard of living. With everything from entertainment, to shopping, from culture, to food, drink and events, Cardiff has something for everyone.

Reason seven – Study in Wales
You'll be studying in the country of Wales. Wales offers students the opportunity to obtain a UK degree that is recognised worldwide, in a friendly and beautiful environment. It's a great base to explore the rest of the UK during your studies, whilst discovering everything this unique country has to offer.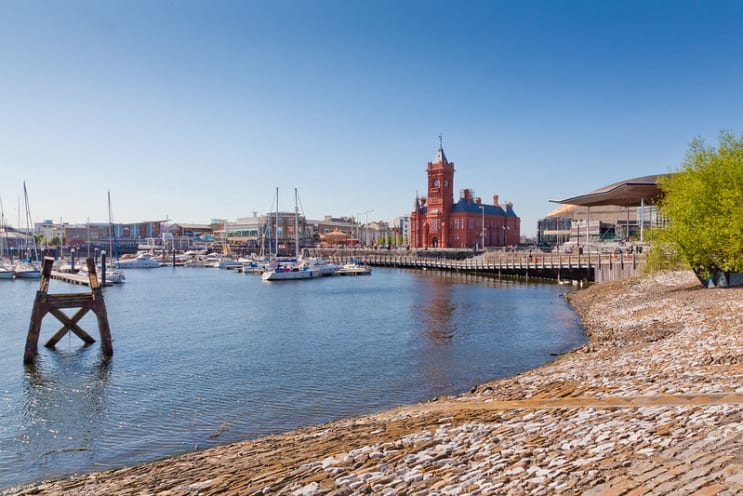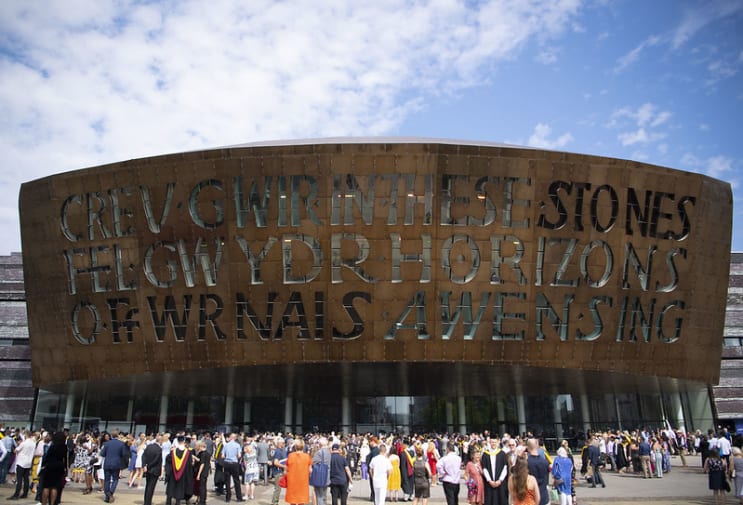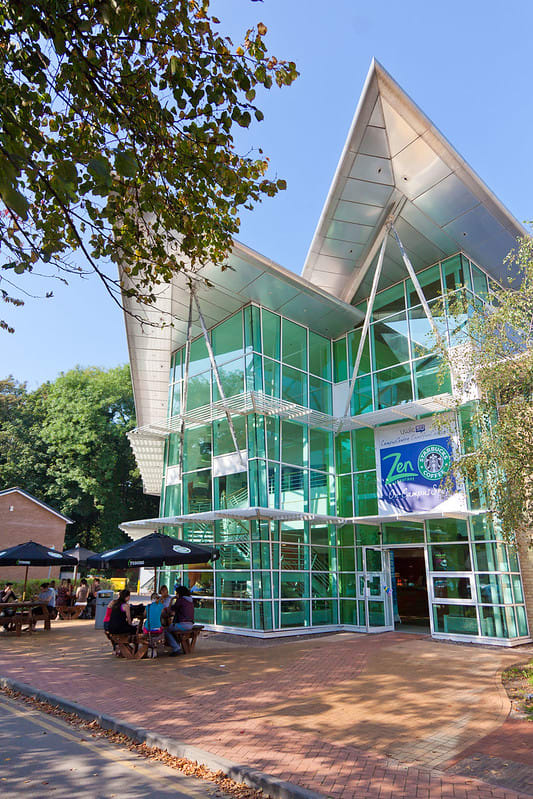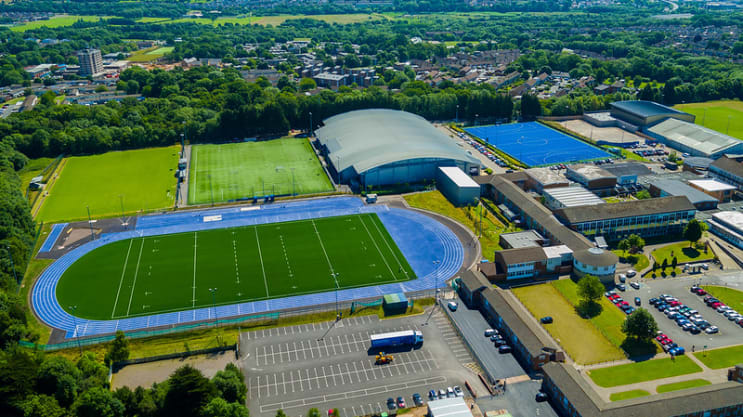 Last updated Oct 2019
About the School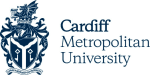 Located in an exciting, modern European capital city, Cardiff Metropolitan University is a global university. We are continually investing in our students' future and provide education and training op ... Read More
Located in an exciting, modern European capital city, Cardiff Metropolitan University is a global university. We are continually investing in our students' future and provide education and training opportunities that are accessible, flexible and of the highest quality to students from over 140 countries worldwide.????
Read less