Program Description
Course Overview
The BSc Social Work degree at Cardiff Met is based on the National Occupational Standards for social work practice and is a partnership with local social work agencies and service user groups. It combines and integrates professional training in social work with academic study to degree level.
Social Work involves a flexible approach to meeting the needs of individuals, groups or communities. The Programme is concerned with developing a range of competencies to meet the National Occupational Standard for Social Work. Current legislation, theory and research-based evidence in relation to social work knowledge, skills and values are related to direct practice experience and settings. This will include an understanding of the legislative provision of services and the importance of understanding social work within a Welsh context.
The Code of Professional Practice for Social Care (2015) and equality and human rights issues will be integral to learning and practice, which you will be expected to comply with.
This course is also available at Bridgend College. Please visit www.bridgend.ac.uk or contact Bridgend College directly on 01656 302 302 or enquiries@bridgend.ac.uk for further information. To make an application for this course at the Bridgend College site, please apply through UCAS for C20 - Cardiff Met - and choose Bridgend College.
Learning & Teaching
A substantial part of the course is spent in practice settings within agencies in South Wales; therefore the ability to undertake travelling to and within practice agencies will be advantageous.
Whilst on the Social Work degree students are required to demonstrate that they are able to use Information and Communication Technology (ICT) methods and techniques to support their learning and practice.
All students that enrol on the BSc (Hons) Social Work are assigned a personal tutor that will provide both group and individual tutorial support. Students are placed within Local Authority 'Host agency' groups for the duration of their studies, and subsequently have the opportunity to build and sustain professional working relationships with peers and professionals within their host Local Authority.
Employability & Careers
Graduates will be able to access a wide range of employment opportunities within social work in statutory, independent and third sector employment. Graduates are able to work with a range of individuals that use social work and social care services and address complex social issues.
Graduates will also be required to pursue Continued Professional Education and Learning within their Social Work career, or a postgraduate qualification, for example in teaching in further/higher education or a Masters or Doctorate in Social Work. There are also other graduate opportunities outside Social work.
Entry Requirements & How to Apply
Applicants should hold GCSE English Language (or Welsh First Language) and Mathematics* at grade C or above (or grade 4 or above for applicants holding newly reformed GCSEs in England ). Equivalent qualifications considered are Essential Skills Level Two in Communication and Application of Number, or Functional Skills Level 2 in English and Maths. Successful applicants will be required to provide evidence of these. Applicants must be able to demonstrate an ability to study at higher education, normally through a recognised qualification:
96 points from at least two A levels to include grades CC; Welsh Baccalaureate – Advanced Skills Challenge Certificate considered as a third subject
RQF BTEC National Extended Diploma/Cambridge Technical Extended Diploma MMM
CACHE Diploma grade C (minimum 96 points)
A relevant NVQ Level 3 or 4 in a social work/social care related subject area
96 points from the Access to Higher Education Diploma, English and Maths related credits covered within the Access will not be accepted as GCSE equivalent
96 points from at least two Scottish Advanced Highers to include grades DD
96 points from the Irish Leaving Certificate at Highers to include 2 X H3 subjects
Other recognised qualification that provides evidence of ability to study at Higher Education Level

and;
Applicants are also expected to hold a minimum of twelve (minimum 420hrs) weeks, supervised (paid or unpaid) work experience in a social care setting. This requirement will have to be demonstrated on your UCAS application form and be completed by the time you attend an interview. There is no time limit for when this work experience was completed, however more recent experience would strengthen your application. It is not expected that the experience is gained in one block.
*For Welsh applicants sitting the reformed Mathematics GCSE, we will accept either GCSEMathematics or Mathematics – Numeracy.
Last updated Oct 2019
About the School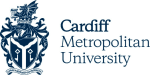 Located in an exciting, modern European capital city, Cardiff Metropolitan University is a global university. We are continually investing in our students' future and provide education and training op ... Read More
Located in an exciting, modern European capital city, Cardiff Metropolitan University is a global university. We are continually investing in our students' future and provide education and training opportunities that are accessible, flexible and of the highest quality to students from over 140 countries worldwide.????
Read less