BSc (Hons) International Business
Program Description
Location: Canterbury
This programme provides a thorough grounding in business and specialist knowledge and skills in international business.
The modern business environment is increasingly international. Consequently, this programme focuses on core topics that are key to all businesses' success, combined with the study of contemporary issues within the international business environment. You have the option of studying a modern European language, and the opportunity to spend a year in Europe or Asia at one of our partner universities.
The programme equips you with the key skills and knowledge essential for managing a business, both domestically and within an international context. It will strongly appeal to students who are considering a future career in international management.
Degree Options
The International Business programme is a 3 or 4-year honours degree with an optional 3rd year spent at a partner University in Europe or Asia, or in a professional work placement, to enhance your experience and employability.
The year abroad will take place between year 2 and 3. It will equip you with an integrated knowledge of the economic, social and cultural environment acquired through language and business study. You will need to choose modules in a European language in order to access the Year in Europe or Asia which will give you a sound understanding of the language and cultures of other regions.
Single Honours:
BSc (Hons) International Business (N126)
BSc (Hons) International Business with a Year Abroad (N127)
BSc (Hons) International Business with a Year in Industry (N128)
Developing Your Employability
We are ranked 20th in the UK for graduate students' employment prospects according to The Times Good University Guide 2016.
The BSc (Hons) International Business degree gives you the academic foundation you need for a career in international business or management. A Kent degree offers students excellent career prospects and graduates consistently have an excellent reputation among employers. Our International Business graduates find work in public and private sector management and consultancy both overseas and in the UK. Graduates from Kent have gone on to take up positions at a wide range of companies and sectors, including Deloitte, KPMG, PriceWaterhouse Coopers, Lloyds, Sainsburys PLC, Tesco, Transport for London, Yahoo! UK, Thames Valley Police, Heineken, a wide range of media agencies and management consultancy companies. Other graduates have also gone on to start their own successful business ventures or start-ups.
Kent Business School presents a wealth of opportunities for you to gain much more than your valuable business degree. We have strong connections with many global organisations and provide chances for you to network with them and acquire useful connections to enable you to enhance your student experience and increase your employability. We hold events or activities with such organisations and associations that will also benefit your learning experience and enhance your future career prospects. We provide ideal facilities in an international learning environment for you to forge associations with friends and colleagues whilst at the School and after graduation, as part of the Kent Business School alumni, which will remain with you long after you graduate and may provide assistance in your future career.
Organisations who provide placements for your year in industry or year abroad view this scheme as an effective way to find potential new employees, so both schemes give you a definite advantage when it comes to job prospects and really enhance your career prospects.
At Kent Business School you will gain many of the key transferable skills employers are looking for. You are taught to analyse critically, think creatively, express your views cogently, manage your time effectively, and work well independently and in groups.
Students wishing to study abroad for a year need a minimum average of 60% for Stage 1 and Stage 2, with good attendance and academic standing. Students must complete the Overseas Travel Health Questionnaire, and attend a pre-departure briefing by the Go Abroad team. See the options available by programme. Study abroad places are always subject to availability.
Last updated Nov 2019
About the School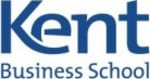 Kent Business School (KBS) is a leading Business School, ranked in the top 30 in the UK and is accredited by The Association to Advance Collegiate Schools of Business (AACSB) which places KBS within t ... Read More
Kent Business School (KBS) is a leading Business School, ranked in the top 30 in the UK and is accredited by The Association to Advance Collegiate Schools of Business (AACSB) which places KBS within the top institutions globally for business degrees, with only 5% of the world's Business Schools attaining this accreditation. Engaging teaching, world-class research, professional partnerships and an international community create an exciting atmosphere in which to learn, where innovation is encouraged and challenges welcomed.
Read less