BSc (Hons) International Business, Finance and Economics with Industrial/Professional Experience
Home ›
BSc ›
BSc (Hons) International Business, Finance and Economics with Industrial/Professional Experience
Program Description
Graduate with in-depth knowledge of three strongly-related disciplines.
Study finance, economics and business within an international context, drawing on the combined strengths of Alliance Manchester Business School and the School of Social Sciences. This course includes a work placement in your penultimate year of study.
The following courses are available:
This interdisciplinary course offers you the opportunity to study a wide range of course units across finance, accounting, economics, business analysis, innovation, strategy and political economy. You will study the technical tools and techniques required to measure and assess business performance, while also emphasising the importance of changing economic contexts. You will also have the opportunity to learn a foreign language as part of your degree.
Aims
This course aims to offer you an inter-disciplinary social science perspective on business that is strongly informed by leading contemporary research and which introduces you to competing and complementary perspectives on business issues.
Special features
Join one of the UK's longest established centres for the study of economics.
Optional language study in years 2 and 3 - choose from 15 different languages at varying levels.
Selected course units grant exemptions from professional accountancy exams, including 1 ICAEW ACA paper, 6 ACCA papers and 7 CIMA papers.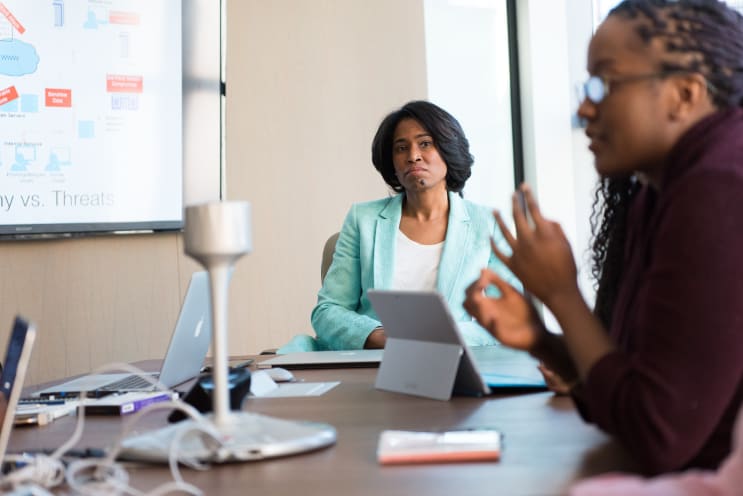 What will I study?
Your first year begins with a broad introduction to the study of business, finance and economics, enabling you to make an informed choice of areas to study later in the course. You will learn the technical skills of macro, micro and managerial economics and financial reporting.
Year two, you will study core course units in finance, managerial economics and business strategy and choose options from accounting and finance, economics and contexts for international business. You will gain practical report writing, financial and competitor analysis and database skills through a core unit in international business strategy, using a real-life case study. Previous IBFE students analysed the performance of global earthmoving machinery giant, Caterpillar Inc.
IBFE focuses on the international context within which global businesses operate and is well-suited to students seeking international graduate positions in the UK and abroad. As such, in your second year, you have the option to learn a language (which can be continued into your final year). You can choose from around 15 different languages at varying levels
If successful, you will spend your third year on a paid work placement. Completing a placement will enable you to put theory into practice, further develop important transferable skills and gain a real insight into your chosen profession.
In the fourth year, as well as compulsory course units in international finance, managerial economics and international business analysis, there are options in accounting and finance, contexts for international business, economics and modern languages. You will choose 60 credits of optional course units, enabling you to specialise.
The International Business Analysis Project allows you to critically analyse contemporary business practice from a social and political perspective. You will question the classical strategy tradition by exploring how the pressure to deliver shareholder value complicates the job of management. You will explore these ideas through real-life case studies, including a recently collapsed bank (Lehman Brothers or Bear Stearns) and GlaxoSmithKline.
What do our students say?
"I've always been quite a numerical and analytical person, so the finance-related course units stood out for me the most. International Finance, Financial Derivatives and Financial Markets and Institutions helped me to understand the underlying problems that were the catalyst for the financial crisis. I enjoyed learning about this in greater depth than just reading what was published in newspapers.
I've accepted a job offer from KPMG and plan to study for the CFA qualification, for which they fund me. I would like to travel the world, working in various places such as LA, New York, Sydney and Tokyo, but I would also like to see what it's like working at a Hedge Fund at some point."
Sean Crowther
"IBFE offers a unique combination of the three disciplines I was most interested in. In a few months, I am going to Los Angeles to represent MBS at a business case competition. There is no shortage of societies, sports clubs and various activities to get involved in. I learned about stock markets and investing at the trading and investing society, played business games and learned about career options with the AKPsi fraternity, climbed rocks, discussed philosophy, played poker, etc."
Artem Bocharov
Career opportunities
What jobs do our IBFE graduates go into? Examples of jobs recent IBFE graduates have gone onto include: assurance associate, audit trainee, commercial strategist and logistics graduate scheme.
Who employs them? A wide range of companies including: Grant Thornton, KPMG, PricewaterhouseCoopers (Cyprus), RBS and Zolfo Cooper.
What about further study? IBFE graduates have gone onto law conversion courses and further study in finance and international business at institutions across the UK and internationally, including ESADE Business School (Barcelona), Humboldt University (Berlin) and the College of Law.
All examples are taken from the Destinations of Leavers from Higher Education (DLHE) survey.
Last updated May 2020
About the School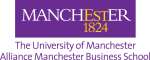 Alliance Manchester Business School is one of the UK's first two business schools, set up in 1965), and is now the largest campus-based business and management school in the UK.
Alliance Manchester Business School is one of the UK's first two business schools, set up in 1965), and is now the largest campus-based business and management school in the UK.
Read less