BSc (Hons) International Accounting and Finance (Top-Up)
Home ›
BSc ›
BSc (Hons) International Accounting and Finance (Top-Up)
Program Description
Course Overview
This International Accounting and Finance degree is a one-year top-up to enable students to complete a BSc (Hons) International Accounting and Finance. This course is ideal if you have a diploma from anywhere in the world and wish to convert it into an honours degree as well as understand more about the subject.
The one-year top-up covers the key concepts of accounting and finance and provides students with a more detailed understanding of the subject area in a practical and theoretical context. The course will equip students with the tools and analytical capabilities to identify and resolve complex problems in a dynamic and strategic way. In addition, this programme will provide students with highly transferable skills as well as a deep knowledge of a broad range of financial software, including a Bloomberg Market Concepts certificate.
This programme will enhance your understanding of accounting and finance. The first semester will be shared with the International Banking and Finance top-up and the second semester will be more focused on accounting practices and principles, such as financial accounting and reporting.
The teaching will involve lecturers, workshops and seminars which will have both academic knowledge and practical experience. The practical experience will include the use of financial software, such as Bloomberg, to teach you the skills you need for the workplace or further study after graduation.
Learning & Teaching
A student-centred approach to learning and teaching will be encouraged through the use of specific teaching strategies, case studies, projects, tutorials, practical exercises, supplemented by the use of appropriate support materials, lectures from business experts, videos and computer software. Active engagement with the subject material enhances learning and many of the learning strategies used to attempt to promote this.
Employability & Careers
The primary aim of this degree programme is to develop a theoretical understanding of the key concepts of the area of accounting and finance. It will enable students to decide whether they want to continue their studies to become a qualified accountant.
Graduates will find a wide variety of career opportunities within the accounting and finance sector, as well as the majority of the other industrial sectors (both public and private), including financial and professional services, risk analysis, and management or financial accounting opportunities.
On successful completion of this degree programme, there are also further taught postgraduate study options across Accounting, Banking, Economics and Finance here at Cardiff Met, as well as research and PhD programmes.
Entry Requirements & How to Apply
The major criteria for the selection of candidates is that they must demonstrate they are capable of succeeding on a degree programme in International Accounting and Finance.
The normal minimum entry requirement for BSc (Hons) International Accounting and Finance is 240 relevant UK Credits equivalent to a Diploma Level (5) Qualification. An example would be an SQA HND in Business with Accounting.
International Applicants
Students whose first language is not English will need to provide evidence of fluency to at least an IELTS 6.0 standard or equivalent. For full details about how to apply and English Language qualifications please visit the International pages on the website.
The admission process is controlled by Cardiff Metropolitan University International Admissions in consultation with the Programme Director.
The programme welcomes applications from students from all backgrounds. Those applying with non-standard entry profiles will be considered on an individual basis.
Applicants who do not possess normal minimum entry qualifications are considered on an individual basis by members of the course team.
Last updated Oct 2019
About the School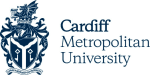 Located in an exciting, modern European capital city, Cardiff Metropolitan University is a global university. We are continually investing in our students' future and provide education and training op ... Read More
Located in an exciting, modern European capital city, Cardiff Metropolitan University is a global university. We are continually investing in our students' future and provide education and training opportunities that are accessible, flexible and of the highest quality to students from over 140 countries worldwide.????
Read less