BSc (Hons) Games Development
Home ›
BSc ›
BSc (Hons) Games Development
Read more about this program on the school's website
Program Description
NUA's response to Covid-19
The health and wellbeing of students and staff is the university's priority. In line with government advice about social distancing, NUA moved to online teaching on Monday, March 23 with the aim to help all students complete the academic year. Find out more about the university's response to Covid-19 here.
NUA is supporting efforts to fight the coronavirus by making protective clothing for health workers.
Currently, the university is planning for students starting in September 2020 to be able to join us on campus and will be following guidance from the government.
Overview
You'll master the mechanics of playful interaction, whether you're building your technical expertise in 3D or forms of artificial intelligence. Through skills workshops, technical demonstrations, live briefs and professional practice with the network of digital creative businesses that helped shape the course, you'll see what it takes to create software engineering that delights, excites and challenges users.
Your games development skills
Our undergraduate games development course allows you to focus on areas that interest you, professionally and personally. You'll be exposed to a variety of industry-standard platforms and technologies to understand their differences and how they are best deployed.
Applying computer science, emerging technologies, user experience and interaction design for the creation of new games, you'll create games for different audiences, based on evidence gathered through research, observation and practical experimentation.
You'll evolve how you think, make decisions and develop ideas, to ultimately code games that give users an exceptional experience.
Your games development future
As well as acquiring and developing the creative tools that will enable you to develop unique and innovative games, this degree will also show you how to make them commercially successful.
You'll get a thorough grounding in the business of games, learning how to develop, distribute and licence games products as an independent producer.
Typical careers paths include:
Games Designer
Game Programmer
DevOps Engineer
Game Developer
UI Programmer
Product Designer
Web Designer
Software Researcher
Engineer
Software Developer
AI Programmer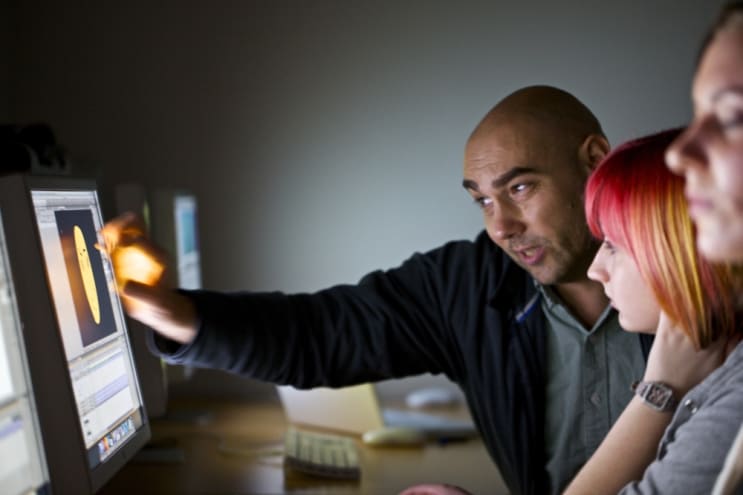 Course content
Year 1
Pursue a common first year with fellow BSc routes Interaction Design and User Experience Design, enjoying the wider insights gained from interdisciplinary learning while maintaining a sharp focus on developing core Games Development skills x
Research and develop aspects of game interface design through the application of digital design principals and frameworks
Learn the fundamental skills associated with software engineering for games and build core technical competency
Undertake web game development projects using industry-standard practices and frameworks, incorporating relevant coding languages and libraries
Develop techniques for the collection and analysis of user interaction data and explore industry-standard research methods
Develop prototyping, user testing skills and gain an understanding of the role of cognitive science within game design
Develop awareness of the digital project lifecycle, key milestones and processes by designing and developing a fully functional web-based game project
Year 2
Gain a deeper understanding of applied games development through the design and development of a 3D game for a specific platform and audience
Move on from purely browser-based games to working within an industry-standard integrated development environment (IDE) to develop more sophisticated programming techniques
Examine the principals of physics and mathematics that underpin games to simulate real-world environments
Explore the use of networking to create multiplayer games
Investigate the use of pathfinding and artificial intelligence algorithms within games
Identify and develop a technical specialism and area of interest
Deepen your project management experience using digital tools for developing and tracking progress, delivery and results
Develop awareness of issues concerning professional practice, such as health and safety, funding structures, curation/display, enterprise and entrepreneurship
Consolidate and develop games testing processes
Year 3
Develop advanced technical skills and demonstrate proficiency in your chosen specialism
Undertake work with non-traditional interface technology to deliver an experience to the player, e.g. using augmented reality, virtual reality or motion sensing
Pitch ideas to industry professionals
Develop awareness of how to publish, license and monetise games
Refine and apply advanced research skills toward the completion of a final project that will demonstrate craftsmanship and mastery of games development techniques as you enter the industry
Entry Requirements
Typical UK offers
A / AS Levels – GCE
3 A-level qualifications at grades BBB, at least one of which must be in a science/technical subject (e.g. maths, physics, computer science). Where candidates are not taking 3 A-levels, NUA will consider combinations of A-level/AS-level and other Level 3 qualifications.
BTEC Extended Diploma (QCF or RQF)
Distinction, Merit, Merit in a science/technical subject (e.g. maths, physics, computer science)
BTEC Diploma (QCF or RQF)
Distinction*, Distinction in a science/technical subject (e.g. maths, physics, computer science)
UAL Extended Diploma
An overall Merit in a science/technical subject (e.g. maths, physics, computer science)
Access to Higher Education Diploma (Art and Design)
Pass in a science/technical subject (e.g. maths, physics, computer science)
International Baccalaureate Diploma
A minimum of 32 points
NUA welcomes applicants of all ages from all backgrounds. Your application will be primarily assessed through interview and portfolio review so even if you have no formal qualifications or do not meet our typical offers it can still be worth applying.
If you are studying at the time of your application and your interview is successful, it is likely that you will receive a conditional offer.
If the qualification that you are studying is not shown, do not worry as we are able to accept other pre-entry qualifications as well as combinations of different qualifications. Please do contact our Student Recruitment Team if you have any queries.
International applications
We accept qualifications from all over the world, to find our entry requirements from a specific country, please check our dedicated international pages.
Most international students are required to hold an English language qualification. Applicants are required to have a minimum UKVI approved IELTS exam score of 6.0 overall, with a minimum of 5.5 in each section. Equivalent English language qualifications are acceptable such as, IB English language syllabus A or B/English Literature (Grade 4).
You can email us on international@nua.ac.uk if you'd like to discuss your application individually.
Last updated May 2020
About the School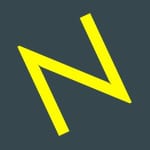 Norwich University of the Arts (NUA) has established itself in arts, design and media education for over 170 years. But while our history can be traced back to 1845, our outlook is forward-thinking.
Norwich University of the Arts (NUA) has established itself in arts, design and media education for over 170 years. But while our history can be traced back to 1845, our outlook is forward-thinking.
Read less