BSc (Hons) Computer Games Programming
Home ›
BSc ›
BSc (Hons) Computer Games Programming
Program Description
The most up-to-date "Games-industry-standard" Game Development course in Greece.
You will be taught cutting-edge programming languages (C/C++, C#, Java, Python, PHP).
You will study Computer Science that underpins all software development, including modules such as application development, databases, systems programming, mobile programming, and graphical user interfaces.
A strong emphasis is given in modules such as Computer Graphics, using OpenGL and DirectX, and in cutting-edge Games Development Tools such as Unity and Unreal-Engine.
Students gain in-depth programming skills and even develop their own computer games!
Special modules on networks and security for networking application development.
Students prepare IT projects and develop applications for real businesses.
Students utilize our new "High-Performance Computing (HPC) Lab", properly set up for real-time graphics applications & games development.
The BSc (Hons) Computer Games Programming is a well-structured programme that equips students with both the theoretical grounding and the practical skills they need to develop compelling computer games.
The programme delivers an in-depth understanding of Computer Science, the theoretical field that underpins all software development. This knowledge prepares the students for long-term employability and success as a computer programmer of any kind but applies in particular to the breadth and complexity of Computer Games development.
Thus, whether you are interested in developing games for entertainment or for other specialised graphics applications for education, science, health, finance, industry, etc., this programme is designed specifically for you.
Hitesh Choudhary / Pexels
Admissions Requirements
The programme addresses high school graduates who wish to build a career in Graphics Applications Development with an emphasis in Computer Games.
Requirements for registration:
High School leaving certificate (Apolyterion) from a General or Vocational Senior High School (or equivalent)
Reference Letter (1)
Adequate knowledge of English (IELTS 4.5 or equivalent)*
Academic Interview
Photos (2)
ID-Card/ passport
*The level of English required for the English-taught programme is equivalent to IELTS 6.0 or B2. Candidates without official English language certificates can sit the English language placement test of Mediterranean College.
Holders of Higher National Diplomas (HND), students of Technological (TEI) or Higher Education Institutions (AEI) of relevant fields may be admitted to an advanced stage of the course, upon a Recognition of Prior Learning procedure. They need to additionally submit:
Diploma and/or academic transcript
Programme Handbook (if available)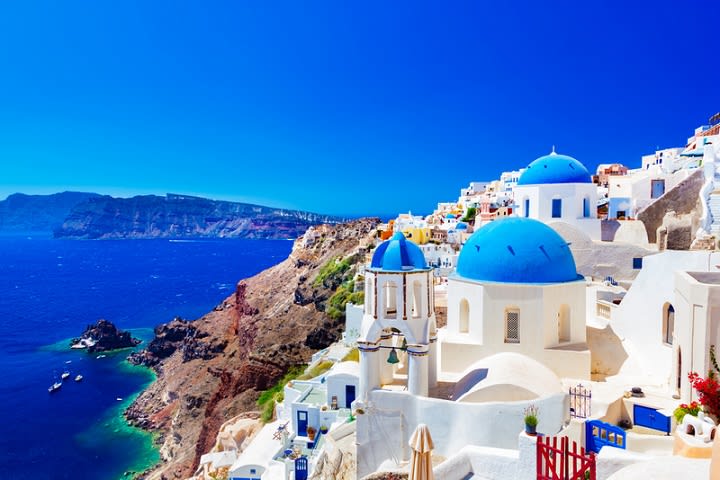 Structure & Content
This course comprises of 20-credits modules, except for the Games Development module and the diploma thesis of the 3rd year that equals to 40 credits. Most of the modules are semester-based, while there are few yearlong ones. First-year modules and 50% of the 2nd year modules are taught & assessed in Greek, while the remaining modules are taught & assessed in English. (Note: This programme is also delivered entirely in English).
The programme emphasizes on new technologies for computer graphics and game development, such as OpenGL, DirectX, Unity, and Unreal-Engine, and covers all modern programming languages, such as C/C++, C#, Java, Python, and PHP. Its highlight is that students develop fundamental and in-depth knowledge of software development (irrespective of the programming languages they might learn to use) as they learn how to develop and apply algorithmic solutions to certain computational problems. Therefore, they are protected against changes in programming tools that inevitably occur over the years and possess the ability to comprehend any new programming framework that emerges.
In the final year, students are able to develop their own computer game while through designated modules they also become familiar with the IT industry world, since they design and implement integrated software applications for virtual businesses.
Year 1
Year 2
Year 3
Introduction to Computer Science
Networks and Security
Systems Programming
Computational Mathematics
Databases
Game Behaviour
Programming I
Team Project
Game Development
Networking Fundamentals
Application Development
Independent Studies
Foundations of Computer Science
Graphics I
Programming II
Graphics II
English I
English II
Teaching & Learning
You will learn through a mixture of lectures, tutorials and laboratory work. A considerable amount of e-learning support material is also provided. There will be a strong emphasis on practical programming skills and you will use cutting-edge game development tools, such as Unity and Unreal-Engine in our "Games-industry-standard" labs.
The teaching & learning methods we use are:
Lectures, to cover theory.
Seminars, to solve problems and practical exercises.
Labs, to apply theory and get "hands-on" training in programming.
Clinics (supporting classes), to tackle the most difficult parts of the modules.
Tutorials, to provide one-on-one support to students.
Independent learning, where students engage in self-directed study.
Assessment is done mostly through coursework, although there are a small number of computer-based exams. In the final year, one-third of the assessment contributes to a personal project.
Specifically, assessment is based on:
Individual coursework
Team projects
Presentations
Computer-based exams
The learning experience is further enriched through the activities of the School of Computing.
HPC Lab
In order that the School of Computing stays at the forefront in the rapidly evolving fields of Computer Games Development and Big Data Analytics, we make it a priority to keep up to date with the latest developments in hardware. This includes that students work with the more exotic hardware that cannot be found in typical computer labs.
There is now a dedicated lab, the " High-Performance Computing (HPC) Lab", set up for the high computing demands of real-time graphics applications & games development, and big data processing & deep learning.
HPC Lab – Hardware:
Ι7-8700, 6 cores /12 threads, 3.2 ~ 4.6 GHz boost frequency
16GB RAM
NVIDIA GeForce GTX 1080, 2560 cores, 8 GB
Dual monitors (20" 1920×1080)
Why Choose This Course
It is an up-to-date "Games-industry-standard" course for game development that works well within the current computer graphics and games programming framework. Students practice cutting-edge technologies and programming tools (e.g., OpenGL, DirectX, Unity and Unreal-Engine) and they are able to develop high-level graphics and game applications.
Students, apart from the Programming Languages they learn (such as C/C++, C#, Java, PHP, Python), also study the foundations of programming – especially object-oriented programming – so they are able to adjust to any technological advancement in programming languages and never become obsolete. The level of their familiarisation with programming languages leads them to design their own computer game towards the end of the course.
The course incorporates specialised modules for the design and development of computer games, linking general-purpose programming with the specific demands of graphics and game programming. Hence, students are able to also work as graphics application developers, besides game programmers.
The learning experience is further enhanced by guest lectures from distinguished scientists and industry experts. As well as by real application development projects, based on virtual or real businesses.
The programme is delivered in both Greek and English so that students are gradually and smoothly introduced to studying in English. English lessons are provided during the 1st and 2nd year of study, designed especially to cover terminology and to help students meet the requirements of the English-taught part of the programme (students, therefore, do not need additional English tuition). Students receive the support of the College's English Department throughout their studies. As graduates of a UK University (being taught in English), they certify their English as a foreign language competence at a C2 level (Proficiency).
Mediterranean College places particular emphasis on the academic support of undergraduate students: a personal tutor is assigned to every student; lecturers are available at office hours; students with difficulties may use the services of the counseling and learning support centre; students receive regular feedback on their academic progress; students have full access to the College's libraries and electronic resources. Lecturers are available during their office hours, whilst educational processes are fully supported by the Mediterranean College's E-class.
Mediterranean College has developed an integrated Employability plan, the MC Employability Scheme, focused on the contemporary needs of our Computing students: career counseling and professional development, regular guest lectures, real projects, seminars, networking events, employability fair, and internship scheme.
All academic staff is accredited lecturers of the University of Derby for every module they teach and registered at the Ministry of Education's College Tutors Registry. Mediterranean College implements an integrated system of recruitment, assessment and continuing professional development of academic staff so that students receive excellent teaching and personal support to develop their social and professional skills.
The University of Derby (Guardian University Guide 2019) is a TOP-30 UK University, having the 1st place among the UK Universities that are affiliated in Greece; it is in the TOP-10 for student employability and is rated Gold in the Teaching Excellence Framework (TEF). This stems from constantly developing the curriculum as directed by employers, professional, and accreditation bodies.
Further Study & Career
Graduates of the programme, according to Greek legislation, are holders of an accredited university degree, professionally equivalent to those awarded by Greek State Higher Education Institutions. If they wish so, they can have their degree recognized by the Greek authorities. Click here for more information on the degree recognition procedure.
After successfully completing the programme, graduates may continue for a Master's degree at Mediterranean College or at overseas universities. Alternatively, they can seek employment and build a career everywhere from small start-up companies to major multinational organizations, as Gameplay & Serious Games Programmers, Simulation Tools & AI Programmers or even start their own games development company.
BSc (Hons) holders may attend the following Master's programmes offered by Mediterranean College:
MSc Big Data Analytics
MSc Advanced Computer Networks
Games Programming graduates can build a career in the following sectors:
Software Development
Computer & Mobile applications development
Web & Multimedia applications development
Video games development
Serious games development
Simulations development for Computational Sciences (physics, biology, medicine)
Augmented and Virtual Reality (AR & VR)
Visual Effects for cinema (VFX)
Digital Photography, Graphic Art and Design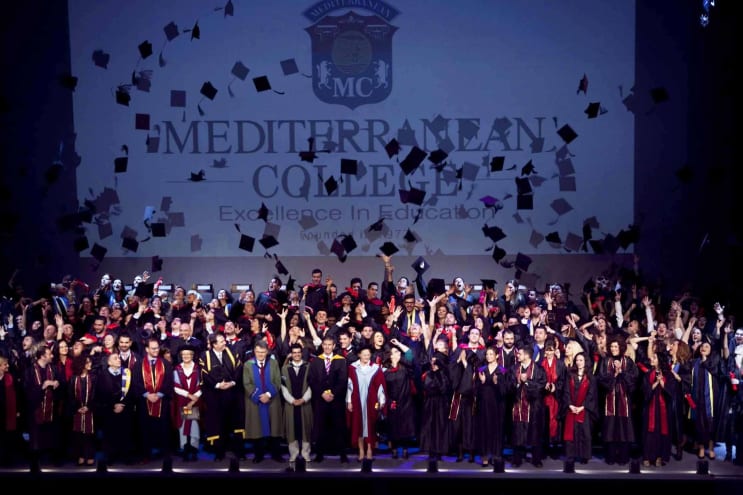 Last updated Aug 2019
About the School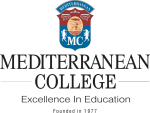 Being the first private College to be founded in Greece back in 1977, the Mediterranean College prides for its pioneering initiatives that have shaped private, higher education in Greece.
Being the first private College to be founded in Greece back in 1977, the Mediterranean College prides for its pioneering initiatives that have shaped private, higher education in Greece.
Read less