BSc (Hons) Applied Psychology
Home ›
BSc ›
BSc (Hons) Applied Psychology
Program Description
Mediterranean College is the leading College in Greece for Psychology and Counselling studies, since 1977.
The course's content meets the requirements of the BPS (British Psychological Society) enabling graduates to apply for membership in the Society.
The programme is professionally recognized in Greece and leads to a Psychologist practitioner status (via SAEP).
It is the only undergraduate Psychology programme that focuses on both clinical and novel modules alike (e.g. psychology of fashion, music, tattoos, etc.)
Lecturers posses a perennial experience in teaching, research and in psychotherapeutic practice.
The BSc (Hons) Applied Psychology programme is an excellent choice for those who wish to pursue a career in Psychology. During the course, students come into contact with contemporary research regarding the social, developmental, cognitive and biological dimensions of human behavior. They also explore the psychological applications in a wide range of areas – from understanding the nature and causes of mental illness to investigating the decision-making process in real-life conditions.
The programme is designed by the University of Derby, according to the criteria of the British Psychological Society BPS (British Psychological Society), by which academic Psychology programmes are certified. In addition, the programme has been designed based on the British Psychological Society (BPS) requirements for Graduate Basis for Chartered Membership (GBC). However, the programme itself is not accredited. Graduates who wish to have the GBC will need to individually apply for membership in the Society, who will evaluate if the requirements are met. Many of our graduates have successfully applied to the Society and been granted the GBC. Therefore, this course is an excellent training ground for future professional consolidation of graduates, which is ensured by postgraduate studies and clinical experience.
Email a picture or scan of your school or univeristy transcipt for quick entry evalauation: e.skourti@medcollege.edu.gr
Admissions Requirements
The programme is addressed to High School graduates who want to pursue a career in Psychology. Requirements for registration:
High School leaving certificate (Apolyterion) from a General or Vocational Senior High School (or equivalent)
Reference Letter (1)
Adequate knowledge of English (IELTS 4.5 or equivalent) *
Academic Interview
Photos (4)
ID-Card/ passport
*The level of English required for the English-taught programme is equivalent to IELTS 6.0 or B2. Candidates without official English language certificates can sit the English language placement test of Mediterranean College. Holders of Higher National Diplomas (HND), students of Technological (TEI) or Higher Education Institutions (AEI) of relevant fields may be admitted to an advanced stage of the course, upon a Recognition of Prior Learning procedure. They need to additionally submit:
Diploma and/or academic transcript
Programme Handbook (if available)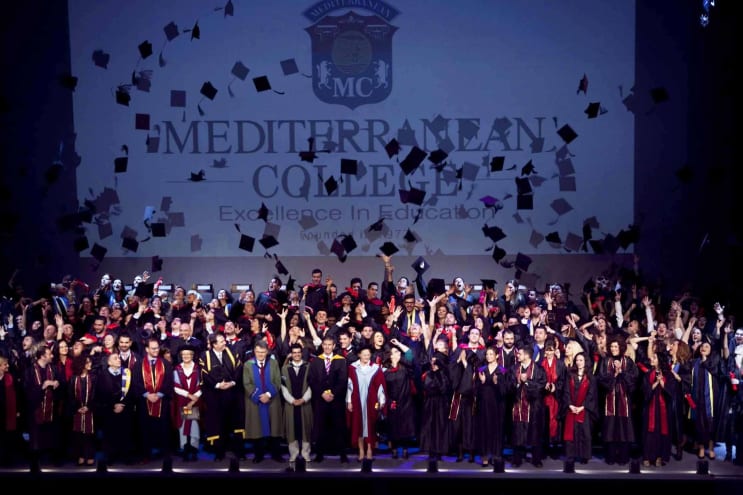 Structure & Content
The programme mainly consists of 20-credit modules. Ther are also two 0-credit modules focusing on Academic & Employability Development and a 3rd-year dissertation (Applied Psychology Research Project), which equals to 40 credits. The modules are carried out in semesters, while teaching and learning take place in various ways: lectures, guest lectures, seminars, labs, tutorials, clinics, role-plays, presentations, supervision, independent learning. First year modules and 50% of the 2nd year modules are taught & assessed in Greek, while the remaining modules are taught & assessed in English. (Note: This programme is also delivered entirely in English).
Year 1
Year 2
Year 3
Introduction to Social and Cognitive Psychology
Biological and Developmental Psychology/td>
Addictive Behaviours
Psychological Research in Practice
Quantitative Methods & Individual Differences
Autism, Asperger's & ADHD
Does Psychology Matter?
Abnormal Psychology
Clinical Applications of Psychology
Introduction to Biological and Developmental Psychology
Cognitive and Social Psychology
Psychology in Education
Introduction to Research Methods in Psychology
Qualitative Methods: The Individual in Society
Applied Psychology Research Project
Psychology in the Modern World
The Psychology of Health
Applied Psychology Research Project
Skills and Careers in Psychology I
Skills and Careers in Psychology II
Intermediate English I
Intermediate English II
Teaching & Learning
During the course, students advance from a range of theories and skills in the first year to a more independent investigation and synthesis of knowledge and interpretation of the third year. The modules are semester-based and teaching, learning and assessment are performed in several ways, offering students a multidimensional learning experience:

Teaching methods: lectures, seminars, discussion, case studies, interactive workshops.

Learning Methods: Independent study – research, guest lectures, field trips, labs, role-plays, practice, research, supervision.

Assessment Methods: essays, group work, tests, brochures, oral presentations, exercises, poster presentations, research papers.

The learning process is enriched by further activities of the College and the School of Psychology in particular, including:


Seminars and Forums
Annual Student Excellence Conference
Participation of students in national and international conferences
Participation of students in the College's research projects
Voluntary activity
Field trips
Guest lectures
Certified CPD courses (offered by Mediterranean Professional Studies)
Why choose this course
The Mediterranean is the College with the most experience and expertise in Greece in the delivery of higher education courses in Psychology and Counselling and offers study options at multiple levels: from Level 5 Higher National Diploma to Level 7 Master's Degrees.
The University of Derby (Guardian University Guide 2017) is a TOP-50 UK University and in the TOP-10 for student employability. This stems from constantly developing the curriculum as directed by employers, professional and accreditation bodies.
The BSc (Hons) Applied Psychology is designed by the University of Derby in line with the structure and content to meet the requirements of the BPS (British Psychological Society), thus making graduates eligible for BPS membership.
The course leads to a BSc (Bachelor of Science) and not a BA (Bachelor of Arts), making it less theoretical and more applied.
The programme has been recently updated (2016) to include contemporary Psychology fields. It is the only undergraduate Psychology programme in Greece that emphasises on clinical modules (abnormal and clinical psychology, etc.), while containing innovative modules such as the "Psychology in Modern World", covering up-to-date topics in psychology (e.g. the effect animals on behaviour, the psychology of fashion, tattoos and body art, terrorism and psychology, internet addition).
The programme can offer students optional placement and/or volunteer opportunities in different settings.
The programme is delivered in both Greek and English so that students are gradually and smoothly introduced to studying in English. English lessons are provided during the 1st and 2nd year of study, specially designed to cover terminology and to help students meet the requirements of the English-taught part of the programme (students, therefore, do not need additional English tuition). Students receive the support of the College's English Department throughout their studies. As graduates of a UK University (being taught in English), they certify their English as a foreign language competence at a Proficiency (C2)
Students are assessed diversely, through essays, oral presentations, posters, and exams. Teaching and learning are achieved in the most creative way: workshops, role-plays, guest lectures, field trips, poster presentations, individual research, etc. Special emphasis is given to academic research, in order to help students develop the adequate skills to continue their studies at a postgraduate level. The student learning experience is further enhanced through the School of Psychology activities.
Mediterranean College gives particular emphasis on the academic support of undergraduate students: a personal tutor is assigned to every student; lecturers are available at office hours; students with difficulties may use the services of the counselling and learning support centre; students receive regular feedback on their academic progress; students have full access to the College's libraries and electronic resources.
All academic staff is accredited lecturers of the University of Derby for every module they teach. Mediterranean College implements an integrated system of recruitment, assessment and continuing professional development of academic staff so that students receive excellent teaching and personal support to develop their social and professional skills.
Students are supported by a personal tutor, who helps them design and implement their individual Personal Development Plan (PDP).
The School of Psychology offers students the opportunity to attend – alongside their studies – specialized seminars on the use of psychometric tools, in partnership with ISON Psychometrica (a leading company in Greece). Students can also attend certified training courses in Counselling, Psychotherapy and Clinical Diagnosis – Evaluation.
Psychology students actively participate in activities organized within the MC Employability Scheme, the College's integrative employability development plan, which prepares them to be competitive in the demanding labor market.
Further Study & Career
Graduates of the programme, according to the Greek law, are holders of an accredited university degree, professionally equivalent to those awarded by Greek State Higher Education Institutes. If they wish so, they can have their degree recognized by the Greek authorities. Click here for more information on the degree recognition procedure.

The professional bodies responsible for recognizing the degree and securing practitioner status in the UK are the BPS (British Psychological Society) and the HCPC (Health Care Professions Council). Upon completing the course, graduates – via an individual application – can become BPS members and gain the GBC (Graduate Basis for Chartership) along with the possibility of progression to become Chartered Psychologists. Continuing their studies at a postgraduate and/or doctoral level, and by gaining supervised clinical experience, graduates can register with the HCPC.

After successfully completing the programme, graduates may continue for a Master's degree at Mediterranean College or at overseas universities. Alternatively, they can seek employment. BSc (Hons) holders may attend the following Master programmes offered by Mediterranean College:


MSc Adult Cognitive Behavioural Psychotherapy
MSc Integrative Counselling and Psychotherapy
MA Education: Special Educational Needs & Disability
MA Education: Leadership and Management
Alternatively, they can specialize in certain fields by attending selected accredited CPD courses offered by Mediterranean Professional Studies:


Clinical Diagnosis & Evaluation
Training & Administration of Psychometric Tools / Tests
Counselling Skills: Theory & Practice
Relationship Counselling
Career Counselling
Special Educational Needs
Psychology graduates can seek employment at:


Various counseling settings, such as mental health centers, counseling stations, community support units, social welfare units
Schools
Hospitals and clinics
Rehabilitation & reintegration centres
Human Resource Management departments
Businesses & market research consultancies
Research centers
Centers for special education and special schools
Humanitarian and development NGOs
and as private psychologists or counselors (self-employed).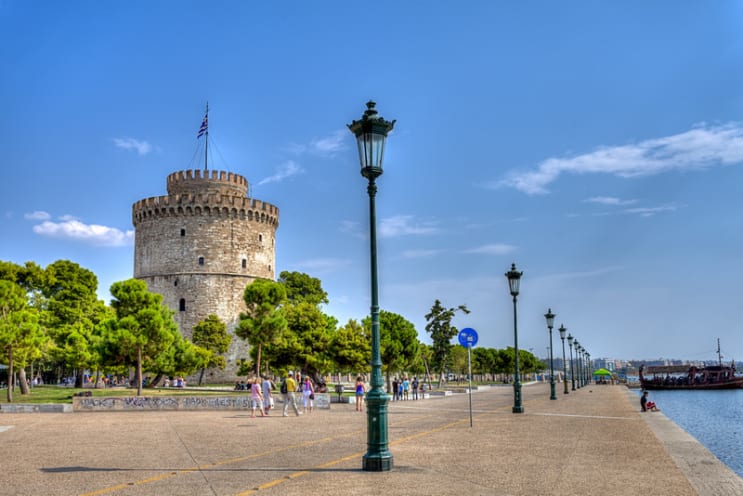 Last updated Feb 2020
About the School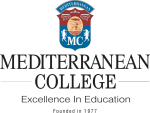 Being the first private College to be founded in Greece back in 1977, the Mediterranean College prides for its pioneering initiatives that have shaped private, higher education in Greece.
Being the first private College to be founded in Greece back in 1977, the Mediterranean College prides for its pioneering initiatives that have shaped private, higher education in Greece.
Read less