BSc(Hons) in Computing for Games
Home ›
BSc ›
BSc(Hons) in Computing for Games
Program Description
Master the skills needed to shape the games of the future by studying games through the lens of computer science. Building upon industry-standard software, you'll implement new tools to extend what is possible with existing engines and program games that push technical boundaries.
Introduction
You'll collaborate with other students in the Games Academy – from animators through to sound designers – to develop a multi-disciplinary approach with creativity at its heart. By the time you graduate, you'll be confident in pursuing a career in software development, in the games industry and beyond.
You will:
Get under the hood of video game engines like Unity and Unreal while learning a range of programming languages like Python, C# and C++.
Engage with the latest technologies, including procedural content generation, deep learning, and mixed reality to develop broadly transferable skills.
Blend art and science while developing teamwork and communication skills that are highly desired in the industry.
Create an 'optimisation mindset' by learning to work within platform constraints.
Make games collaboratively with artists, animators, composers, designers, writers and other programmers.
What we're looking for
We want someone who:
Is passionate about digital games.
Wants to work as a programmer or technology specialist in either the AAA or indie context.
Passionately follows current video game technologies.
Likes to experiment and tinker with code and technology.
Wants to develop real games in multidisciplinary teams in a studio mirroring the industry.
Enjoys finding out how things work.
Is comfortable with mathematics and problem solving.
What our graduates do
While our graduates typically work towards careers in sectors like digital games and software development, we also help them set up their own businesses or take on incubation programmes like Launchpad.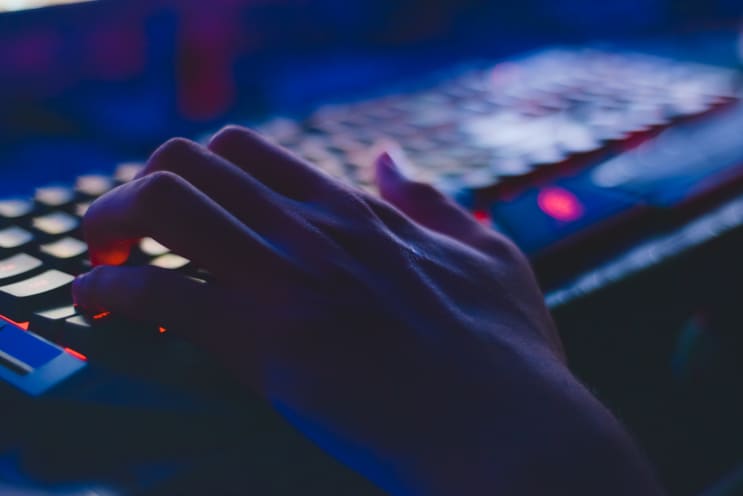 What you'll learn
You'll concentrate on programming in multiple languages, including C++, as well as software engineering, project management and technology. By studying industry-level software development methods, and focusing on collaboration, creativity and enterprise, you'll equip yourself to make and sell original games.
Year one
Beginning with an introduction to programming, you'll learn the basics of computing using Python. We'll support complete beginners as we go through the standards for collaborative software development, helping you apply what you've learned to a small team-based exercise.
You'll then embark on your first multi-disciplinary game development project alongside artists, animators, composers, designers, and writers. This project gives you a practical understanding of game engineering processes and game engine architecture - typically using either C++ in Unreal 4 or C# in Unity.
Throughout the year, you'll work individual creative computing projects into your games. These projects typically involve the procedural content generation and physical computing, reflecting our research strengths.
Modules
Development Principles
Principles of Computing
Creative Computing
Multidisciplinary Development Practice
Individual Creative Computing Project
Year two
You'll work collaboratively to develop a game with students from other disciplines, create a portfolio of specialist game components for current and future projects, and explore specialist fields in modern gaming.
These fields will give you a chance to learn to develop for equipment like Microsoft HoloLens or HTC Vive and analyse rendering APIs like OpenGL and shader languages like GLSL. You'll also be able to apply techniques like Monte Carlo Tree Search to design bots and implement client-server multiplayer games using the cloud. On top of a greater emphasis on C++, we'll also address a wider variety of programming languages like Java and JavaScript.
Modules
World Creation Project: Pre-Production
Mathematics for Virtual Worlds & Simulations
Specialisms in Creative Computing
World Creation Project: Production
Optional modules

Interfaces & Interaction
Graphics & Simulation
Artificial Intelligence
Distributed Systems
Year three
Working with team members from different disciplines, you'll turn your skills and expertise into an original game as part of a year-long major development project. You'll also research a specialism as part of your final-year project – applying cutting-edge computing technology to your game's development. At the end of the year, you'll pitch your game to industry professionals as part of our annual Show and Tell day.
You'll also study advanced topics like low-level programming in assembly, techniques for optimising code for console architectures like Sony PlayStation 4, and learn statistical computing for game analysis in R. With career prospects in mind, you'll also set up a portfolio website using HTML and CSS.
Modules
Major Game Development Project: Pre-Production
Research & Development: Practice
Major Game Development Project: Production
Research & Development: Dissertation
The modules above are those being studied by our students or proposed new ones. Programme structures and modules can change as part of our curriculum enhancement and review processes. If a certain module is important to you, please discuss it with the Course Leader.
How you'll learn
You'll learn in an environment mirroring the industry, with technical workshops and tuition boosted by collaborative, studio-based projects. Individual and group projects with students from other disciplines will be key to your development. You'll create software, devise new applications for computing, generate solutions to technical problems, and develop novel and appealing games.
Assessment methods
Coursework assessment with no formal examinations.
Portfolios, projects, pitches and papers.
Staff
With a range of commercial titles to their names and strong creative computing research profiles, our staff provide both experience and expertise.
Some members of staff only teach on specific modules, and your course might not feature every member.
Apply now to BSc(Hons) Computing for Games at Falmouth University from Falmouth University on Vimeo.
Facilities
Large studio equipped with state-of-the-art game development studio.
Specialised computing hardware for game development, deep learning projects, motion capture, and immersive experiences.
Standard packages used in software development for the games and visual effects industries, including Adobe and Autodesk suites.
Attached lab committed to staying at the cutting edge; featuring AR/VR/MR (XR) equipment including HoloLens, Vive Pro, and Oculus Rift.
XSens motion capture suits.
Attached lab with access to PS4 development and testing kits.
Access to a variety of game engines, including Unity and Unreal.
Studios open late during term time.
Access to free software via Microsoft Imagine.
How to apply
Apply via UCAS
Ready to join us? If you're applying through UCAS Apply and Track, you'll need to reference the university and course codes below.
University code: F33
Course code: I610
Applying as an international student?
International students can apply for a course through UCAS, via an agent or directly with the university.
Entry requirements

We consider all applications on their own individual merit and potential. We invite all applicants to an interview day or audition to give them the opportunity to demonstrate this along with what inspires and motivates them in their field. Applicants will also be able to show their portfolio or give a performance depending on the course. We welcome applications from all subject backgrounds, whether you've specialised in STEM, the arts or humanities.
As a guide our typical offer at an undergraduate level is 104 – 120 UCAS Tariff points, primarily from Level 3 qualifications such as but not limited to A-levels, a BTEC Extended Diploma or a Foundation Diploma. Applicants should have GCSE Mathematics Grade 4 (C), or equivalent.
Language requirements

For applicants whose first language is English, we require you to have or be working towards GCSE English Language Grade 4 (C), or equivalent.
If English is not your first language you will need to meet the same standard which is equivalent to the IELTS Academic 6.0 overall score, with at least 5.5 in Reading, Writing, Speaking and Listening. We accept a range of in-country equivalencies and approved tests.
If you need a Tier 4 student visa to study in the UK, you'll need to take an approved Secure English Language Test (SELT). You can read our English Language Requirements for more information.
Deadlines
UK/EU applications: 15 January 2020 (for equal consideration)
Late applications will be considered if there are places available.
International fee payers can apply throughout the year. But we recommend applying as early as possible, to make time for visa and travel arrangements.
Tuition fees 2020-21
£9,250 - full-time UK/EU
£16,000 - full-time international
Tuition fees are set annually and are subject to review each year. The University may, therefore, raise tuition fees in the second or subsequent years of a course, in line with inflation and/or the maximum permitted by law or Government policy. Students will be notified of any changes as soon as possible.
Last updated May 2020
About the School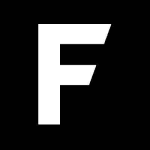 Established in 1902 as Falmouth School of Art, it has grown over a century to become a digital innovation hub. Today, its portfolio of undergraduate and postgraduate courses represents the breadth of ... Read More
Established in 1902 as Falmouth School of Art, it has grown over a century to become a digital innovation hub. Today, its portfolio of undergraduate and postgraduate courses represents the breadth of the Creative Industries, the fastest growing sector in the UK economy. Now, as we face the fourth industrial revolution; as technology provides great opportunities as well as challenges, it's clear that Falmouth's specialisms of creative innovation; creative thinking, problem-solving, communication and storytelling, will be key to future economic and cultural success both at a local and global level.
Read less