Program Description
Develop an entrepreneurial mindset and equip yourself with the skills you need to run successful businesses in the modern world. Through this unique business degree, you'll proactively build your network and ideas while learning theory and applying it to your own practice.
Introduction
Graduate ready to make an impact in business through learning to identify opportunities, pitch solutions and build a company.
You will:
Be encouraged to set up your own business venture and incorporate your company in order to hone your skills in a live environment.
Develop your own product or service with the potential to make a profit from it.
Build your business network through collaborative work with other students and external organisations.
Be part of a course with 92% student satisfaction in the 2019 National Student Survey.
You will be supported to set up a business in the UK and we, therefore, regret that this course is not available to non-EU applicants who require a Tier 4 Student Visa.
*The three-year option of this course is subject to validation.
What we're looking for
We want someone who:
Has business knowledge, experience, and an enquiring attitude.
Shows self-motivation, a good work ethic, resilience, and perseverance.
Wants to learn, is open-minded, and takes on uncertainty and challenging situations.
Values others' opinions and backgrounds, and accepts feedback to improve their reputation and performance.
Can take responsibility for their actions and behaviours.
What our graduates do
Our business graduates draw on our collaborative, real-world approach, industry partners, and the disruptive business community to launch themselves into some truly exciting roles.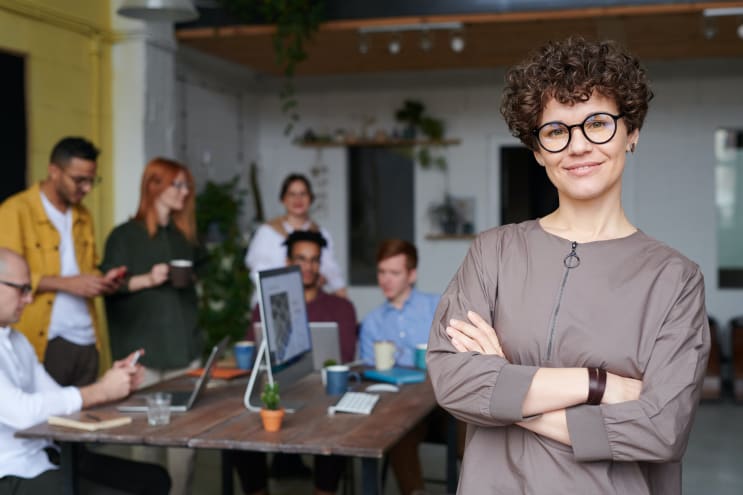 What you'll learn
As part of this unique entrepreneurship course, you'll take on one module from each of our three categories every term. 'External' modules cover things like market research, industry partners, and customers. 'Internal' modules look at management topics like finances, operations and people. And 'You' modules consider your developing skills, like creative thinking, self-reflection and specialist knowledge.
Stage one
Developing your foundational knowledge, you'll investigate the key elements of business, the landscape's challenges, and future trends. You'll get an insight into finance, marketing, and how to understand and influence people - while exploring data, information and intelligence. And you'll improve your relationship-building and decision-making skills by pitching and presenting ideas as a team.
Modules
Driving Operations
Market Intelligence
Innovation and Improvisation
Financial Insights
Effective Marketing and Sales
Understanding and Influencing People
Stage two
Along with your team, you'll put your business plan into action and pitch your product or services to your target market. You'll also develop your expertise and skills in managerial and team roles, thinking and expressing yourself in terms of data and business.
Modules
Industry Networks and Alliance Building
Team Development and Cohesion
Team Leadership and Performance
Consumer Behaviour
Personal Effectiveness, Impact and Reputation
Stage three
Finalising your Business and Entrepreneurship degree, you'll present a leadership project in an interview and showcase, build a portfolio showing your professional standing, take on team challenges around your business, and develop a strategy for your company. You'll also choose between completing an applied project, work placement or dissertation.
Modules
Transformational Leadership
Creative Strategies
Business Challenge
Team Entrepreneurship
Professional Practice
The modules above are those being studied by our students or proposed new ones. Programme structures and modules can change as part of our curriculum enhancement and review processes. If a certain module is important to you, please discuss it with the Course Leader.
How you'll learn
You'll deliver real products or services as you form a business team, develop a plan, create your venture and take it to market. For each module, you'll attend a weekly one hour lecture and two-hour seminar, and fit online study materials around your schedule. The course is designed to give you time to embed your learning into your entrepreneurial venture.
Staff
You'll receive training and support from professionals and practitioners from every corner of the business world. Their experience covers senior roles at multinationals, winning research awards and investigating social media innovations in business.
Some members of staff only teach on specific modules, and your course might not feature every member.
End of Year Show 2018 from Falmouth University on Vimeo.
Facilities
IT suites and software packages.
Specialist media facilities for producing promotional material and audio-visual content.
Libraries containing 140,000 books, 17,000 DVD and video titles, and electronic and journal resources.
How to apply
Apply via UCAS
Ready to join us? If you're applying through UCAS Apply and Track, you'll need to reference the university and course codes below.
University code: F33
Course code: 3B5K/3B6K
Applying as an international student?
International students can apply for a course through UCAS, via an agent or directly with the university.
Entry requirements

We consider all applications on their own individual merit and potential. We invite all applicants to an interview day or audition to give them the opportunity to demonstrate this along with what inspires and motivates them in their field. Applicants will also be able to show their portfolio or give a performance depending on the course. We welcome applications from all subject backgrounds, whether you've specialised in STEM, the arts or humanities.
As a guide our typical offer at an undergraduate level is 104 – 120 UCAS Tariff points, primarily from Level 3 qualifications such as but not limited to A-levels, a BTEC Extended Diploma or a Foundation Diploma.
Language requirements

GCSE English Language Grade 4 (C), or equivalent.
We also accept qualifications equivalent to the IELTS Academic 6.0 overall score, with at least 5.5 in Reading, Writing, Speaking and Listening.
If you need a Tier 4 student visa to study in the UK, you'll need to take an approved Secure English Language Test (SELT).
Deadlines
UK/EU applications: 15 January 2020 (for equal consideration)
Late applications will be considered if there are places available.
International fee payers can apply throughout the year. But we recommend applying as early as possible, to make time for visa and travel arrangements.
Tuition fees 2020-21
3-year course
£9,250 - full-time UK/EU
£16,000 - full-time international
2-year accelerated course
£11,100 - full-time UK/EU
£19,000 - full-time international
Tuition fees are set annually and are subject to review each year. The University may, therefore, raise tuition fees in the second or subsequent years of a course, in line with inflation and/or the maximum permitted by law or Government policy. Students will be notified of any changes as soon as possible.
Last updated May 2020
About the School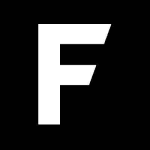 Established in 1902 as Falmouth School of Art, it has grown over a century to become a digital innovation hub. Today, its portfolio of undergraduate and postgraduate courses represents the breadth of ... Read More
Established in 1902 as Falmouth School of Art, it has grown over a century to become a digital innovation hub. Today, its portfolio of undergraduate and postgraduate courses represents the breadth of the Creative Industries, the fastest growing sector in the UK economy. Now, as we face the fourth industrial revolution; as technology provides great opportunities as well as challenges, it's clear that Falmouth's specialisms of creative innovation; creative thinking, problem-solving, communication and storytelling, will be key to future economic and cultural success both at a local and global level.
Read less