Read more about this program on the institution's website
Program Description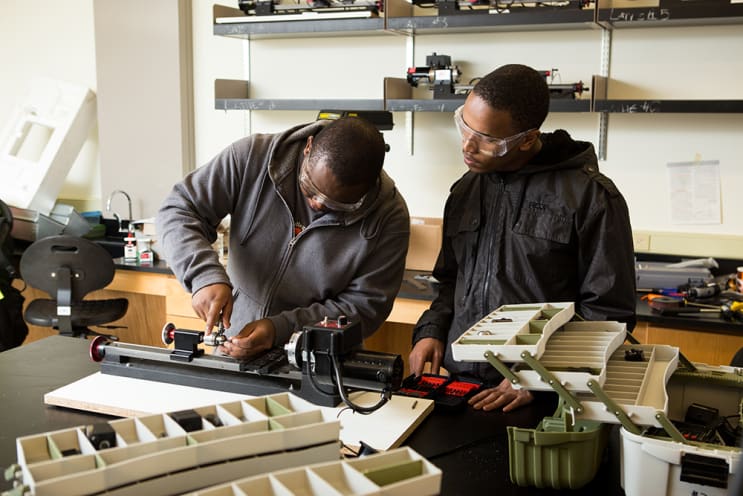 A Unique Curriculum for a Changing World
Employers today are seeking engineers who are more than just technically competent. They are looking for graduates who can write and speak effectively, who are team players, and who can see the "big picture." These are the kinds of engineers that Wartburg graduates. Unlike university curricula, Wartburg's Engineering Science program emphasizes the breadth of background over narrow specialization. Unlike engineering programs at most other liberal arts colleges, the program is a four-year bachelor's degree that does not require further study at another institution before seeking industrial employment.
Engineering Science at Wartburg is designed to provide you with a unique combination of:
technical expertise
mathematical and scientific skills
a true liberal arts perspective

Mission
The engineering science program is committed to improving engineering profession and its practice by helping students acquire fundamental scientific and technical knowledge; an understanding of the ethical, global, and societal dimensions of the profession; and skills in communication, critical thinking, team building, and self-training.

A well-rounded education
In addition to the standard requirements, students are encouraged to round out their educations with a broad mix of experiences. Most engineering science majors minor in mathematics, chemistry, physics, biology, or computer science. Many industry-bound graduates have also completed minors in business, leadership, or in a foreign language. Nearly 40% of engineering majors participate in intercollegiate athletics, and more than 20% are members of musical ensembles. About 30% study abroad during their four years and about half participate in summer or year-round internship programs.

Alumni Outcomes
Wartburg graduates find satisfying jobs and are admitted into top graduate and professional schools. Wartburg alumni can be found in all 50 U.S. states and over 70 foreign countries. Below is only a sample of the types of positions Wartburg engineering graduates have had in the past.
Sample of Alumni Positions:
Assembly Engineer, John Deere Davenport Works, Davenport
Graduate Student – Aerospace Engineering
Job Site Superintendent, Verdant Environmental Services, Omaha, Neb.
PDP Manufacturing Engineer, Volt Services/John Deere, Ankeny
Environmental Engineer, Terracon Consultants, Inc., Des Moines
Software Engineer, IBM, Rochester, Minn.
Traffic Engineer, City of Cedar Rapids, Cedar Rapids
Quality Assurance, Epic Systems, Verona, Wis.

Course Requirements
22½ course credits:
CH 113 Principles of Chemistry I
CS 120 Introduction to Computers and Programming
ES 151 Modern Engineering Analysis I
ES 152 Modern Engineering Analysis II
ES 204 Electrical Circuits
ES 205 Structural Statics
ES 206 Thermal Science
ES 230 Engineering Economic Analysis
ES 251 Machinery and Manufacturing
ES 303 Structural Analysis
ES 304 Fluid Mechanics
ES 305 Electronics and Digital Systems
ES 310 Dynamics
ES 320 Engineering Materials
ES 350 Engineering Design Methods
ES 360 Preliminary Design Project
ES 402 Engineering Seminar
ES 460 Senior Design Project
MA 214 Statistical Methods or
MA 313 Mathematical Probability and Statistics
MA 250 Applied Calculus
MA 251 Foundational Differential Calculus
MA 252 Foundational Integral Calculus
PHY 203 Classical Physics I
One course credit from
BI 151 Biology I: Ecosystems, Cells, and Evolution
CH 114 Principles of Chemistry II
PHY 204 Classical Physics II
Three course credits from
Any BI course excluding BI 120, BI 130, BI 131
Any CH course excluding CH 130
Any MA course excluding MA 90, MA 106, MA 107, MA 110, MA 212, MA 312
Any PHY course at 200 level or above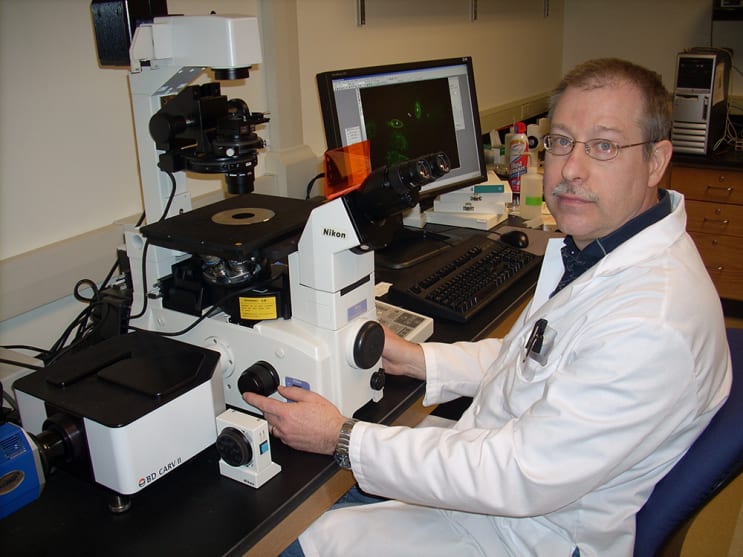 Science Center
The Science Center, completed in 2004, represents an expansion and renovation that doubled the size of Wartburg's science facilities to over 110,000 square feet. The building is designed for hands-on learning and close interaction among students and faculty. Lecture rooms and laboratories, all with Internet access, provide state-of-the-art facilities for biology, chemistry, engineering science, physics, mathematics, and computer science classes.
The Science Center houses four computer laboratories, a greenhouse, animal facilities, molecular biology and biochemistry suite with a cell culture room, cadaver room, indoor stream facility, student/faculty research areas, and a variety of informal student study areas. Equipment also includes three mobile computer labs, a scanning electron microscope, fluorescent microscopes, atomic absorption spectrophotometer, Fourier transform infrared spectrometer, nuclear magnetic resonance (NMR) spectrometer, and research electromagnet. A cardio/CP stress test system is available in the Wartburg-Waverly Sports and Wellness Center.
The Platte Observatory, located near the outdoor soccer and football practice fields, provides facilities for introductory astronomy and upper-level astrophysics courses and research projects. It houses five Schmidt-Cassegrain telescopes, an 18-inch Newtonian reflector, and a 14-inch Schmidt-Cassegrain telescope for research.
Last updated Oct 2020
About the School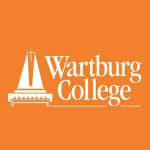 The liberal arts education you will receive at Wartburg allows you to not only gain the skills required from your chosen field of study, but also the critical thinking skills required to explore the e ... Read More
The liberal arts education you will receive at Wartburg allows you to not only gain the skills required from your chosen field of study, but also the critical thinking skills required to explore the ethics of decision-making and community engagement, effective communication, cultural competence, and collaboration.
Read less