Program Description
Program Summary
With a median salary above $100,000, data science is the fastest-growing and most in-demand field in the United States and many other countries. Every day we create 2.5 quintillion bytes of data—and with the ongoing technological revolution, data will continue to generate more quickly than we can imagine. Data science makes sense of this ocean of data—providing scientific insights and necessary predictive analytics so that data can be used for vital decision making.
A data scientist is a statistician, programmer, and communicator with an insatiable hunger for knowledge and understanding of the world. Most of the applications of data science haven't yet been discovered; will you be the one who pioneers the next chapter?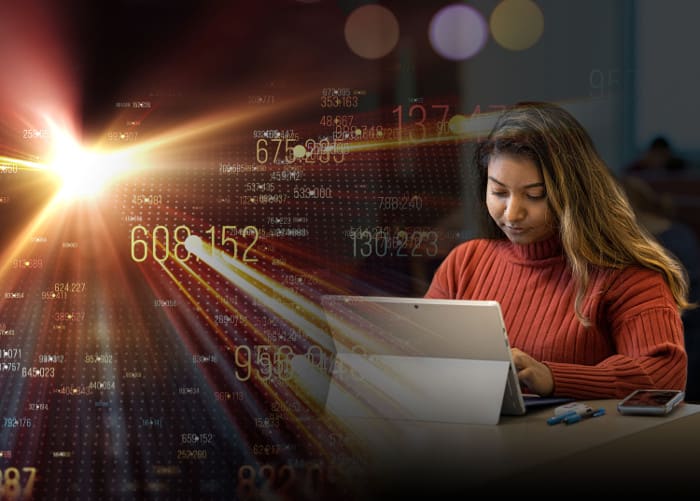 (C) University of the Sciences in Philadelphia
Why Choose University of the Sciences?
The USciences Data Science bachelor's program provides you with the knowledge, skills, and technical foundation to make sense of an avalanche of data, unlock scientific insights, and tackle today's most complex multidisciplinary problems. You'll acquire broad knowledge in statistical, computational, and mathematical thinking as well as a detailed understanding of an application domain of your choice. From our interdisciplinary and hands-on curriculum, you'll learn how to:
Work with data from a variety of sources and formats using foundational software skills and computer science methods
Apply mathematical and statistical techniques to solve real-world problems
Evaluate data quality and maintain data integrity, security, and privacy
Effectively communicate results of data analyses to a non-technical audience
As a student in the USciences Data Science program you will:
Tailor the curriculum to match your interests while acquiring specialized knowledge through one of three application domains: Bioinformatics/Genomics, Analytics & SAS Programming, or an individualized track.
Master oral and written communication skills and learn the ethical principles that apply to data usage.
Access internship opportunities with a variety of companies across a multitude of fields in the sciences, healthcare, and business. Philadelphia is a major data, pharmaceutical, government, and business hub.
Enjoy one-on-one attention and conduct hands-on research.
Immerse yourself in the interdisciplinary study: work with expert faculty from across a variety of fields at the university.
The current Data Science faculty at USciences have diverse academic backgrounds and bring a wide range of experiences and research interests to the program.
Career Outcomes
Data scientist is currently one of the most in-demand careers: IBM projects that by 2020, the number of annual job openings for all professionals in this field in the U.S. will reach 2.7 million, with a 29% increase in demand for data scientists year over year, and a 15% discrepancy between job posting and job searches. For four consecutive years, Glassdoor has rated Data Scientist as the best job in the nation based on the number of openings, job satisfaction, and the median annual base salary—hitting an average base salary above $110,000.
A bachelor's degree in data science can put you on the path to:
Improve healthcare outcomes, decrease response times, and optimize hospital inpatient throughput
Create innovative algorithms to advance automation systems, artificial intelligence, or the gaming industry
Help achieve information dominance through enhanced system connectivity and greater automation for defense agencies
Develop methodologies to observe the factors driving climate change and improve numerical weather forecasting
Measure risk for the insurance industry and detect insurance fraud
Increase efficiency for farming, including advancements in Smart Farming and Precision Agriculture
Enhance image and speech recognition techniques for the detection or medical diagnosis
Evaluate sports performance to quantify a player's progress and potential
Pursue a graduate program in data science, statistics, applied mathematics, computer science, bioinformatics, or engineering for more specialized training
Practical Experience
To support our Data Science students with experiential opportunities in the form of internships, capstone projects, shadowing, and mentorship, we have developed strong partnerships with a wide range of corporations, such as pharmaceutical companies, health systems, professional sports teams, communication, and tech companies. All students in the program are required to complete a capstone research project by the time they graduate and have the opportunity to get an internship at an affiliated company/organization in their junior or senior year.
The Data Science program has a very active Advisory Board, formed by professionals working as data scientists in a wide range of fields, that supports and strengthens the continued growth, visibility and success of the program and helps to keep USciences' curriculum relevant as the industry evolves.
Funding/Scholarship Opportunities
At USciences, we're investing in you—scholarships are available in the form of Merit Awards of up to $10,000 per year, which may be awarded to eligible undergraduate students upon acceptance to the university.
Academics
The Data Science program provides you with the case-based, hands-on learning that the era of Big Data demands. Because a background in data science can apply in a variety of industries, USciences has developed the program to be flexible for you, depending on where you want your degree to take you.
The curriculum covers statistical thinking skills as well as communication, ethics, mathematical foundations, and data creation. Following the first year of mostly general science and math courses, your second year will cover basic foundational courses in probability, programming and data science. You'll progress to advanced courses such as Database Design and Time Series in year three and four. In the fourth year, you will also receive credit from a Data Science Capstone and may choose to complete a Data Science Internship.
Specialize your degree through three application domains: Bioinformatics/Genomics, Analytics & SAS Programming, or an Individualized track. The Individualized application domain allows you to customize your education according to your career interests, e.g. business, sports analytics, clinical research.
You can find more specific information on the courses and structure of the program here.
(C) University of the Sciences in Philadelphia
Admissions Process/Requirements
USciences has a rolling admission policy and applications are free. Applications to the BS in Data Science can be submitted using the Common Application
About USciences
Top 10 in the United States for salary after graduation (among colleges and universities with more than 500+ undergraduates enrolled [Dept. Of Education College Scorecard, Oct 2019])
#1 in the United States for ROI 40 years after enrollment (among private colleges and universities across the country [A First Try at ROI: Ranking 4,500 Colleges, Georgetown University, 2019])
Lower, fixed tuition–know the full cost from day one until graduation
Hands-on undergraduate research and experiential learning as early as freshman year
7:1 student-to-faculty ratio, personalized attention from expert faculty
Over 30 academic programs with 60+ student organizations in an urban campus
Alumni include founders of six of the world's leading pharmaceutical companies
Founded as Philadelphia College of Pharmacy, the first college of pharmacy in North America
Located in Philadelphia, a major pharmaceutical, medical, technological and business hub
Last updated Nov 2020
About the School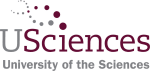 University of the Sciences has prepared students to be leaders and practitioners in the healthcare and science fields for nearly 200 years. Key to its distinctive education is a tradition of hands-on ... Read More
University of the Sciences has prepared students to be leaders and practitioners in the healthcare and science fields for nearly 200 years. Key to its distinctive education is a tradition of hands-on research and experiential learning that is evident in every graduate who has walked its campus. Since its founding in 1821 as Philadelphia College of Pharmacy, the first college of pharmacy in North America, USciences has grown to more than 30 degree-granting programs from bachelor's through doctoral degrees in the health sciences, bench sciences, and healthcare business and policy fields. USciences students are proven everywhere they go.
Read less