Program Description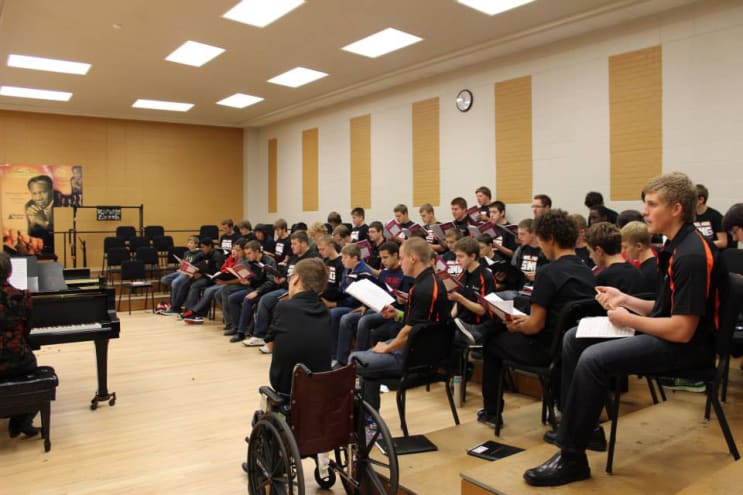 Wartburg College is an accredited, institutional member of the National Association of Schools of Music (N.A.S.M.). Students completing the American Music Therapy Association (A.M.T.A.) approved music therapy degree program are eligible to sit for board certification by the Certification Board for Music Therapists (C.B.M.T.). Wartburg is the only private college in Iowa to offer the music therapy major. Completion of the Bachelor of Music Education or the Bachelor of Music Education/Music Therapy degree leads to licensure in education in the state of Iowa.
The Bachelor of Music in Music Therapy degree is offered for those who wish to complete the coursework aligned with the requirements set by the American Music Therapy Association to qualify for becoming a Board-Certified Music Therapist. A six-month internship post coursework is required before sitting for the board certification exam.

Music Department Fast Facts
Wartburg offers four-year majors/degrees. This means one year less tuition and one more year of salary when compared with a state university.
The college offers the only B.A. in church music in Iowa.
Wartburg is the only private college in Iowa with a music therapy degree.
The music department boasts a 100 percent job/graduate school placement rate for ALL graduates.
Wartburg is one of only three colleges in Iowa to be certified by N.C.A.T.E. (National Council for Accreditation of Teacher Education).
The college is the only Iowa school that offers ethnomusicology as an active part of the music curriculum.
Music education students start field experience in their first year.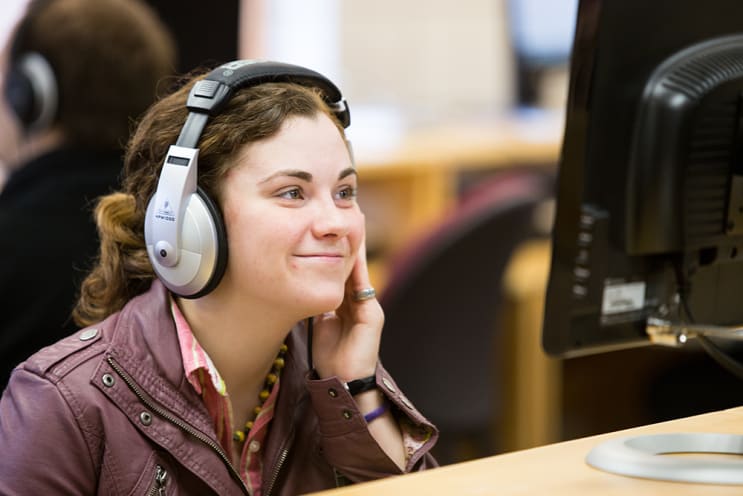 Course Requirements
30¾-31¼ course credits:
Any BI 202 prerequisite
BI 202 Human Anatomy and Physiology
ED 212 Human Relations
MU 105 Music Theory I
MU 106 Music Theory II
MU 107 Aural Skills I
MU 137 Instrumental Methods: Drums
MU 158 Therapeutic Improvisation
MU 176 Voice Methods I and
MU 177 Voice Methods II or
MU 229 Voice Pedagogy I
MU 183 Introduction to Music Therapy Fieldwork
MU 184 Music Therapy Pre-Practicum
MU 194 Functional Guitar Class
MU 196 Therapeutic Guitar
MU 205 Music Theory III
MU 207 Aural Skills II
MU 210 Principles of Music Therapy
MU 211 Music Therapy Musical Foundations
MU 214 Music Therapy in Medical and Mental Health
MU 284 Music Therapy Practicum I
MU 285 Music Therapy Practicum II
MU 312 Psychology of Music
MU 313 Music and Behavior: Therapeutic Approaches
MU 315 Music History I
MU 316 Music History II
MU 318 20th-Century Music
MU 324 Conducting
MU 382 Music Therapy Practicum III
MU 383 Music Therapy Practicum IV
MU 405 Music Therapy Internship
MU 410 Current Issues in Music Therapy
MU 485 Music Therapy Practicum V
PSY 101 Introduction to Psychology
PSY 224 Abnormal Psychology
PSY 225 Life Span Human Development or
SW 201 Human Behavior and the Social Environment
PSY 321 Research Methods and Data Analysis for the Behavioral Sciences or
SW 321 Social Work Research
SW 202 Group and Organizational Behavior
SW 250 Current Topics in Social Work Practice (½-1 course credits)
One non-applied music course credit
Four major applied music credits
Two minor applied music credits
Participation in music ensemble each term
Pass basic guitar skills test
Pass basic piano skills test, if non-keyboard emphasis
Pass freshman jury
Pass music therapy pre-practicum competencies
Pass sophomore barrier
Third-year recital (15 minutes)
Fourth-year recital (30 minutes) or senior presentation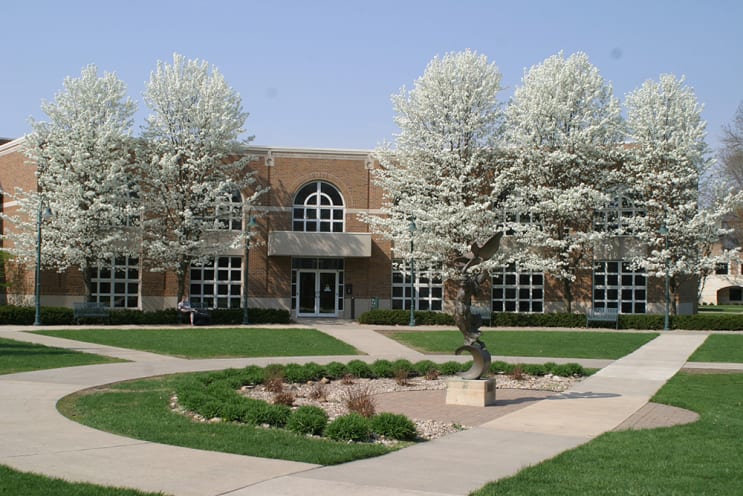 Bachman Fine Arts Center
Opened in 1991, the Bachman Fine Arts Center houses the departments of music and art. The Bachman Fine Arts Center offers excellent equipment and facilities for rehearsal and practice, 50 grand and upright pianos, 22 practice rooms, and 16 music studios. The building also houses a music therapy facility that includes an observation laboratory. The Presser Music Technology Classroom is equipped with computer equipment, MIDI keyboards, and software for composition, music theory, and ear training. Art facilities include a gallery, graphic design computer stations, classrooms, and studios.
Last updated Mar 2020
About the School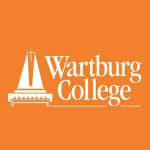 The liberal arts education you will receive at Wartburg allows you to not only gain the skills required from your chosen field of study, but also the critical thinking skills required to explore the e ... Read More
The liberal arts education you will receive at Wartburg allows you to not only gain the skills required from your chosen field of study, but also the critical thinking skills required to explore the ethics of decision-making and community engagement, effective communication, cultural competence, and collaboration.
Read less