Program Description
Cinema & Media Arts
Learn to understand, think, and create in the language of the moving image across all media. From idea to screenplay, camera to screen, screen to critical inquiry, AMPD's Department of Cinema and Media Arts offers exceptional theoretical and hands-on training across the evolving spectrums of cinema and media.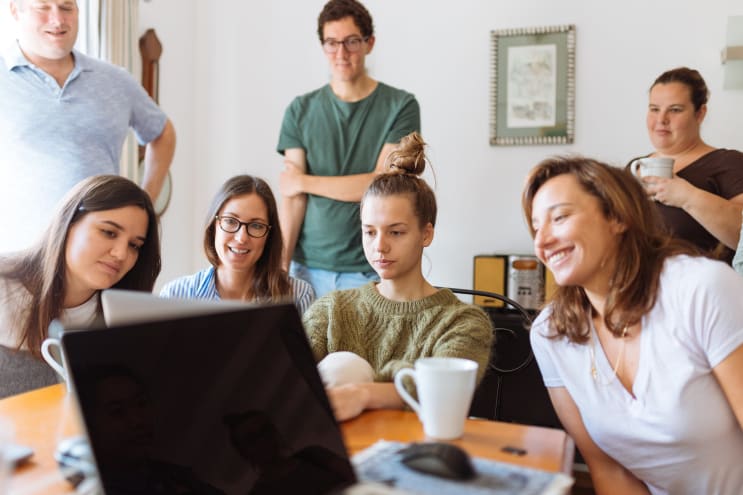 Top 6 reasons to apply
Fifty years of renowned leadership in filmmaking and cinema scholarship;
Four acclaimed degrees, giving you the opportunity to find the right program to fit your interests and goals;
World-class facilities, including AMPD's professional sound stage at Cinespace Film Studios;
Small class sizes and hands-on experience;
Professional placement and internship opportunities in the film, television, and media industries;
Guest lectures & workshops by industry insiders and leading film scholars.
Overview
We experience stories through a diversity of media platforms that are constantly evolving. In this ecology of media, we simultaneously become viewers, users, players, and participants. This innovative program combines current and future forms of digital experience and content creation with critical, curatorial, and applied studies in media culture. Your BFA in Media Arts will offer you a broad, expansive view of media practices including interactive, immersive, and mobile media, gaming, augmented and virtual reality, interactive cinema, social media, sound arts, and artificial intelligence storytelling. As a creator in the BFA in Media Arts, you will use new camera systems, game engines, interactive environments, and social platforms to build a narrative and experimental content and experiences.
In this program, you could create a virtual reality murder mystery, produce a community-based interactive documentary, design a transmedia project spanning film and gaming platforms, or combine live animation with high-end special effects and 3D environments, or anything else that challenges genres and conventional ways of telling stories. Drawing on the powerful legacy of cinema history, criticism, and theory, you will actively create in the expanded field of the media cultures and creative industries, in which cinema is an integrated element.
This program is framed around a series of flexible Media Practice courses taken concurrently with media history, theory, and criticism, culminating in a capstone project and a field placement in the media industries that will include content creation on-site at Cinespace Film Studios. You will graduate with the ability to blend hands-on media-making with the critical analysis of contemporary and emerging media, developing your creative practice using a wide range of digital tools and software. You will expand your knowledge of how media can shape social issues, produce new insights, and advance political agendas. You will graduate with the creative, technical, and critical skills necessary to prepare you for careers in a fast-changing media landscape.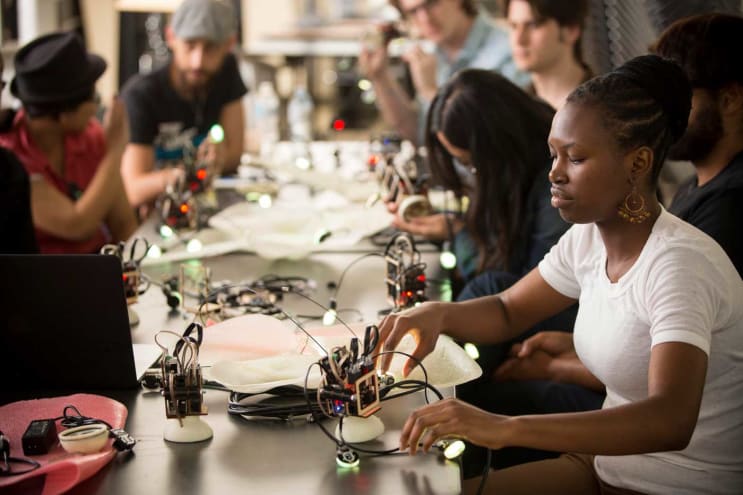 Program highlights
Immerse yourself in Cinema & Media Arts at AMPD;
Masterclasses with renowned visiting artists and theorists;
Access to state-of-the-art technologies that are defining new directions in screen art;
Make work in virtual and augmented reality using game engines;
Outstanding access to Media Professionals and creative industries;
Field placement opportunities;
An opportunity to develop your creative vision through diverse media.
Last updated Dec 2020
About the School

Our world increasingly needs creative thinkers to ignite bold new ideas, invent transformative experiences, and develop innovative solutions for global challenges. As one of North America's premier ce ... Read More
Our world increasingly needs creative thinkers to ignite bold new ideas, invent transformative experiences, and develop innovative solutions for global challenges. As one of North America's premier centers for education in the arts, York University's School of the Arts, Media, Performance and Design (AMPD) will unleash your creativity and prepare you to thrive in a world where the single most valuable asset is creativity. This is your opportunity to join Debra Brown (Cirque du Soleil choreographer), David Quilico (Vice-President of Sony/ATV Music Publishing Canada), Georgiana Uhlyarik (Associate Curator of Canadian Art, Art Gallery of Ontario), and Hael Kobayashi (Executive Director of Creative Intelligence, University of Technology, Sydney), as York AMPD graduates, uniquely defining what creativity means today and how it will be imagined tomorrow. Our School is committed to excellence, experimentation, and leadership. Learning by doing is the hallmark of our programs. We offer intensive professional training and in-depth academic studies in dance, design, digital media, film, music, theatre, and visual arts.
Read less