BEng in Aerospace Engineering
Program Description
Studying an Aerospace Engineering degree gives you expert training in the theory and operation of aeronautical vehicles, from jet-powered and propeller-driven planes to gliders and helicopters.
You will learn about the full engineering journey, from concept on the ground to handle in the sky. Whether your main interest concerns the design, analysis, testing or flight, at Swansea we have it covered.
This multi-disciplinary course provides a real-world insight into the atmosphere of our planet and the cosmos beyond, as well as the technologies needed to explore them.
As you progress, your developing analytical abilities will combine with hands-on experience of state-of-the-art equipment, establishing skills which are vital to securing employment in the wider aerospace industry.
Why Aerospace Engineering at Swansea?
Engineering at Swansea University has a strong reputation and attracts students from across the world.
Did you know?
Aerospace Engineering at Swansea is ranked 7th in the UK, and 5th for Graduate Prospects by the Times University Guide 2020.
Within six months of graduating, 94% of Aerospace Engineering graduates are employed or in further study (16/17 Graduates DLHE).
This course offers you the opportunity to spend a YEAR IN INDUSTRY (UCAS H402), in the UK or overseas, giving valuable workplace experience as well as a salary that is currently over £15,000 on average. Support and guidance is provided to help secure your placement.
We also offer you the option to spend a YEAR ABROAD (UCAS 401) at a partner university which enriches the degree, giving a valuable cultural experience which can broaden your horizons when seeking employment.
Your Aerospace Engineering experience
In your first year you can take a flying lesson and throughout your course will be working with facilities like the Merlin MPX521 Engineering Flight Simulator, the JetCat P120 Engine and multiple wind tunnels ensuring you are always fully up to speed.
Aerospace Engineering Employment Opportunities
Graduates of the BEng Aerospace Engineering degree at Swansea are set on course for a range of employment opportunities. Your future could lie in any of the following roles:
Aircraft Design Engineer
Rocket Scientist
Defence Engineer
Airline Pilot
High-Speed Railway Engineer
Flight Test Engineer
Aerodynamicist in Motorsport and Sustainable Energy Sector
Our graduates go on to have interesting and varied careers at companies such as, Rolls Royce, Airbus, BAE Systems, GE Aviation, Royal Air Force and Jaguar Land Rover.
Our average graduate salary after 6 months of graduating is £25,000.
Entry Requirements
The entry requirements for the BEng Aerospace Engineering course are:
ABB-BBB at A-level (including Mathematics).
Other recommended subjects include:
Physics
Further Mathematics
Chemistry
Design Technology
IT/Computing
Biology
Variable offers made dependent on subjects studied and all applications are considered on an individual basis, with GCSE grades, AS Level subjects and grades, work experience, references and personal statement taken into account.
Or 32 overall with either 5 at HL (or 6 at SL) "Mathematics: analysis and approaches", or 5 at HL (or 7 at SL) "Mathematics: applications and interpretation"
Students studying for BTEC qualifications in relevant subjects require D*D*D* - D*D*D, to include B at A Level Mathematics. If they are not taking A Level Mathematics, they must achieve a minimum D in 'Mathematics for Technicians' and D in 'Further Mathematics for Technicians' modules of the BTEC. Students are also required to have minimum two A grades at GCSE, to include a minimum grade B in Mathematics and two other Science subjects.
Find out the entry requirements for an international student.
Students with industrial experience and qualifications will be considered on a case-by-case basis. If you have studied access or vocational qualifications, you are advised to apply for the Integrated Foundation Year.
If you are applying for Level Two (second year) entry, in order to be considered, you will need to have already covered the topics offered in Swansea at Level One (first year) in a certified qualification, with a high overall score.
How You're Taught
The College of Engineering uses a variety of teaching methods including; taught/lecture-based, small group work, laboratory-based, project/assignment-based, use of Blackboard. Increasingly lectures are exploring the use of lecture recording, blended learning and flipped learning.
This course offers some modules taught through the medium of Welsh or bilingually for students who consider themselves to be fluent Welsh speakers.
Tuition Fees
Annual tuition fees for entry in the academic year 2020/21 are as follows:
| | | | |
| --- | --- | --- | --- |
| | | UK/EU | International |
| BEng (Hons) | Full-Time | £ 9,000 | £ 19,450 |
| BEng (Hons) | Full-Time With a Year Abroad | £ 9,000 | £ 18,500 |
| BEng (Hons) | Full-Time With a Year In Industry | £ 9,000 | £ 18,500 |

Additional Costs
You may face additional costs while at university, including (but are not limited to):
Parking and travel to and from campus
Printing, photocopying, stationery and equipment costs (e.g. USB sticks)
Purchase of books or texts
Printing and binding
Gowns for graduation ceremonies
The tuition fees do not cover costs incurred personally by the student such as the purchase of books or stationery, printing or photocopying costs.
Recommended textbooks for this course are available in the library. All software needed for the course is available on the Engineering network, for use within our PC rooms at Swansea University.
Free wireless internet access is available across the whole of the University campus and halls of residence.
Last updated Apr 2020
About the School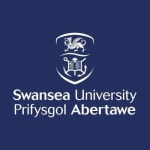 Swansea University is a research-led university that has been making a difference since 1920. The University community thrives on exploration and discovery, and offers the right balance of excellent t ... Read More
Swansea University is a research-led university that has been making a difference since 1920. The University community thrives on exploration and discovery, and offers the right balance of excellent teaching and research, matched by an enviable quality of life.
Read less