Read more about this program on the institution's website
Program Description
In the BEng Urban Planning and Design programme, you will study the planning and design of urban and rural landscapes in both local and international contexts. You will obtain knowledge and skills to analyse, critique and contribute to the shaping of the sustainable development agenda in China and around the world.
You will learn how to formulate strategic plans, design liveable cities and create public places. The programme will equip you to consider the social, economic and environmental needs of society and their interaction with the environments we inhabit and build. You will learn how to help companies and governments make difficult land use and development decisions while accounting for concerns like achieving climate resilience and enabling community engagement.
The programme is international in focus, preparing students who will work in China to provide the critical planning skills needed for China's rapid rate of urbanisation while equipping those who will work in other countries for their career success.
Why Should I Study Urban Planning and Design at XJLTU?
Learn in a globally competitive, professional programme that is unique in its focus on both local Chinese and international planning systems and urban design practice;
Enjoy a range of learning experiences such as interactive studios, field surveys and local and international field classes and design workshops;
Become an independent, active learner and critical thinker with support from our learning environment;
Gain transferable skills that are vital for success in your future study or employment in planning and urban design-related fields;
Earn two degrees: an XJTLU degree from the Chinese Ministry of Education and a globally recognised degree from the University of Liverpool, a member of the Russell Group of leading UK universities.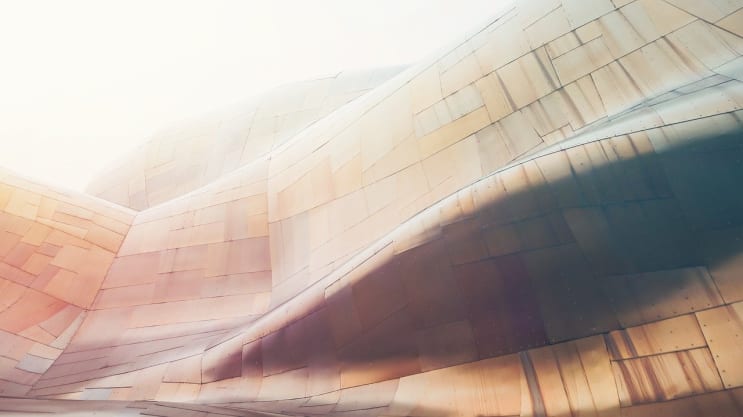 Knowledge and skills
By the time you graduate from the BEng Urban Planning and Design, you will:
acquire knowledge of the natural, economic, socio-economic and political factors that shape our surroundings and how the built and natural environment is managed in different places around the world;
understand the role, scope and limitations of contemporary urban and regional planning in contributing to the management of growth and change, and the conservation of the built and natural environment;
comprehend the legal basis for action in planning and the relationship between planning and environmental issues;
gain an appreciation of decision-making processes that represent the views of the diverse communities who are affected by those decisions and how and when they can be effectively deployed;
develop abilities to think critically, reason logically, undertake systematic research, work in teams and use techniques in computing, numeracy, design and various forms of communication.
"Studying in XJTLU tops that all by giving a whole new level, as XJTLU combines Chinese perspective with that of International one."

Randy Rizal
Student, BEng Urban Planning and Design, Indonesia
Modules
Year One
UK degrees are three years long whereas in China they are four, therefore we do accept students with certain qualifications directly into Year Two, which is the start of the main academic programme. Most students, however, enter into Year One, which provides you with a range of interesting modules, language classes and core skills for your degree.
The department also delivers the following optional modules for Year One students to acquire knowledge more closely linked to the subject.
Year Two
You will study the following core subjects to broaden your understanding of urban planning and design:
Year Three
You will build on this foundation and learn about the knowledge and expertise needed to become professional urban planners and designers.
Year Four
In the final year, you will have an opportunity to choose a topic of your interest and receive guidance from a supervisor to undertake an independent research project. You will also choose your specialization by taking a set of specialist modules in the area of 'environment and planning' or 'urban design', along with some core subjects.
Specialisation option one: Environmental planning
Specialisation option two: Urban design
Careers
With a high demand for graduates of urban planning and design, you will have many options and become planners and/or designers in various fields including:
Policymaking: developing legislation for the future of countries, cities and communities
Urban design: creating attractive, safe and pleasant places in which to live, work or visit
Property development: ensuring the right developments for the right places
Transport planning: finding sustainable transport solutions
Environmental planning: tackling the effects of climate change
Urban regeneration: bringing life to places that need revitalisation
Urban conservation: helping to protect our natural and built heritage
Neighbourhood planning: engaging with people about how their communities are developed
Smart city: promoting future cities that incorporate the latest in new technologies
Fees
International students
RMB 88,000 per academic year.
Early bird discount
All international who accept their offer by 1 May 2020 will automatically qualify for an RMB 8,000 early bird discount
Join a free Chinese language course
We now offer a free summer Chinese language course for all undergraduate and postgraduate students starting their degree in September 2020.
Choose from a two-week, four-week or six-week language course.
Hong Kong, Macao and Taiwan students
RMB 88,000 per academic year.
Early bird discount
All Hong Kong, Taiwan and Macao students who accept their offer by 1 May 2020 will automatically qualify for an RMB 8,000 early bird discount.
Hong Kong, Macao and Taiwan students who apply to XJTLU through the Joint Entrance Examination on the governmental online application system (Education Examination Authority of Guangdong Province) will automatically qualify for an RMB 8,000 early bird discount.
Mainland Chinese students
RMB 88,000 per academic year.
Entry Requirements
International students
Entry into Year One
We welcome applications from high-quality candidates in all subjects with appropriate high school or equivalent qualifications. Students will normally be expected to have a high standing in their high school performance with a minimum 'B' average in all subjects as well as relevant subjects.
Entry into Year Two
Students who have completed A-levels or International Baccalaureate (or equivalent) will be considered for entry into Year Two, different programmes have different subject-relevant requirements.
A-level: BBB
IB Diploma: 30 points
Advanced Placement Tests/Subject SATS--High school diploma with a GPA of 3.0 or above, plus:

Redesigned SAT: 1280+ (students that took the SATs previous to 2016 will require 1800+) or ACT: 27, and 2 AP examinations: 4+ or 2 SAT subject tests: 600+ or
3 AP examinations: 4+ or
3 SAT subjects: 600+
Hong Kong, Macao and Taiwan students
Students from Hong Kong, Macao and Taiwan may apply with the following:
A minimum grade of 400 on the Joint Entrance Examination to Chinese Universities for Overseas Chinese Students and Students from Hong Kong, Macao and Taiwan, or
General Scholastic Ability Test (GSAT) ranking of at least the top 50 per cent for 4 subjects, including English and Maths. For detailed information see information in Chinese.
English language requirements
For international applicants, if you are a non-native English speaker, or if you have not previously studied in English, you must have satisfactory English language skills to study at XJTLU. Various English qualifications are accepted:
Year One entry
IELTS: 5.0
TOEFL: 62 (iBT)
Year Two entry
IELTS 6.5
TOEFL: 90 (iBT)
English qualifications are not required for students from Hong Kong, Macao and Taiwan who take the Joint Examination or the GSAT.
Students who are entering into Year One with less than IELTS 6.0 or equivalent in their English proficiency will take 10 credits EAP, and students with IELTS 6.5 or above will take five credits EAP.
"This undergraduate programme enables you to become a strategic and progressive urban planner and designer who can competently address the global agenda for urbanization and become well aware of the latest innovations reshaping the future of human settlements."

Yiwen Wang
Programme Director
How To Apply
Applications should be submitted via our online application system:
Click/tap the apply link
Create an account or log in to your existing account
Complete your application
Once your application account is successfully created, enter all the information required in the application form carefully and make sure the information you provide is correct, complete and up to date. Upload the required documents to the corresponding fields.
You may log-in to view your application form at any time.
For further details of how to successfully apply to study at XJTLU, please visit the how to apply page.
Last updated Apr 2020
About the School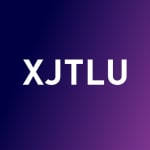 Xi'an Jiaotong-Liverpool University (XJTLU) is an international joint venture university founded by Xi'an Jiaotong University in China and the University of Liverpool in the United Kingdom in 2006. ... Read More
Xi'an Jiaotong-Liverpool University (XJTLU) is an international joint venture university founded by Xi'an Jiaotong University in China and the University of Liverpool in the United Kingdom in 2006.
Read less