Program Description
Overview
China's economy is changing rapidly from a manufacturing-intensive model to an innovation-intensive one. Industrial design education plays a vital role in the establishment of a pool of innovative talent to facilitate this process.
The BEng Industrial Design programme is highly internationalised and is delivered using the best practices and the latest development trends in this area. As an interdisciplinary programme, it integrates engineering, anthropology, and aesthetics, as well as a variety of professional skills in design visualisation. Students also have the opportunity to contact local and multinational enterprises and obtain real-world design experience.
The BEng Industrial Design programme seeks to educate a new generation of industrial and product designers with a balance of synthetic and analytic knowledge and competencies, from both engineering and the humanities. It takes a studio-centered and interdisciplinary approach and has an international perspective in which students are educated to bridge cultural differences between China and other countries around the world.
Why Should I Study Industrial Design At XJTLU?
Design is presented as a coherent academic discipline and career choice that provides a foundation for students to map from clearly articulated user needs to well-justified and well-developed solutions
Students have the opportunity to participate in collaborative projects and/or internship opportunities at a wide variety of national and multinational companies that use industrial design
XJTLU is located in one of China's most multicultural cities, which provides a unique perspective on industrial design and its intercultural flexibility
Earn two degrees: an XJTLU degree from the Chinese Ministry of Education and a globally recognised degree from the University of Liverpool, a member of the Russell Group of leading UK universities
Knowledge and skills
By studying BEng Industrial Design you will gain a strong understanding of:
technological methods and creative skills in the development and production of products, consumer goods, interactive products and services
social, cultural and historical aspects that influence the design of products and services
cross-cultural aspects of designing for Chinese and other contexts
Skills you will acquire include:
creative, innovative and rational thinking
user research, visualisation and model-making
designing material products and interactive services
presenting and documenting design development processes
Modules: Year One
UK degrees are three years long whereas in China they are four, therefore we do accept students with certain qualifications directly into Year Two, which is the start of the main academic programme. Most students, however, enter into Year One, which provides students with a range of interesting modules, language classes and core skills for your degree. In Year One, BEng Industrial Design students take modules including calculus (MTH013), multivariable calculus (MTH008), physics (PHY004) and design expressions (2D) I and II (IND001 and IND002).
Modules: Year Two
Computer aided design and modelling (3D)
History of industrial design
Design communication
Differential equations for engineers
Statics and solids
Materials for design
Fluid mechanics and thermodynamics
English language and study skills III for humanities and social sciences
Studio I: human needs - scales and proportions
Introduction to human-computer interaction
Modules: Year Three
Ergonomics
User-focussed research
Electronics in design applications
Design for manufacturability
Product semantics and aesthetics
Creativity, methods, and theory
Studio II: concept generation and interaction
Studio III: industry collaboration.
Modules: Year Four
Robust design
Professional practice
Sustainable design
Service design
Design strategy and ethics
Culture and theory
Final year project
Careers
BEng Industrial Design graduates have excellent career opportunities. The Chinese economy is rapidly transforming from 'made in China' to 'created in China', which means there is a growing demand for industrial designers working in design and research and development departments of multinational enterprises or as design consultants and freelance designers.
Suzhou and the surrounding cities are home to many international and Chinese companies, some of which you will get to know during your studies. Because of the cross-cultural focus of the programme, our graduates are well-positioned to work internationally.
Many graduates also pursue further postgraduate education or other professional careers that emphasise conceptual thinking, excellent communication skills and the cross-cultural appreciation of creativity, innovation processes, user needs and behaviours, and consumer markets.
Last updated Jan 2019
About the School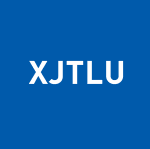 Xi'an Jiaotong-Liverpool University (XJTLU) is an international joint venture university founded by Xi'an Jiaotong University in China and the University of Liverpool in the United Kingdom in 2006. ... Read More
Xi'an Jiaotong-Liverpool University (XJTLU) is an international joint venture university founded by Xi'an Jiaotong University in China and the University of Liverpool in the United Kingdom in 2006.
Read less