Program Description
Course details
Start on the path to becoming a chartered engineer and have an impact on the design, construction, and maintenance of the world around you. Mathematics will underpin everything you do in engineering, so it will play a key role in your learning. We will also build your understanding of structures, hydraulics, geotechnical engineering, management, health, safety and welfare, surveying, materials science and sustainable development.
We will nurture your ability to manage, work in team environments and play a leading role in this industry. You will develop a flair for communication, problem-solving and project management, knowing what's needed to investigate and evaluate different engineering situations.
You will also look at using materials in new ways, the principles of experimental design, and the engineering behind roads, bridges and other major structures. You will understand how civil engineering works and know how to use this knowledge to solve structural problems.
Research Excellence Framework 2014
Research Excellence Framework 2014: our University's results for the Architecture, Built Environment, and Planning unit, which it entered for the first time, were impressive with 37% of its research being rated world-leading or internationally excellent.
Course Benefits
Our modern, well-equipped laboratories give you the chance to get involved with industry standard tools and testing. We'll show you how to examine the strength of materials for structures, and understand the latest geotechnical and structural analysis software packages.
We can offer you great links with industry, thanks largely to our teaching team - which includes five Chartered Engineers - who have great experience in different areas of engineering. Guest lectures talks on engineering projects and trips to construction sites will provide you with great opportunities to network with professional engineers and see how what you're learning can be applied to real situations.
We also offer this course in a sandwich mode allowing you the chance to take a 12-month break from your studies to spend a year gaining valuable engineering experience in the industry.
Entry requirements
UCAS Tariff Points 112 points required. (Minimum 72 from two A Levels, or equivalent, in Mathematics and Science with at least 40 from Mathematics. If you are studying Biology, Chemistry or Physics to meet this requirement you must also achieve a 'Pass' in the practical assessment, where that practical assessment is separated (from 2017).
Additional Requirements:
GCSEs:
GCSE Grade C English Language and GCSE Grade B in Maths (Grade 4 or Grade 6 respectively, for those sitting their GCSE from 2017 onwards) are required. Key Skills Level 2, Functional Skills Level 2 and the Certificate in Adult Literacy are accepted in place of GCSE Grade C English Language. Key Skills/Functional Skills Level 3 are accepted in place of GCSE Grade B Maths.
ACCESS TO HE DIPLOMA:
Pass overall with a minimum of 112 UCAS tariff points. Must include a minimum of 15 Merits from Maths or numerate subject and 15 Merits in a scientific subject.
SCOTTISH AWARDS:
Minimum of 5 subjects at Grade B at Higher Level.
IRISH LEAVING CERTIFICATE:
Minimum of 5 subjects at Grade C1 or above at Higher Level of which at least 3 must be at B2.
LEVEL 5 ENTRY
Level 5 Entry: Applicants should have an HND in a civil engineering discipline, with a minimum of 60% overall at the second year of study.
SELECTION CRITERIA:
We may use selection criteria based on your personal attributes; experience and/or commitment to the area of study. This information will be derived from your personal statement and reference and will only be used if you have met the general entry requirements.
International Baccalaureate: 25 Points
IELTS:
IELTS 6.0 with no skills below 5.5, or an equivalent qualification. The University provides excellent support for any applicant who may be required to undertake additional English language courses.
MATURE APPLICANTS
Our University welcomes applications from mature applicants who demonstrate academic potential. We usually require some evidence of recent academic study, for example, completion of an access course, however recent relevant work experience may also be considered. Please note that for some of our professional courses all applicants will need to meet the specified entry criteria and in these cases work experience cannot be considered in lieu.
If you wish to apply through this route you should refer to our University Recognition of Prior Learning policy.
Please note that all applicants to our University are required to meet our standard English language requirement of GCSE grade C or equivalent, variations to this will be listed on the individual course entry requirements.
Job Prospects
You could move on to a masters degree before gaining hands-on experience and pursuing chartered engineer status. You might decide to do a masters course part-time while gaining experience working in the field, or you may prefer to do a full year in industry and then return to study. Once the chartered status is achieved, you will be able to lead design teams working on innovative engineering projects anywhere in the world.
Civil Engineer
Surveyor
Construction Inspector
Careers Advice
Our dedicated Jobs and Careers team offers expert advice and a host of resources to help you choose and gain employment. Whether you're in your first or final year, you can speak to members of staff from our Careers Office who can offer you advice on writing a CV to searching for jobs.
Fees & funding
UK & EU
The tuition fee for the year for students is £9250. The amount you will pay may increase each year to take into account the effects of inflation.
International
The tuition fee for the year for students is £12000. The amount you will pay is fixed at this level for each year of your course.
Facilities
Northern Terrace
Based at our City Campus, only a short walk from Leeds city center, Northern Terrace is home to our School of Built Environment & Engineering.
Library and online resources
Our Library is open 24 hours a day, seven days a week, every day of the year, providing you with access to specialist books and journals, learning spaces, computers, multimedia facilities and media equipment hire. Tens of thousands of our Library's digital resources, including ebooks, ejournals and databases, can be accessed online at a time and place to suit you.
Gym and Sports Facilities
Keeping fit is easy at Leeds Beckett - our fitness suites are easy to get to, kitted out with all the latest technology and available to all sports members.
Last updated Jan 2020
About the School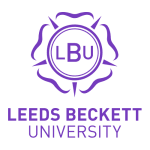 Studying at Leeds Beckett University you will be in the centre of an exhilarating community and be part of a social and economic environment that is shaping the city of Leeds for the future.
Studying at Leeds Beckett University you will be in the centre of an exhilarating community and be part of a social and economic environment that is shaping the city of Leeds for the future.
Read less