Program Description
Overview
The BEng Architecture programme aims to provide you with a comprehensive foundation in architecture. Through architectural design tasks, you will be guided in developing an understanding of the importance of human needs and desires, as well as developing creative and responsible solutions.
Why Should I Study Architecture At XJTLU?
RIBA Part 1 Validation
Excellent career prospects and opportunities for further studies
Opportunities for exciting work experience and internships
Award-winning international and highly engaged academic staff from more than 15 different countries
Opportunity to spend Year 3 at Politecnico di Torino in Italy, and receive the same RIBA validated degree as other students in the 4-year programme
Partially-funded field trips within China and overseas
Participation in local and international workshops with world-famous architects
Participation in exhibitions
Participation in competitions and conferences
Opportunities to be published in the XJTLU Architecture Yearbook
World-class facilities including dedicated design studios, a materials library, and fabrication and printing workshops equipped with printers, laser cutters and 3D printers
Highly engaged technicians able to help with fabrication technologies
Two degrees: an XJTLU degree from the Chinese Ministry of Education and a globally recognised degree from the University of Liverpool, a member of the Russell Group of leading UK universities.
RIBA Validation
The BEng Architecture programme has become the first programme of its kind at a Chinese university to receive validation by the Royal Institute of British Architects (RIBA), thus demonstrating XJTLU's commitment to providing world-class, internationally recognised education to students from China and abroad.
The Royal Institute commended the Department of Architecture and its staff for "creating a distinctive environment in which students learn from an international and Chinese context with an ambition to produce a new type of graduate, with an emphasis on human-centered architecture, for the emerging global context."
Knowledge and skills
By the time you graduate from BEng Architecture, you will have:
fluency in the productive use of analogue and digital design media
knowledge of both Chinese and Western cultures in relation to architectural history and theory
an understanding of processes that form and transform urban space, principles of structure and construction, environmental control, and professional practice
an ability to generate competitive, creative and critical design proposals
an ability to apply a range of communication methods and media to present design proposals clearly and effectively
an understanding of alternative materials, processes and techniques related to architectural design and construction
an ability to evaluate evidence, arguments and assumptions in order to make and present sound judgments both within architectural design discourse and beyond
knowledge of the context of the architect and the construction industry, and the professional qualities needed for decision making in complex and unpredictable circumstances
an ability to identify individual learning needs and understand the personal responsibility required for further professional education
Modules: Year One
UK degrees are three years long whereas in China they are four, therefore we do accept students with certain qualifications directly into Year Two, which is the start of the main academic programme. Most students, however, enter into Year One, which provides you with a range of interesting modules, language classes and core skills for your degree.
Introduction to Architecture and Visual Culture
Architectural Representation and Communication
Additional Modules required by the University
Modules: Year Two
Year Two provides the basis for the subsequent years of the programme. You will be introduced to the history and theory of architecture, building science, structure and construction as well as building technology.
Experimental studio modules introduce you to the presentation, modelling and design of architectural spaces and small buildings.
Design studio: design thinking and articulation
Design studio: small space design
Design studio: small scale architectural design
History of Western architecture
Structure and materials
Introduction to environmental science
Construction and materials
Humanities and architecture.
Modules: Year Three
In Year Three, you will pursue design projects that require the integration of a more complex range of contextual parameters. You will continue to learn about building technology and the history and theory of architecture and urban developments.
Design studio: design and building typology
Design studio: small urban buildings
Environmental design and sustainability
History of Asian architecture
Structural design
Urban studies.
Modules: Year Four
In the final year, you will demonstrate an understanding of the complexity of architectural design processes from initial concepts to the design of buildings, taking into account human needs and desires as well as structural, material and environmental considerations.
Modules on digital design and building technology, theory, aesthetics and professional practice are designed to support the studio tasks. In Year Four, you will have the opportunity to select studio projects from a series of parallel briefs.
Design studio: small and medium scale buildings
Design studio: final year project
Architectural technology
Architectural theory
Professional practice
Philosophy of art and aesthetics.
Careers
Architecture graduates find excellent opportunities for professional employment and for further education both locally and internationally in architecture and its related disciplines, as well as in other creative industries. Most of our graduates continue their studies on international masters programmes, either directly or after a year out in practice. Around 20 percent of our graduates have received offers for further studies from universities ranked at the very top in the field, such as the University of Pennsylvania, the Bartlett Faculty at the University College London, the University of Sydney, the Politecnico di Milano, McGill University in Canada, and the National University of Singapore. Our graduates have also gone on to work for acclaimed international and Chinese practices such as David Chipperfield, Tong Ming Studio, Farrells, and Arup.
Last updated Jan 2019
About the School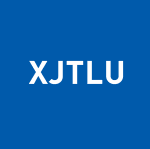 Xi'an Jiaotong-Liverpool University (XJTLU) is an international joint venture university founded by Xi'an Jiaotong University in China and the University of Liverpool in the United Kingdom in 2006. ... Read More
Xi'an Jiaotong-Liverpool University (XJTLU) is an international joint venture university founded by Xi'an Jiaotong University in China and the University of Liverpool in the United Kingdom in 2006.
Read less