BEng (Hons) in Renewable & Sustainable Engineering
Program Description
Why choose this course?
Our renewable and sustainable engineering degree tackles some of the biggest challenges facing mankind today - affordable energy, climate change, global warming and pollution control.
For students wanting to be at the forefront of new engineering and cost-effective solutions that will help satisfy the need for renewable energy, this degree could be your next step.
Developed by research-active staff with strong professional and academic experience, the course focuses on providing students with the skills and experience needed for careers, working with and developing innovative technologies in a variety of sectors, including renewable energy, sustainable technology, Electrical Engineering, Mechanical Engineering, Construction and many more.
Numerous case studies and field visits throughout the course, give the degree of real-world context. Previous visits have included trips to Electric Mountain (hydro scheme), Sustainable Building Envelope Centre (SBEC), Centre for Alternative Technology (CAT), photovoltaic manufacturing/ research centres and wind, solar, hydro and biomass plants.
You can also choose to study this course as a foundation year BEng (Hons) Renewable and Sustainable Engineering (four years including foundation year) UCAS Code: HH3P
Key course features
Excellent facilities that include well-equipped computer-aided design laboratories, modern electronics laboratories, specialist manufacturing systems, simulation software, industry-standard instrumentation laboratories, industry specification. Rapid Prototyping facility (fused deposition method) Subsonic wind tunnel laboratory and well-equipped thermo-fluid dynamics lab including a fully operational Pelton wheel and Francis turbine.
Small class sizes allow for strong tutorial and laboratory experiment support and advice.
Dedicated maths support for students.
There are opportunities for industrial visits to local companies, wind farms, biomass plants, Hydro plants and the centre for alternative technology.
You will have access to industry-standard software packages such as Altium Designer, Multisim, HP VEE, MATLAB & Simulink, Abaqus, AutoCAD, Fluent, Pro-Engineer, SolidWorks.
Entry requirements
BEng (Hons) Renewable and Sustainable Engineering
UCAS Code: HH36
The academic requirements for the course are 112 UCAS tariff points at GCE A-level or equivalent. In addition, passes at GCSE in Maths and English/Welsh (First Language) at grade C/4 or above are normally expected.
Assessment
A broad range of assessment methods are used; these include task-based exercises, oral and poster presentations, essays and laboratory reports, and written exams. Each module is assessed by a variety of methods, enabling students to display their full potential. A project dissertation will form one of the final parts of your assessment.
Teaching and Learning
Wrexham Glyndŵr University is committed to supporting our students to maximize their academic potential.
We offer workshops and support sessions in areas such as academic writing, effective note-making and preparing for assignments. Students can book appointments with academic skills tutors dedicated to helping deal with the practicalities of university work.
Teaching methods include lectures, laboratory sessions, student-led seminars, field trips and guided research.
Independent learning is an important aspect of all modules, as it enables students to develop both their subject-specific and key skills. Independent learning is promoted through guided study or feedback given to students.
Career prospects
The course equips you with a thorough knowledge and skills in engineering at the forefront of new and emerging technologies. Graduates will be well placed to become subject specialists within the industry or to pursue research careers within academia.
This programme prepares students for a career in Renewable Energy and Sustainability related work. Please see indeed.co.uk/Renewable-Energy-jobs to get an idea of the current opportunities available.
The Careers & Zone at Wrexham Glyndŵr University is there to help you make decisions and plan the next steps towards a bright future. From finding work or further study to working out your interests, skills and aspirations, they can provide you with the expert information, advice and guidance you need.
Last updated Jan 2020
About the School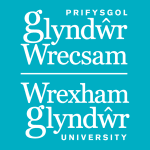 Wrexham Glynd?r University started in 2008 so we're still one of the youngest universities in the UK. It is a vibrant, friendly place where each student's learning and future is given personal attenti ... Read More
Wrexham Glynd?r University started in 2008 so we're still one of the youngest universities in the UK. It is a vibrant, friendly place where each student's learning and future is given personal attention.
Read less