BEng (Hons) in Electrical & Electronic Engineering
Home ›
Bachelor ›
BEng (Hons) in Electrical & Electronic Engineering
Program Description
Why choose this course?
The continuing rapid expansion of technology calls for highly qualified and skilled electronic and electrical engineers. Studying electrical and electronic engineering will prepare you for a vast range of exciting careers, equipping you with technical engineering skills as well as technology, communication and design expertise.
On this practical, hands-on degree you'll use our on-site advanced facilities to help prepare you for the demands of working in this industry.
Using our computer-aided design (CAD), electronics and engineering laboratories you'll be trained in industry-standard software packages to equip you with all the technical skills you'll need.
You will investigate the theory of electrical and electronic engineering and then put your learning into practice, developing skills in CAD, computer application, business management and project management.
You'll discover specialist topics you will study include analogue and digital electronics, software design, digital signal processing, control engineering, microprocessors, radio systems and industrial control systems.
Key course features
Computer-aided design labs, modern electronics labs, specialist manufacturing systems simulation software, industry-standard instrumentation labs and industry specification Rapid Prototyping facility (fused deposition method).
Access to industry-standard software packages – MATLAB and Simulink, Multisim and Ultiboard, Texas Instruments Code Composer Studio, Altium Designer, HPVee, Xilinx ISE, Altera MAX+PLUS II, Microchip MPLAB, Siemens software.
Strong industry links. Opportunities to visit local and regional companies to gain invaluable work experience in the engineering industry.
Focus on specialisms within Power, Electronics, Instrumentation and Control.
Dedicated maths support centre for students.
Entry requirements
BEng (Hons) Electrical and Electronic Engineering
UCAS Code: H600
The academic requirements for the course are 112 UCAS tariff points at GCE A-level or equivalent, including Maths or Physics.
Assessment
Glyndŵr University engineering courses are assessed by a range of methods including assignments, laboratory experiments, case studies, CAD and formal examinations. A combination of these will form the basis of your assessment. There are no formal examinations on the first year of the honours degrees.
Teaching and learning
Wrexham Glyndŵr University is committed to supporting our students to maximise their academic potential.
We offer workshops and support sessions in areas such as academic writing, effective note-making and preparing for assignments. Students can book appointments with academic skills tutors dedicated to helping deal with the practicalities of university work.
Career prospects
The course equips you with a thorough knowledge and skills in engineering at the forefront of new and emerging technologies. Graduates will be well placed to become subject specialists within the industry or to pursue research careers within academia.
There is a recognised shortage of qualified electrical/ electronic engineers in the UK. A qualification in the field will make you instantly attractive to employers as a result. You will have the skills to contribute to the design and development of electronic systems and processes. Employment opportunities exist in the aerospace industry in aircraft instrumentation systems (technician or engineer level) or in the armed forces.
The Careers & Zone at Wrexham Glyndŵr University is here to help you make decisions and plan the next steps towards a bright future. From finding work or further study to working out your interests, skills and aspirations, they can provide you with the expert information, advice and guidance you need.
Last updated Jan 2020
About the School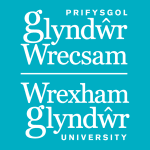 Wrexham Glynd?r University started in 2008 so we're still one of the youngest universities in the UK. It is a vibrant, friendly place where each student's learning and future is given personal attenti ... Read More
Wrexham Glynd?r University started in 2008 so we're still one of the youngest universities in the UK. It is a vibrant, friendly place where each student's learning and future is given personal attention.
Read less