BEng (Hons) in Electrical and Electronic Engineering
Home ›
Bachelor ›
BEng (Hons) in Electrical and Electronic Engineering
Read more about this program on the school's website
Program Description
Accredited by: IET
The MEng/BEng Electrical and Electronic Engineering will prepare you to compete for a wide range of job opportunities in the UK and internationally. While gaining a broad understanding of emerging electrical and electronic engineering, and the engineering business environment, you'll also develop essential leadership, management and communication skills and the global perspective you need to excel in a career in engineering.
Rapid advancements in communications, sensor technologies, robotics, and high-speed electronics, combined with newer technologies such as machine learning and computer vision continue to revolutionise the world we live in.
Our programme provides you with the necessary skills and experience that will enable you to take your place in the fastpaced world of electrical and electronic engineering as a creator of next generation, intelligent, connected devices and systems.
Have you ever wondered what mobiles and tablets will be like in the future? How can we use satellites to better our lives? How can we help people by advancing medical devices? What will next-generation cars and transportation systems look like? How can robots do things better? What are sustainable energy sources possible? Where can we go with space exploration? These are some of the questions that electronic industries are asking as well, so you are not alone and you are heading in the right direction. The first two years provide students with basic electrical and electronic engineering skills and in the more advanced years, you can select options within specialist areas. Wherever possible we employ hands-on project work to help you develop your practical and problem-solving skills.
In the fourth year you will undertake an individual project that is either linked to research within the department such as condition monitoring in power systems, computer vision or improved next-generation wireless networks, or, potentially, linked to industry relevant design activity such as motor control hardware and software to propel and steer intelligent vehicles, or sensor designs for next-generation Internet of Things. You may also develop your own ideas and undertake a personalised project.
Candidates with a higher level of attainment can either enrol directly on the 5 year MEng degree or transfer from the BEng at any stage of study prior to graduation. The MEng degree provides you with the opportunity to attain an integrated Masters award and so demonstrate professional readiness to employers.
Students on the programme are encouraged to take advantage of the opportunities for a year-long industrial placement and international exchange with partner Universities in over 20 countries.
This programme is accredited by The Institution of Engineering and Technology (IET), one of the world's largest engineering institutions. IET Accreditation is an internationally respected benchmark awarded to high-quality programmes that meet the requirements for professional engineers.
Your career
Graduates can expect to find employment in industries such as mobile systems, interactive entertainment, robotic systems design, image processing, artificial intelligence, communications and networking, automotive, aerospace, oil and gas, renewable energy, instrumentation and medical systems, as well as being in demand in roles outside engineering where their problem-solving skills and wide knowledge of technology is highly valued.
What you will study
The programme involves a common first two years of core elements covering Electrical Principles, Analogue and Digital Electronics, Mathematics, Software Development, Mechanical Principles, Electrical Systems and a yearly Design Project. Modules titles and content in subsequent years often change as the curriculum and new technologies develop. In the advanced years, students can expect to undertake core modules with optional modules to personalise their learning or career aspirations.
Year 3
Core: Digital and Programmable Systems, Integrated Engineering Studies, Engineering Operations and Management. Typical year 3 options include Signals and Electronic Systems Design, Communications Engineering, Modelling and Data Analysis, Computer Aided Engineering, Control Engineering, Engineering Design and Analysis or Signals and Electronic Systems.
Year 4
Core: Honours Project, Digital Signal Processing. Typical year 4 options include Intelligent Robotics and Mechatronics, Digital Design and Computer Architecture, Wireless Communications, System Level Design, Engineering Design and Analysis, Computer Aided Design or Control Engineering
Year 5 (MEng)
Core: MEng Team Project. Typical year 5 options include Digital Communications, Real-Time DSP, Embedded Systems Applications, Image Processing and Machine Vision, Optical Communications, Simulation of Computer Networks, Wireless and Mobile Communications Systems, Control Systems, Industrial Communications and Networks or Condition Monitoring.
Entry requirements
All entry requirements listed here should be used as a guide and represent the minimum required to be considered for entry. Applicants who are made a conditional offer of a place may be asked to achieve more than is stated.
Year 1
SQA Higher
BBCC at Higher to include Maths and one from Physics, Technological Studies or Engineering Science
A level
CCD including Maths and Physics plus GCSE English at C/4
ILC Higher
H2 H2 H3 H5 including Maths and Physics, plus English at Ordinary Level O2
IB Diploma
24 points must include Maths and Physics
BTEC
Level 3 Extended Diploma in Electrical/Electronic Engineering at MMM
Year 2
BTEC
Level 3 Extended Diploma in Electrical/Electronic Engineering at DDM
Year 3
HND
HND Electronics/Electrical Engineering and must include Maths for Engineering Units part 1, 2 and 3 or Engineering Mathematics 1, 2, 3, 4 and 5 with B in the Graded Units
English language
Students whose first language is not English will normally be required to hold the equivalent of an Academic IELTS test score of 6.0 with no element less than 5.5.
Please note: if you are from a majority English speaking country, you may not be required to provide further proof of your English Language proficiency.
Additional information
Other academic and vocational qualifications
Each application to GCU is considered on an individual basis. If you do not have the typical academic entry qualifications, but can demonstrate relevant work experience and/or credits from recognised professional bodies, you may be eligible to enter this course via the University's Recognition of Prior Learning scheme.
International pathways
If you do not meet the English language requirements, you may be eligible for the English for University Study programme.
Fees and funding
The tuition fees you pay are mostly determined by your fee status. What is my student fee status?
Tuition fees 2018/19
Home: £1820
RUK: £9250*
EU: £1820
International: £11,500
*Total tuition fees for RUK students completing a three or four-year degree are capped at £27,750. Specific fees are subject to confirmation by the Scottish Government and may change once confirmed.
If you commence your studies in September 2018 or January 2019, these are the annual or module fees that apply to the duration of your course; however, fees are subject to change. For full details on how fees may change read our fees and refund policy.
Additional costs
In addition to course tuition fees, you may encounter additional costs during your time at University.
Scholarships
We provide high-quality education for a fair price; as the University for the Common Good, we are committed to offering accessible higher education for talented students by keeping our tuition fees low and providing a generous scholarship package of over £2.5 million per year.
If you have any questions or enquiries regarding scholarships available for 2018/19, please feel free to contact the student enquiries team.
International student start dates
For new international students, orientation events start on 14 September 2018. This extra time is specifically designed to assist new international students in settling into the UK and GCU prior to the start of general student induction and teaching.
There will be a whole host of fun and informative activities taking place during this period, including campus and city tours, as well as welcome events where you can meet other international students.
Placement and international exchange
To both complement and extend the technical aspects of the course there are opportunities for a year-long industrial placement and international exchange programmes.
Accreditation
The Electrical and Electronic Engineering degree at GCU is accredited by the Institution of Engineering and Technology (IET)
Last updated Feb 2020
About the School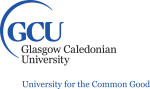 GCU's vast IT, engineering and construction experience is housed within the School of Engineering and Built Environment. Our supportive staff are experts in their field; well-connected frontrunners in ... Read More
GCU's vast IT, engineering and construction experience is housed within the School of Engineering and Built Environment. Our supportive staff are experts in their field; well-connected frontrunners in areas such as IT security and web development, environmental science, telecommunications, surveying and building services. Our research into built environment and connections with industry leaders in growing markets such as games design make us an exciting choice for students, staff and researchers.
Read less