BEng (Hons) in Automotive Engineering
Read more about this program on the school's website
Program Description
Overview
Engineers use their imagination and knowledge of mathematics, physics and chemistry to devise, apply and manage the technologies that are fundamental to the wellbeing and advancement of society. This programme is based on our Mechanical Engineering programme but allows students in the later years to specialise in subjects relating to automotive technology.
Automotive engineering continues to be a major employer of professional engineers, owing to the increasing challenges of producing desirable and profitable vehicles. The relevant subjects are the core Mechanical Engineering sciences together with Electronic Engineering and Materials Engineering. There is an increasing emphasis throughout the processes of design and manufacture.
Why study Automotive Engineering at Heriot-Watt University's Dubai Campus?
Lay the foundations for a career in mechanical engineering in an area with an emphasis on automotive technology.
Learn about the engineering that underpins the design and operation of vehicles.
Study a subject that lets you apply the principles of mathematics and physics to the real world.
Learn the skills that will put you in a position to move into management roles as a professional engineer.
Explore the exciting worlds of transport, manufacturing, power plant, vehicle dynamics and many others.
Whatever your final career path, developing the ability to apply quantitative methods to solving problems – the basis of engineering – will be an invaluable asset.
Course content
First Year
Emphasis is on developing basic mathematical, scientific and communication skills. Topics include Design and Manufacture, Materials Science, Engineering Sciences, Electronics and Foundation Mathematics.
Second Year
Subjects include Machine Design, Electrical Machines, Fluid Mechanics, Thermodynamics, Design and Manufacture, Advanced Mathematics and Strength of Materials.
Third Year
Subjects include Applied Thermodynamics, Fluid Mechanics, Material Design and Manufacture, Control Engineering and Instrumentation, Management and Automotive Technologies.
Fourth Year
Students undertake an individual research project in the area of automotive technology. Taught subjects include A Review of Selected Automotive Technologies, Manufacturing Management, Design and options from Fluid Mechanics, Thermodynamics, Strength of Materials and Machine Dynamics.
Career
As a degree recognised as involving a strong component of mechanical engineering, Automotive Engineering gives graduates many of the same opportunities. It is most appropriate for students wishing to pursue a career in a related field such as transportation, vehicle design or motorsport.
English language requirements
Where English was not the medium of instruction at secondary school, applicants must demonstrate English language proficiency equivalent to IELTS 6.0 Academic (with no element below 5.5).
Application deadline
Our Dubai Campus operates a rolling year-round admissions process: as soon as one intake has closed we begin accepting applications for the next one. It is also possible for you to defer your start date for up to a year.
Most students apply 6–10 months in advance of their chosen intake. We can accept applications up until 3 weeks before the start of each intake but you should note that a late application will almost certainly mean a delay in the provision of essential administrative services, such as your student matriculation card (without which you won't be able to access the library or online services).
Last updated Sep 2019
About the School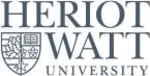 Pioneering British education in Dubai, with highly acclaimed degree programmes that meet the specific demands of local business and industry.
Pioneering British education in Dubai, with highly acclaimed degree programmes that meet the specific demands of local business and industry.
Read less