BBA in Sustainable Hospitality Management
Home ›
BBA ›
BBA in Sustainable Hospitality Management
Read more about this program on the institution's website
Program Description
Focused on one of the world's fastest-growing industries, this program provides a practical approach towards sustainable hospitality and the shift in demands from the conscientious travelers helping you develop the required leadership and business skills with a practical approach.
87% of global travelers say they want to travel sustainably – Booking.com 2018 Sustainable Travel Report
You will be exposed to real business operations through regular interaction with the business community and international hospitality organizations providing a framework to understand concepts including Sustainable Food and Beverage Management, Sustainable Tourism Management, Facilities Management, and Green Economy.
You will develop leadership and intercultural skills and be exposed to practical experience during experiential camps, field trips and visits to international organizations under the careful guidance of experts. The teaching methodology is predominately interactive based on role-play activities and in-class discussions of cases and videos.
You will work on business projects with leading executives in organizations and will be invited to company presentations and conferences. Online resources and electronic communication platforms are utilized to enable paperless classes.
Undergraduate students can choose to take an additional optional year to be guided into your career path and engage in an internship.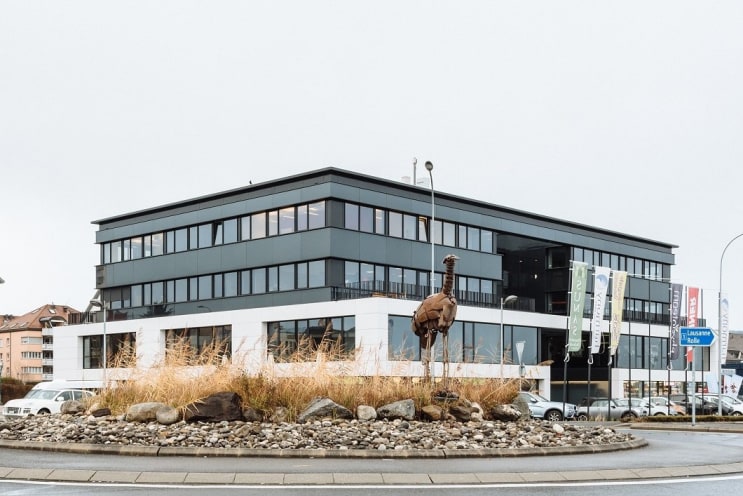 Program Organisation:
Content: 33 modules including Experiential Camps and Business Simulations.
9 specialized modules and projects in collaboration with executives.
Starting Dates: February and September.
Experiential Camps
Our experiential camps based around the world will help to raise your awareness of sustainable living and will allow you to develop practical solutions to environmental challenges.
GNH (Gross National Happiness) - Bhutan
Learn about Bhutan's unique outlook on sustainability and holistic happiness while enjoying the scenic landscape of this unique country.
Eco-tourism - Iceland
Lectures about the country's growing eco-tourism trend and visits to their leading tour operators to find out how Iceland is leading sustainable tourism today.
Nature Conservation - Costa Rica
Discover nature conservation first hand in Costa Rica and find out how this lush Central American country is combating conservation issues daily.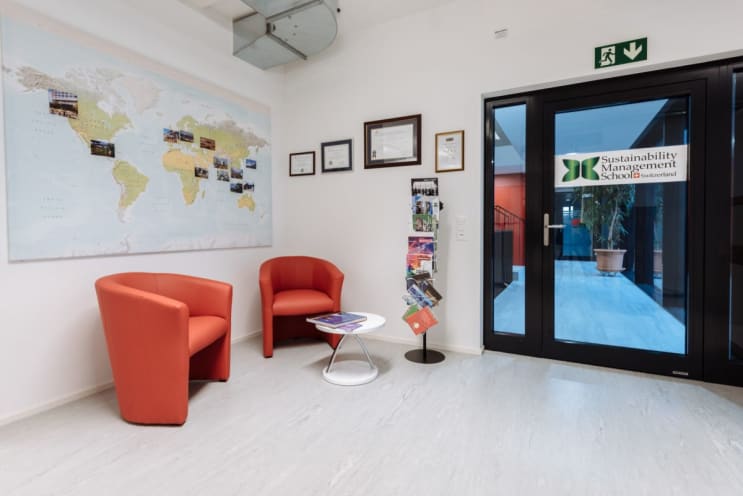 Requirements for the Bachelor's Program:
Our university welcomes applications from students who have successfully completed an International Baccalaureate with a minimum score of 30 or a High School Diploma or any secondary education at an accredited institution with a minimum GPA OF 2.5. Students with final grades lower than IB 30 or GPA 2.5 can be accepted on probation depending on the results per subject.
Application fee of CHF 150.
Photocopy of a valid passport or ID.
Copy of high school diploma with official transcripts (if not originally in English).
CV/Resume indicating both complete education and any work experience in reverse chronological order.
Motivation Letter indicating why you want to study in Switzerland at Sustainability Management School.
If you are not a native English speaker or you have not spent the last 3 years in an English-taught school.
Two passport photographs.
Total Fee (Switzerland Campus)
Year 1: 33,200 CHF
Year 2: 33,200 CHF
Year 3: 33,200 CHF
Stand a chance to receive a scholarship by entering our different competitions: http://sumas.ch/scholarships/
Last updated Oct 2020
About the School
The aim of the SUMAS is to educate socially responsible global decision makers of the future who will make a real difference in the world. Its purpose is to deliver an innovative mix of sound business ... Read More
The aim of the SUMAS is to educate socially responsible global decision makers of the future who will make a real difference in the world. Its purpose is to deliver an innovative mix of sound business knowledge and a deep understanding of sustainable development.
Read less