BBA in Sustainable Business Practices
Home ›
BBA ›
BBA in Sustainable Business Practices
Program Description
About
The Bachelor of Business Administration (Sustainable Business Practices) (BBA) is an innovative program designed to integrate the conceptual approaches and methodologies of a business administration degree program with specialized knowledge of sustainable business practices. The four-year program includes liberal arts and laboratory sciences in addition to specific business functions such as accounting or marketing and addresses the increasing need for organizations to commit to and demonstrate sustainability. Students develop the capacity for independent intellectual work and prepare for the challenges of careers in accounting, marketing, financial services, hospitality, local governance, and other positions in a variety of organizations including corporations, small businesses, non-profits or local government. BBA graduates may also to continue their studies toward professional certifications and designations. The program is designed to be flexible and accessible. Students may study full-time or part-time, in traditional classrooms or online formats, choose to focus with specific electives and enter or exit the program at various points. Qualifying courses from other institutions may be used to meet up to approximately 75% of the upper-level course requirements
Information
The four-year program includes foundational courses in many business functions and then permits students to concentrate on one or more areas. Because the current Business Management diplomas ladder into the BBA, students will commonly select Aboriginal Financial Management, Accounting, Marketing or tailor a General Management diploma major to suit their particular interests. Some upper-level courses will be taken through collaborating post-secondary institutions and may be completed in online or face-to-face delivery formats. Because social, financial and environmental factors influence success in business, the program also includes breadth courses in Social Sciences and Humanities, Mathematics and Sciences. All candidates must complete a 9-credit Sustainability Project demonstrating their ability to synthesize aspects of sustainability. Candidates may enter the program directly from high school graduation or after obtaining a Certificate or Diploma in Business, or after exploring several university transfer courses or certificates, such as College of the Rockies' Certificate in Environmental Studies.
Sustainable Business Practices
The baccalaureate degree is awarded to students completing 120 credits including foundational courses in business, liberal arts and sciences, upper-level business specialization courses and a capstone project in sustainability.
Delivery
This program is delivered in a variety of formats including face-to-face, online, and hybrid models. Most courses will be delivered at the Cranbrook campus of College of the Rockies on a semesterized schedule. Many of the courses are available online. The Sustainable Business Project is self-paced and must be completed over a maximum of ten months, September ─ June.
Admission Requirements
First year:
Grade 12 or equivalent
English 12 with a minimum of 65%, or C+, or COMC 100 with a minimum grade of C+, or ENGL 090 or 091 with a minimum grade of C+, or LPI test with Level 4 or better, or iBT TOEFL with a minimum of 80, or IELTS minimum of 6.0 overall with at least 6.0 in reading and writing, or ELT 089 with a minimum 85% or A-.
Minimum grade of 60% in Foundation of Math 12, Pre-calculus Math 12, Calculus 12, Principles of Math 12, or Math 090. Students may also fulfill the math requirements by successfully completing a College of the Rockies Business Management diploma program with at least a 65% average. See BMGT diploma program outline for math requirements in diploma.
Progression Policy Students wishing to complete the BBA in four years are required to take MGMT 310 in the fall of year three. It is the prerequisite course to MGMT 410 offered in the winter of year three. These courses must be completed prior to registering in the BBA capstone project – MGMT 470 in the fall, MGMT 480 in the winter and MGMT 490 in the spring of year four.
Continuance: Students will be required to maintain a 65% average or GPA of 4.0 with a minimum mark of 60% or C in each course in the BBA program before being permitted to enroll in MGMT 470.
Transfer Students: Existing transfer protocols will be honored. See Transfer Credit Policy 2.5.6 New course and block transfers will be considered on a case-by-case basis.
Last updated Jun 2020
About the School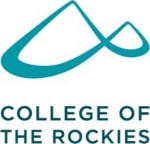 Located in the Kootenay Rocky Mountains of southeastern BC, we offer you lifestyle and learning opportunities to match our spectacular setting.
Located in the Kootenay Rocky Mountains of southeastern BC, we offer you lifestyle and learning opportunities to match our spectacular setting.
Read less