BBA in International Hotel Management
Home ›
BBA ›
BBA in International Hotel Management
Program Description
Can you turn a hotel stay into an unforgettable experience? Do you combine excellent service, sustainability and profit maximisation? If you want to make a difference, this programme is for you!
In hospitality, creating an experience for the guest is all important. How do you respond to the individualisation of society and how do you deal with an increasingly critical customer? You will learn in our Hotel Management programme. After your graduation, you will be ready to go the extra mile with your professionalism, creativity and innovative ideas.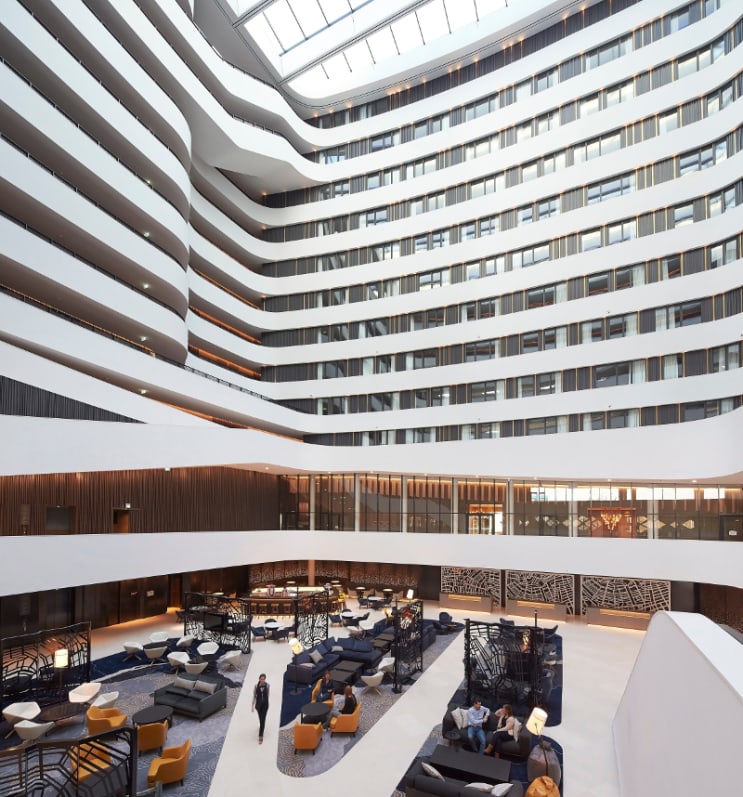 Study overview
In four years, you will learn how to develop to an all-round Hotel Manager. Where will you find your dream job? Think big, think anywhere, because our students work all over the world. But first things first. You do need to develop, in order to get there. We will help you learn the things you need to know, improve your skills and offer you training on-the-job. With our programme, we will provide you with all you need to get your future job!
Year 1
The two first year modules are offered on alternating basis.
Knowing the fundamentals of Hospitality Operations. This module is an introduction to Operations Management and Management Information Systems in hospitality management organizations, in combination with practical training in the in-house training company Sibelicious.
Understanding the Hospitality Management Industry. You will learn how to deal with the basics of Finance, Economics, Marketing, Business Law & Ethics and Investigative Abilities in relation to the hospitality management industry.
Competencies learned in these modules are brought together at the end of the year in a final project. In a small group of students, you will make a prototype of 'the lobby of the future'!
Year 2/3 Main phase I
Year 2 consist of a total of 3 modules, the second and the third of which are offered on alternating basis.
Developing People and Organisations
Take a close look at behavioral aspects of working with people in organisations. (Courses: Oganisational behaviour, Business Law & Ethics, Investigative Abilities and Economics)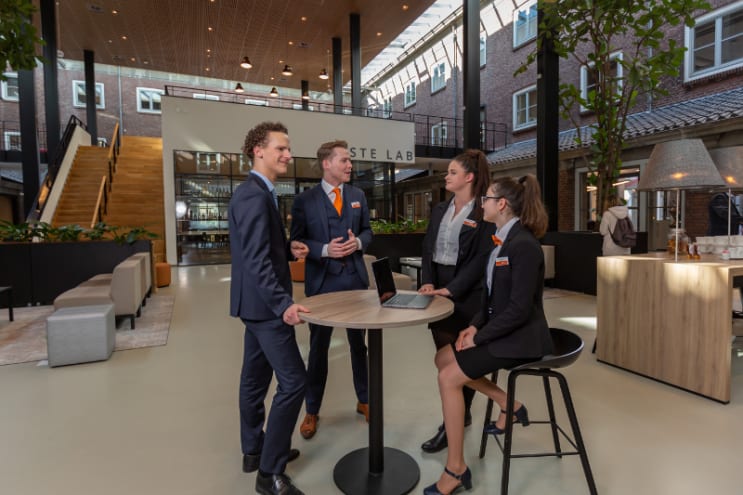 Managing Business Performance and Innovation
Learn how to deal with customer relations, service marketing and pricing strategies. (Courses: Accounting, Operations Management, Management Information Systems and Marketing)
Exploring the International Hospitality Industry
In this 5 months practical placement you will experience living and working in a real life, cross cultural hospitality environment abroad.
Practical placement
In order to ensure all students can be visited by their supervising lecturer, and in accordance with Breda University of Applied Sciences' safety and security guidelines, a policy of geographical clustering is being followed and placements are located in the following countries and regions:
Belgium France Germany Spain & Mallorca England, Ireland & Scotland Dutch Antilles (Aruba, Bonaire) Malaysia (Kuala Lumpur) Thailand (Bangkok) Australia New Zealand South Africa (Cape Town area) United Arab Emirates (Dubai, Abu Dhabi)*.


*Please note that these destinations might change because of unforeseen circumstances.
Year 3
Creating Excellence in Hospitality Management
The main focus of this module is strategic management. It examines the corporate strategic possibilities of organisations and encourages you to integrate, at a strategic level, what you have learned in previous courses, based on investigative abilities.
Year 4
In the final year, you choose a personalised context in which you will perform your bachelor's thesis and have the possibility to complete a personalised curriculum component (e.g. a minor, work placement, advisory report, business plan). Under the supervision of a personal coach, you will work on your final thesis, which you will defend at the end of the year.
Study load and coaching
Study load
The study load differs per theme but you will spend an average of 32 hours per week on school. This means following lectures, working on projects and assignments and preparing for assessments. During the practical weeks 'Operations' you will be working full-time in the catering, kitchen, restaurant or behind the reception of our school.
Study coaching
During your years at Hotel Management, you will take part in the Management Development Programme. Here you create a Personal Development Plan (PDP). This document is characterized by a dynamic and evolving content that will be, together with your results, the point of departure in your meetings with your Study Coach. Your coach will monitor your progress and development during your academic experience, and will help you to get the best out of yourself.
Student counsellor
The student counsellor provides information, advice and guidance relating to educational and occupational choices, study conditions and student grants. This is also the person to turn to if you wish to discuss personal problems that may be affecting your life as a student.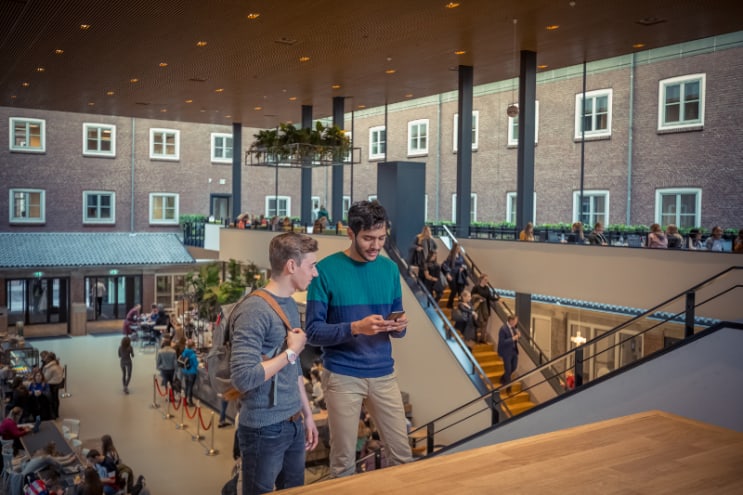 Admission requirements
For this programme, the admission requirements are:
An equivalent of the Dutch diplomas of higher general secondary education (havo) or pre-university level (vwo) is generally required to enrol on a study programme at Breda University of Applied Sciences.
Please, find your level of education in the list of Non-Dutch diplomas compared with the Dutch educational system.
After having received your application, we will inform you if you meet the educational requirements. If there is any doubt, we will have your diploma evaluated by Nuffic (the Netherlands Organization for International Cooperation in Higher Education) for advice.
Test of English as a foreign language
You will also be required to demonstrate sufficient results of one of these tests:
CAE (Cambridge Advanced Certificate) or CPE (Certificate of Proficiency in English)
IELTS test (minimum overall band score of 6.0, and minimum subscore of 6.0 for speaking)
TOEFL test (minimum score of 80 internet-based, and minimum subscore of 20 for speaking)
Exemptions from taking the English test
You do not need to submit English language test results to be allowed to attend an English-language programme if:
you are a Dutch havo or vwo graduate
the language of instruction of the secondary school or university you attended or are attending is English in a native English-speaking country (i.e. one of the following countries: Australia, Canada (Quebec excluded), Ireland, New Zealand, the United Kingdom or the United States of America)
you have obtained a diploma that is included in the list of diplomas compiled by Nuffic and one of your exam subjects was English.
3-year track
If your secondary school diploma is comparable to the Dutch vwo-diploma, you may be eligible for admission into the three-year track.
After your bachelor
As a manager in hospitality, you oversee the operations of an organisation that runs 24 hours a day, 7 days a week and 365 days a year. Our graduates work all over the world, across the entire spectrum of the hospitality industry at, for instance hotels, holiday resorts, cruise companies, party caterers or conference venues.
Last updated Dec 2018
About the School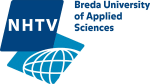 Breda University of Applied Sciences is a medium-sized, government-funded higher education institute. More than 7,000 Dutch and international students from some 100 countries are studying at our insti ... Read More
Breda University of Applied Sciences is a medium-sized, government-funded higher education institute. More than 7,000 Dutch and international students from some 100 countries are studying at our institute.
Read less