BBA in International Facility Management
Home ›
BBA ›
BBA in International Facility Management
Program Description
Are you a real go-getter with people and management skills? Would you like to create an environment that is good for customers and employees? Facility Management might be for you!
We spend a large part of our lives in public areas. Think of shopping centers, schools and the companies we work for. A facility manager ensures that the facilities in these spaces meet all requirements so customers feel comfortable and employees productive. As a facility manager you are an inspiring leader and a sparring partner on a strategic level.
Study overview
In four years, you will learn how to develop to an all-round Facility Manager. Where will you find your dream job? Think big, think anywhere, because our students work all over the world. But first things first. You do need to develop, in order to get there. We will help you learn the things you need to know, improve your skills and offer you training on-the-job. With our programme, we will provide you with all you need to get your future job!
Year 1
The two first year modules are offered on alternating basis.
Knowing the fundamentals of Facility Operations. This module is an introduction to Operations Management and Management Information Systems in facility management organizations, in combination with practical training in the in-house training company Sibelicious. You will work in several outlets such as catering, service desk, store room, restaurant and kitchen. You organize, cater for, manage and provide service to real customers, who come in daily for lunch, dinner, a meeting or a congress. Next to that, you learn the basic principles of emergency response.
Understanding the Facility Management Industry. You will learn how to deal with the basics of Finance, Economics, Marketing, Business Law & Ethics and Investigative Abilities in relation to the facility management industry.
Competencies learned in these modules are brought together at the end of the year in a final project. In a small group of students you will make a prototype or renewal of a facility environment.
Year 2 and Year 3 (Main phase I)
Year 2 and 3 consist of a total of 3 modules, the second and the third of which are offered on an alternating basis.
Developing People and Organisations
Take a close look at behavioral aspects of working with people in organisations. (Courses: Oganisational behaviour, Business Law & Ethics, Investigative Abilities and Economics)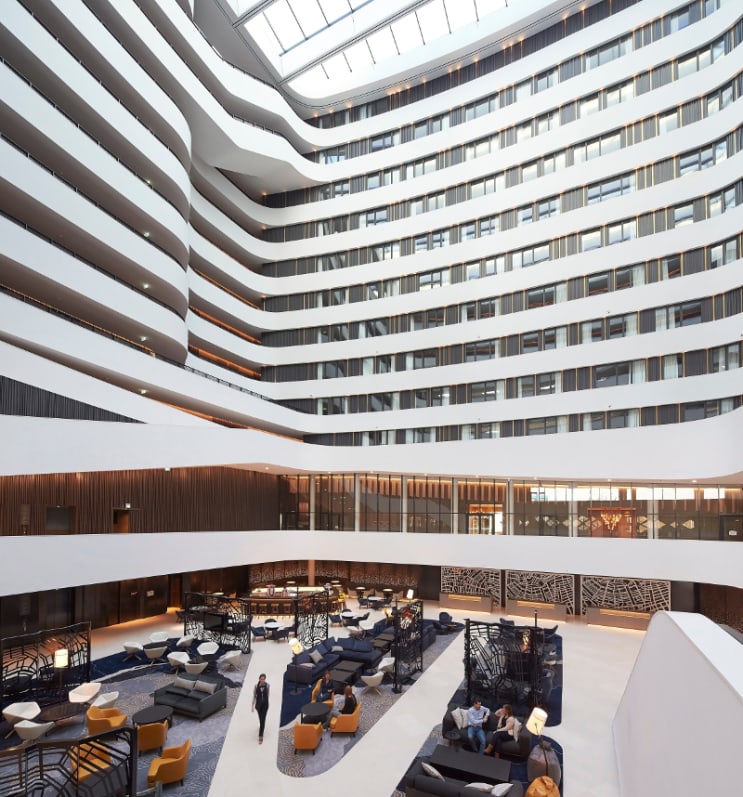 Managing Business Performance and Innovation
Learn how to deal with customer relations, service marketing and pricing strategies. (Courses: Accounting, Operations Management, Management Information Systems and Marketing)
Exploring the International Facility Industry
In this 5 months practical placement you will experience living and working in a real life, cross cultural facility environment abroad.
Year 3 (Main phase II)
Creating Excellence in Facility Management. The main focus of this module is strategic management. It examines the corporate strategic possibilities of organisations and encourages you to integrate, at a strategic level, what you have learned in previous courses, based on investigative abilities.
Year 4
You choose a personalised context in which you will perform your bachelor's thesis and have the possibility to complete a personalised curriculum component (e.g. a minor, work placement, advisory report, business plan). Under the supervision of a personal coach, you will work on your final thesis, which you will defend at the end of the year.
Study load and coaching
Study load
The study load differs per theme but you will spend an average of 32 hours per week on school. This means following lectures, working on projects and assignments and preparing for assessments. During the practical weeks 'Food and Beverage' you will be working full-time in the kitchen, restaurant or behind the reception of our school.
Study coaching
During your years at International Facility Management, you will build up a portfolio. Your student career coach helps you to evaluate this portfolio. We expect a professional, service-oriented attitude. You will be assessed on these aspects throughout the course of your studies.
Student counsellor
The student counsellor provides information, advice and guidance relating to educational and occupational choices, study conditions and student grants. This is also the person to turn to if you wish to discuss personal problems that may be affecting your life as a student.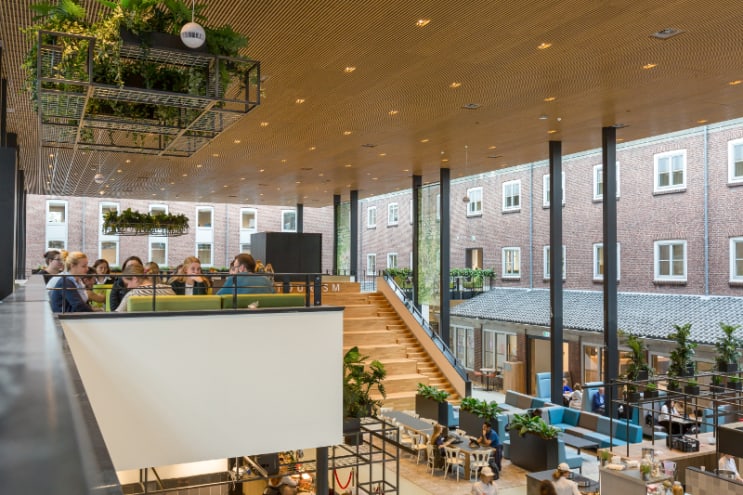 Admission requirements
For this programme, the admission requirements are:
An equivalent of the Dutch diplomas of higher general secondary education (havo) or pre-university level (vwo) is generally required to enrol on a study programme at Breda University of Applied Sciences.
Please, find your level of education in the list of Non-Dutch diplomas compared with the Dutch educational system.
After having received your application, we will inform you if you meet the educational requirements. If there is any doubt, we will have your diploma evaluated by Nuffic (the Netherlands Organization for International Cooperation in Higher Education) for advice.
Test of English as a foreign language
You will also be required to demonstrate sufficient results of one of these tests:
CAE (Cambridge Advanced Certificate) or CPE (Certificate of Proficiency in English)
IELTS test (minimum overall band score of 6.0, and minimum subscore of 6.0 for speaking)
TOEFL test (minimum score of 80 internet-based, and minimum subscore of 20 for speaking)
Exemptions from taking the English test
You do not need to submit English language test results to be allowed to attend an English-language programme if:
you are a Dutch havo or vwo graduate
the language of instruction of the secondary school or university you attended or are attending is English in a native English-speaking country (i.e. one of the following countries: Australia, Canada (Quebec excluded), Ireland, New Zealand, the United Kingdom or the United States of America)
you have obtained a diploma that is included in the list of diplomas compiled by Nuffic and one of your exam subjects was English.
3-year track
If your secondary school diploma is comparable to the Dutch vwo-diploma, you may be eligible for admission into the three-year track.
After your bachelor
After studying International Facility Management, you will be equipped to enter a variety of facility-related careers, at home or abroad.
Last updated Dec 2018
About the School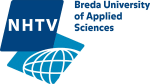 Breda University of Applied Sciences is a medium-sized, government-funded higher education institute. More than 7,000 Dutch and international students from some 100 countries are studying at our insti ... Read More
Breda University of Applied Sciences is a medium-sized, government-funded higher education institute. More than 7,000 Dutch and international students from some 100 countries are studying at our institute.
Read less