Program Description
South University is currently offering a new format in addition to on-campus classes, called South VR [South Virtual Remote] which is a live instruction, interactive virtual classroom experience. This temporary learning format that was created to help our students continue their education remotely during the COVID-19 pandemic.
The Bachelor of Business Administration degree program at South University-West Palm Beach focuses on preparing students with the knowledge and skills they will need to pursue entry-level business careers. With courses such as Organizational Change Management, Strategic Management, and Advanced Organizational Development, students can discover how to adapt business strategies to accommodate changing marketplace conditions. Courses that include Managerial Communications, Dynamic Decision Making, and Leadership are designed to provide students with opportunities to understand and apply effective leadership skills. Through case studies and intensive projects, students will have the opportunity to gain the ability to assess organizational needs and implement effective improvement scenarios.
The BBA degree program culminates in a capstone project, a two-course sequence that focuses on the students' area of emphasis and allows the student to apply the concepts and skills he or she has learned in real and simulated business situations.
Outcomes
Graduates will be able to:
Demonstrate the ability to determine the extent of information needed, assess the needed information, evaluate information and its sources critically, use information effectively to accomplish a specific purpose, and access and use information ethically and legally.
Demonstrate an ability to communicate clearly, both orally and in writing, their understanding of and solutions for common business problems.
Demonstrate effective teamwork and communication skills when working with team members with diverse backgrounds and abilities to realize important business objectives.
Demonstrate an ability to apply quantitative analysis and critical thinking skills to analyze business problems within and across functional business disciplines to positively affect financial performance.
Demonstrate attainment of discipline-specific knowledge and the practical skills to be effective in entry-level positions.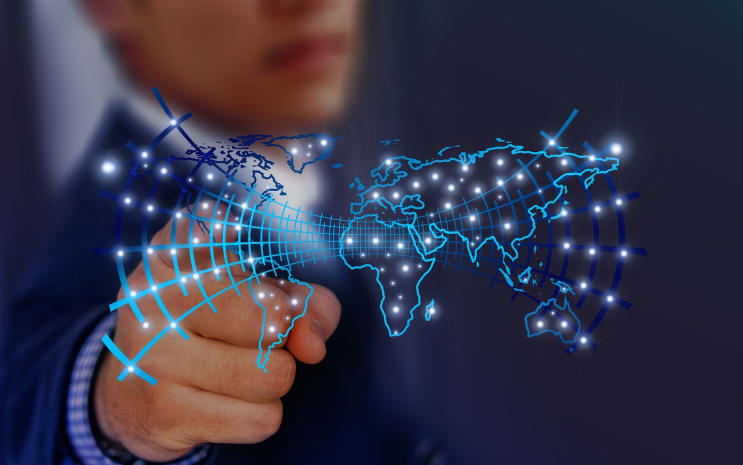 Career Outlook
Graduates from the BBA degree program will be prepared to pursue entry-level careers in a variety of fields, including:
Accounting
Construction management
Financial services
Economics
Personnel resources
Sales and marketing
Course Requirements
Bachelor of Business Administration: 180 Credits
Area I General Education Requirements: 64 Credits
Professional Development
ITS1000 Computer and Internet Literacy, 4 Credit Hours
UVC1000 Strategies for Success, 4 Credit Hours
Basic Communications
ENG1100 Composition I, 4 Credit Hours
ENG1200 Composition II, 4 Credit Hours
ENG1300 Composition III, 4 Credit Hours
SPC1026 Public Speaking, 4 Credit Hours
Mathematics and Statistics
MAT2058 Statistics, 4 Credit Hours
Choose two additional courses from the following:

MAT1001 College Algebra I, 4 Credit Hours
MAT1005 College Algebra II, 4 Credit Hours
MAT1500 College Mathematics, 4 Credit Hours
MAT2000 Pre-Calculus, 4 Credit Hours
MAT2101 Calculus I, 4 Credit Hours
MAT2102 Calculus II, 4 Credit Hours
Natural Sciences (choose two)
BIO1020 Biology I, 4 Credit Hours
BIO1021 Biology II, 4 Credit Hours
CHM1010 General Chemistry, 4 Credit Hours
Arts and Humanities (choose two)
ENG2002 World Literature I: From the Ancient World to the Middle Ages, 4 Credit Hours
ENG2003 World Literature II: From Enlightenment to Modernity, 4 Credit Hours
ENG2011 Introduction to American Literature: 1865 to present, 4 Credit Hours
HIS1101 U.S. History I: Colonial to 1865, 4 Credit Hours
HIS1102 U.S. History II: 1865 to Present, 4 Credit Hours
HUM1001 History of Art through the Middle Ages, 4 Credit Hours
HUM1002 History of Art from the Middle Ages to Modern Times, 4 Credit Hours
HUM2101 World Civilization I: Prehistory to 1500 C.E., 4 Credit Hours
HUM2102 World Civilization II: 1500 to Present, 4 Credit Hours
PHI2301 Introduction to Philosophy, 4 Credit Hours
REL1001 World Religions, 4 Credit Hours
Social and Behavioral Sciences
ECO2071 Principles of Microeconomics, 4 Credit Hours
ECO2072 Principles of Macroeconomics, 4 Credit Hours
Choose one additional course from the following:

PSY1001 General Psychology, 4 Credit Hours
SOC1001 Introduction to Sociology, 4 Credit Hours
SOC2010 Social Problems, 4 Credit Hours
Area II Foundation Requirements: 36 Credits
ACC1001 Accounting I, 4 Credit Hours
ACC1002 Accounting II, 4 Credit Hours
ACC1003 Accounting III, 4 Credit Hours
BUS1038 Business Law I, 4 Credit Hours
BUS1101 Introduction to Business, 4 Credit Hours
BUS2023 Business Communications, 4 Credit Hours
FIN2030 Introduction to Finance, 4 Credit Hours
MGT2037 Principles of Management, 4 Credit Hours
MKT2010 Principles of Marketing, 4 Credit Hours
Area III Major Requirements: 48 Credits
Core
BUS3001 Ethics in Organizations, 4 Credit Hours
BUS3055 Business Law for Commercial Transactions, 4 Credit Hours
BUS3059 Quantitative Business Analysis, 4 Credit Hours
BUS4098 Business Simulation, 4 Credit Hours
FIN4060 Financial Statement Analysis, 4 Credit Hours
MGT3002 Organizational Behavior, 4 Credit Hours
MGT3035 Fundamentals of Project Management, 4 Credit Hours
MGT3059 Operations Management, 4 Credit Hours
MGT3102 Leadership, 4 Credit Hours
MGT4070 Strategic Management, 4 Credit Hours
MIS3101 Application of Management Information Systems, 4 Credit Hours
MKT3010 Marketing Management, 4 Credit Hours
Elective Pool (eight courses or 32 credit hours)
Transfer students may transfer any course to help fulfill the elective pool requirements, provided the course meets the standards of the Credit for Transcripted and Non-transcripted Work policy found in the Academic Affairs section of this catalog.
Non-transfer students, with their advisor's consultation and approval, may choose courses from any department recommended and listed course or more broadly from any course offered by South University. Work from other fields must include any required prerequisite courses in the elective field.
A course can be used to meet only one requirement in Area I, Area II, or Area III, but not simultaneously in two areas. Students should work with their academic advisor or counselor to be sure they are making appropriate course choices.
Choose eight courses from the following list:
BUS3041 Managerial Communications, 4 Credit Hours
BUS3101 Dynamic Decision Making, 4 Credit Hours
BUS4100 Business Internship, 4 Credit Hours
BUS4101 Quality Management, 4 Credit Hours
FIN3030 Corporate Finance, 4 Credit Hours
MGT3045 Human Resources Management, 4 Credit Hours
MGT4027 Global Business Management, 4 Credit Hours
MGT4059 Advanced Operations Management, 4 Credit Hours
MKT4106 Advertising and Promotion, 4 Credit Hours
Note(s):
South University, Online Program offerings may not be available to residents of all states. Please contact an admissions representative for further information.
Online Classroom
Haven't experienced online learning before or wondering what it's like to earn your degree online at South University? While the mode of learning is different from the traditional classroom experience with added convenience and flexibility, we hold the same high standards of academic excellence in the online classroom.
South University's online programs combine a curriculum designed for student outcomes and a classroom designed for flexibility and engagement. Our online classroom learning platform, Brightspace, provides you with a host of features to enhance your learning experience, including:
Advanced media content
Personalized navigation
Simplified online learning atmosphere
Access to digital books
Emailing and instant messaging options
We provide more than just an online classroom, bringing a range of campus experiences and services online. In addition, the online classroom is accessible on the go via mobile devices and with tools like the Pulse App. Pulse helps you stay connected and on track with your course by providing a number of features such as course calendars, readings and assignments, feedback and grades, and announcements.
How to apply
We make the application process as smooth as possible so you can start earning your degree right away. Our admissions representatives will guide you through our three-step process.
To get started, call 888-444-3404, to speak with an Admissions Representative or fill out our request information form.
An admissions representative will review our degree programs with you, give you an overview of the admissions process, and help you complete the application process. You can take a guided tour of our campus or a virtual tour online. Apply Now
A Finance Counselor will work with you to discuss options and qualifications and to develop a payment plan that works for you. Programs with alternative application procedures.
2020-21 Starting Dates
On-campus
Online

May 14th, 2020
June 27th, 2020
August 6th, 2020
October 3rd, 2020
November 12th, 2020
January 9th, 2021
February 18th, 2021
April 3rd, 2021
May 13th, 2021
June 26th, 2021

June 2nd, 2020
July 14th, 2020
August 18th, 2020
September 22nd, 2020
October 27th, 2020
December 1st, 2020
January 12th, 2021
February 16th, 2021
March 23rd, 2021
April 27th, 2021
June 1st, 2021
Last updated Oct 2020
About the School
South University provides a warm, supportive learning environment that will encourage you to engage with a community of faculty, staff, and students eager to play a role in helping you achieve your ed ... Read More
South University provides a warm, supportive learning environment that will encourage you to engage with a community of faculty, staff, and students eager to play a role in helping you achieve your educational goals, on-campus and online. We take pride in the South experience of small classes that offer a hands-on experience that will be important to help shape your skills and excellence in your chosen field, but also help shape your character through community involvement, volunteerism, and pursuit of life-long learning.
Read less
Savannah ,
Tampa ,
West Palm Beach ,
Montgomery ,
Columbia ,
Orlando ,
Virginia Beach ,
Richmond ,
Austin ,
Savannah ,
High Point
+ 10 More
Less