Program Description
Specialization in Hospitality and Tourism Management
A POWERFUL EDUCATION A program for you to earn the credentials you will need to begin or advance in your career in the world's fastest-growing industry.
The Vancouver area is one of Canada's most popular tourism destinations and as a result a location rich with career opportunities for people seeking employment in the hospitality and tourism industry. The Bachelor of Arts in Individualized Studies (B.A.I.S.) program provides an ideal opportunity for both individuals wanting to prepare themselves for a career in the hospitality and tourism industry locally or internationally, and for those currently working in the industry wanting to obtain an undergraduate degree for advancement in their profession. At F.D.U. Vancouver, you can earn the educational credentials needed for a rewarding career in the hospitality industry through this specialized program offered by the university's International School of Hospitality and Tourism Management.
Students completing the requirements for the Bachelor of Arts in Individualized Studies degree will be required to demonstrate proficiency in a number of subject areas and related skills. They include the following:
The use of basic intellectual and critical thinking skills, specifically to communicate effectively, both orally and in writing; to use mathematical reasoning; and to comprehend the nature, techniques and limits of the humanities, natural or physical sciences and the social and behavioral sciences.
The ability to learn and apply learning to the graduate's career and life experience, requiring the capability to define problems; to use information resources such as libraries, online research tools and computers; and to analyze, synthesize and integrate knowledge, perspectives and techniques.
The ability to be customer focused, analytical and independent.
An understanding of the historic and global context of events and achievements over time as treated in subjects such as history, the arts and the humanities.
Mastery of a considerable body of knowledge in one subject area or a group of related subjects.
Fairleigh Dickinson University's B.A. in Individualized Studies (B.A.I.S.) program offers a variety of ways to meet university requirements for an undergraduate degree grounded in the liberal arts. In addition to completing a traditional four-year program, the B.A.I.S. Hospitality Tourism Management program is also ideal for the student that brings a variety of traditional coursework completed over a period of years at a number of institutions and a history of work and life experiences that can be equated with credit-bearing courses.
Fairleigh Dickinson University's B.A. in Individualized Studies degree requires a completion of 120 credits. Through Pathway programs with partner colleges and transfer credit options, our program allows you to earn your bachelor's degree faster than you ever thought possible by offering:
Small classes taught by academic and industry professionals
Field trips and International study abroad experiences for students that are interested
Generous transfer credit policies for previously earned college credits graduates
Practical work experience opportunities
Pathway opportunities into F.D.U. Vancouver's Masters in Hospitality Management Degree
Last updated Feb 2018
About the School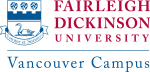 As a leading innovator in global education, Fairleigh Dickinson University seeks new ways to offer its unique learning opportunities to students worldwide. The University's newest campus opened in 200 ... Read More
As a leading innovator in global education, Fairleigh Dickinson University seeks new ways to offer its unique learning opportunities to students worldwide. The University's newest campus opened in 2007 in Vancouver, British Columbia
Read less