Program Description
BA in Web Development
ZIBAT Campus Roskilde (Business & IT) offers you a top-up possibility for a Bachelor Degree in Web Development.

If you are an AP (Academy Profession) graduate in Computer Science, Multimedia Design or hold similar international qualifications within the field of web programming and media technologies, then this 1½ year top-up programme may be of interest to you.
Are you pursuing a career in web development or e-business?

The structure and the make-up of the programme are clearly aimed at the future which everybody within the web and multimedia businesses anticipates.This means that the emphasis is on the students working with technologies which will ensure that they will be prepared to assume many different jobs such as:
Internet Programmer (web, html, java, perl)
Multimedia Programmer
System Developer
Webmaster
Application Developer
Web Developer and IT Developer.
Accreditation and opportunities for further education


The Bachelor of Web Development provides access to relevant master degree programmes at a number of universities and business schools in Denmark. Apart from Danish universities, you will also have a wide range of opportunities for further education in other countries, especially in Europe, since the programme is ECTS accredited. Please note that you may be subject to residence permit regulations in other European countries
Programme information

The curriculum and learning objectives of the programme are based on research into the future requirements of the web and media industry for staff with a broad foundation in web and multimedia technologies. You will gain thorough insight into e.g. Databases and XML, Web Communication and Network
Sociology, Development Environments and CMS, Interface Design and Digital Aesthetics, Advanced Media Technologies, Project Management and Security.

The purpose of the programme is to qualify the students to work independently in designing and constructing web applications of all sizes.
The internship period

The company internship (normally unpaid) is comparable with a full-time job with the same requirements concerning working hours, contribution, commitment and flexibility which the graduate would expect to find in his/her first job.

The aims and the objectives of the internship are decided by the student and two supervisors (one from Campus Roskilde and one from the company).

The internship period concludes with an evaluation based upon a written report made by the student and an evaluation scheme done by the company.

The Bachelor project

The project will take the central topics of the study programme as its starting point and can contain elements from the internship. The problem statement for the project is prepared by the student, preferably in cooperation with a company.

The project's problem statement must be approved by Campus Roskilde.
Last updated Feb 2018
About the School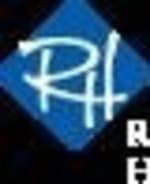 Roskilde Business College is among the oldest business colleges in Denmark. Founded in 1869, the college has been an important part of the educational sector in Roskilde for more than a century. The C ... Read More
Roskilde Business College is among the oldest business colleges in Denmark. Founded in 1869, the college has been an important part of the educational sector in Roskilde for more than a century. The College is located in the city of Roskilde, which is only 20 minutes by train from Copenhagen. Roskilde Business College offers education for young people and adults in a modern study environment with stimulating academic learning, combined with elements of general education and social competence, and forward-looking teaching methods. Development and QualityCampus Roskilde (Business & IT) has a long and proud tradition that combines excellence with a dynamic and innovative culture. Our aim is to be among the best educational institutions in our region when it comes to education and training. In accordance with Danish regulation, we have implemented a quality concept and policy where we both survey among our staff as well as students. The overall aim is to have a solid basis for developing the yearly action plan aimed at meeting our users even better. You can learn more about our quality concept here. Student Surveys Campus Roskilde (Business & IT) conducts an annual opinion survey among students in all our Programmes. Among others, the survey enables the college to improve both teaching and college environment. Benchmark SurveysA similar survey is conducted simultaneously at all business colleges in Denmark. This way the colleges are able to compare results and learn from those colleges which do particularly well in certain areas. This survey is named the benchmark survey.
Read less