BA in Visual Arts & Communication Design
Home ›
BA ›
BA in Visual Arts & Communication Design
Program Description
The interdisciplinary educational approach embraced by Sabancı University aims to provide an ideal breeding ground for the education of the "new" artist and designer. The program offers two different tracks, namely Visual Arts where the aim is the education of visual arts and Visual Communication Design where the aim is the education of interdisciplinary audio-visual communication designers.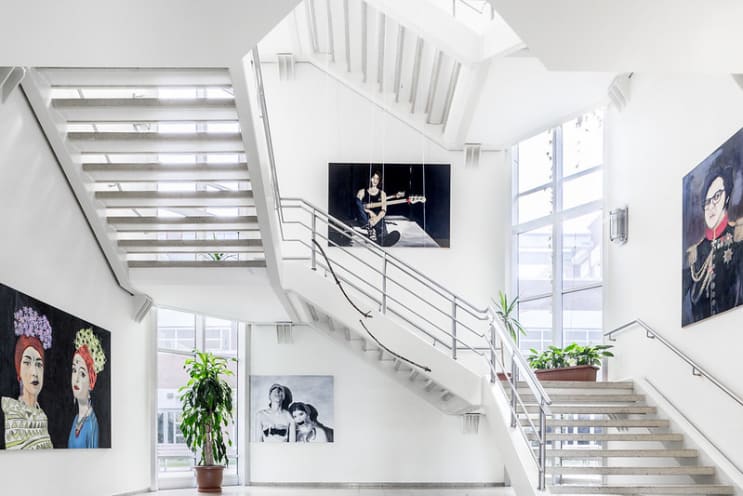 Our Philosophy
Over the past century, and acceleratedly so during recent decades, visuality has become pervasive in all aspects of life due to the proliferation of media-based communication devices which can be observed to have a strong basis in visuality. Thus the mission of the VACD program is to provide the student with an in-depth understanding of visuality and its applications to the domains of Visual Art and Visual Communication Design. However, our efforts go beyond a sole understanding/application of the visual fields themselves in that we also seek to bring about their integration with other creative output such as sound design, new media output, and temporally based works implemented through the diversified building blocks of our curriculum.
Career Opportunities
Graduates of the VAVCD program have a wide range of career opportunities. With the interdisciplinary education that they receive during the four years of study, our students are equipped with a great variety of skills and knowledge to work in different fields.
Our graduates have been employed as artists, designers, curators, art directors, film directors, communication advisors, fashion designers, journalists, brand managers, editors, social media experts, multimedia designers, technology consultants, academicians, and more. They continue their careers at companies like Google, Fjord, Voden, TBWA, Alameti Farika, etc.
Education System
At SU, students have the chance to choose their majors after their first or second academic year. This allows students to decide what program to study at university with greater understanding about higher education and about their own academic and career interests and talents.
Medium of Instruction and Language Proficiency
The medium of instruction at Sabancı University is English. All undergraduates are required to take the Sabancı University English Language Assessment Exam (ELAE). Students who pass this exam begin their undergraduate programs while those who do not meet the standards of English language proficiency enroll into School of Languages. School of Languages is the English prep school where students learn English for one semester or one year depending on their English proficiency level.
The students who can certify that they have passed one of the national and/or international foreign language examinations at a level determined by the university are entitled to begin undergraduate programs. Please visit our website to learn more about accepted exams and scores for prep school exemption: https://www.sabanciuniv.edu/en/faculties-programs-exemption-exams
Admissions
International Students may directly apply to undergraduate programs offered at Sabancı University. Students who are in the last year of high school or graduated from a school equivalent to Turkish high schools may apply to undergraduate programs at Sabancı University.
Before online application
You will be asked to upload the following documents, so you need to have scanned versions of each of these ready for upload. Completed applications are reviewed on a continuous basis and you will be informed via e-mail.
Application Dates
All documents regarding the application must be submitted with the online application form. It is required to submit an online application between the dates stated below.
First Day of Application Period: January 2, 2020
Last Day for Applications: July 30, 2020 (Online application form will be closed at 16:00 with Turkish time)
Required Documents for Application
Online Application Form.
The copy of the exam/diploma result(s) accepted by the University (Sabanci University SAT Code: 7100). Please see the list of accepted exam(s)/Diploma(s) and minimum requirements, here.
If available, the copy of High School Diploma (if in another language rather than Turkish or English, a notarized translation should also be submitted).
An official transcript, showing all courses and grades taken in the entire high school education, signed and stamped by the high school authority. (It is required to upload official transcript in the online application form).
If taken before, a copy of the language proficiency exam scores accepted by Sabancı University. (Not mandatory)
If available, 1 academic letter of recommendation and Statement of Purpose (Not mandatory)
Scholarship Opportunities for International Students
International students have the opportunity to gain admission scholarshipat Sabancı University. Every international candidate who applies to SU is evaluated for a scholarship automatically when they fullfill the application requirements.
Scholarships are merit-based. International students have the chance to win different tier tuition-waiver scholarships such as: 100%, 75%, 50%, 25% scholarships. There is also a limited number of dormitory scholarships available at a room for four people.
International Student Applications for Undergraduate Programs
Applications for undergraduate programs are now open. You can reach the application form here.
Follow Us on Social Media
Last updated May 2020
About the School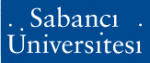 With science, technology, and social structures advancing day by day, the world needs more qualified individuals who possess the knowledge and skills required to pursue a career anywhere in the world. ... Read More
With science, technology, and social structures advancing day by day, the world needs more qualified individuals who possess the knowledge and skills required to pursue a career anywhere in the world. Aware of this pressing issue, in 1994 the Sabancı Group decided to establish a "world university" led by the Sabancı Foundation. The seeds of Sabancı University, the Sabancı Group's most comprehensive social responsibility project in the field of education, were sown in the summer of 1995, at a search conference. Right now, Sabancı University is the highest ranked Turkish university in THE World University rankings and only one of the two Turkish universities that rank in the top 500. Sabancı Holding is a strategic portfolio company that focuses on creating value add with the Group's ecosystem and prioritizes a high-performance culture. Sabancı Group companies currently operate in 12 countries. Sabancı Group has 70 companies and 60.000 employees. These enterprises collectively have also contributed significantly to the development of Turkey's economy. Sabancı Holding's own shares, as well as the shares of its 11 subsidiaries, are listed on Borsa Istanbul (BIST) and constitute 8.1% of total market capitalization of Turkish equity market.
Read less