Read more about this program on the school's website
Program Description
The goal of this program is to train professional sociologists at the bachelor level. Successful graduates of the program should have a solid grasp of the concepts and principles of sociology and have mastered (at the appropriate level) its methods, and they should be able to identify and interpret social problems meaningfully. Besides the traditional lectures and seminars, the program is based on project-based teaching methods and includes one semester of intensive project work.
This program is recommended to applicants who are interested in understanding the social world: how the roles and norms organize cooperation, why do conflicts emerge and how can they be managed on the micro and macro level, how do the new technologies affect our everyday life. The program targets those, who would like to develop their communication, cooperation, and presentation skills. Those wishing to deepen their knowledge in a specific sub-field can choose from our specializations such as data analysis or criminology. Specializations comprise classes within the same field, and their completion grants students an extra certification.
This program enables students to be ready to fill a wide range of entry-level jobs supporting decision-making, requiring the solution of analytical tasks in the public as well as the private sector. They should also have gained adequate knowledge and skills to continue their training in a master's program in sociology or other related subjects anywhere in the world.
Specializations:
Social dynamics and networks
Comparative social history
Micro sociology and social psychology
Strength of program
Being part of Hungary's leading science university, the program is one of the oldest of its kind in Hungary. This rich scientific tradition and international embeddedness is the warranty for high-quality education. Our professors are leading experts in their fields in Hungary, while also being internationally recognized for their research. Due to these factors, the students are provided access to the most updated methodological and theoretical tools. We encourage our students to try their knowledge in actual researches and practical applications in order to provide the opportunity for finding personalized career paths. Also, the inclusive student community ensures a warm, welcoming atmosphere for students from all around the world.
Career opportunities
Community and youth work
Public services
Business, marketing
Politics, activism and the charity sector
Job examples
Community officer, social worker, carer, youth worker, equality and diversity officer
Social and welfare services, public health services, the voluntary sector, criminal justice, probation and prison services, rehabilitation and housing services
Marketing, statistics, research, public relations (PR), recruitment, human resources (HR)
Admission requirements
Entry requirements
Certificate of Secondary Education
Language requirements
A minimum level of language proficiency (oral) (A1-C2): B2

A minimum level of language proficiency (written) (A1-C2): B2
Further comments:
Certification of English knowledge (for example CEFR B2, IELTS: 6, TOEFL 72)
Documents to submit with the application
Application form
Record of the final two years in secondary school
Secondary school certificate
Motivation letter
Copy of the main pages of the passport
Copy of application fee transfer
Introduction video
Application procedure
The application starts in the online application system. Students need to register in the system, fill in the online application form, upload the required documents and follow the instructions during the application process.
Hungarian students can apply through Felvi.
Last updated Jun 2020
About the School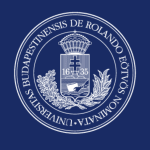 Eötvös Loránd University (ELTE) - in terms of student and staff number, quality of education and research, and its international relations - is a prestigious institution of public higher education in ... Read More
Eötvös Loránd University (ELTE) - in terms of student and staff number, quality of education and research, and its international relations - is a prestigious institution of public higher education in Hungary, operating continuously since its inception in 1635. As a top-ranked research university in Hungary, it is the most popular higher education institution among applicants as well as alma mater of five Nobel laureates and leading figures in technology, public policy, and culture in Hungary.
Read less