BA in Siberia: Russian Area Studies and Business Communication
Home ›
BA ›
BA in Siberia: Russian Area Studies and Business Communication
Program Description
Key Information
Total Credits: 240 ECTS
Duration: 4 years
Application Due: From January 15, 2020 till July 10, 2020
Tuition Fee: USD 2,700*
Language of Instruction: Russian
Field of Study: 41.03.02 Russian Area Studies
*Per year, as for 2019, the minor change is possible due to inflation correction
Study Russia, Explore Siberia…
The Bachelor Program "Siberia: Russian Area Studies and Business Communication" is a full-time program with a focus on Siberia as a vital area both in Russia and in the world. There is a possibility to study in distant mode!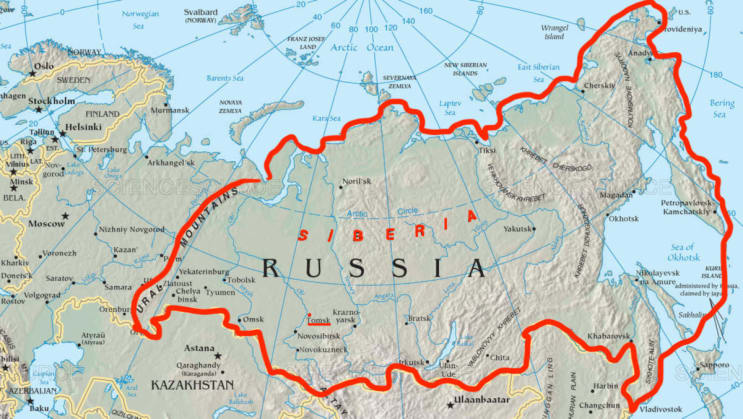 The Program "Siberia: Area studies and business communication" allows to explore the region through study of its business culture, political institutions, economics, and language. We believe that the best way to study the region is to be deeply involved in its everyday life, communication, and culture.
Program Structure
The program consists of three major modules.
Module 1. Russian language and sociocultural adaptation
Goal: Mastering the linguistic, communicative, and analytical skills necessary for the further successful study of a particular region and general study disciplines.
Module 2. Russian area studies. Siberian studies
The core courses (Russian Area Studies).
Module 3. Practical training and internships
Year 1 and 2: Language study through practical communications and adaptation to the sociocultural environment.
Places of internship: Volunteers organization of Tomsk State University, Park for socio-humanitarian technologies, etc.
Year 3 and 4: Professional internships
Places of internship: Chamber of Commerce and Industry, Centre for Smart Technologies Development, Business Incubator, etc.
Students can choose the academic or professional curriculum in the last years of study.
Courses
The BA Program is based on the concept "Language Across the Curriculum." The students study the Russian language as part of core courses to apply and deepen it within every specific course. Core courses consider Russian regions in three dimensions, i.e.
I. The regional dimension of contemporary Russia:
Contemporary Russian Area Studies
Spatial Economics of Russia
Environmental Diversity of Russian regions
The cultural diversity of Russian regions: Communication and networking
II. Russian regions in details:
Russian regions: Business, Politics, and Society
Russian regions: Law and regulation
Foreign economic relations of Russian regions
Doing business in Russia: Regional aspects
Siberia and the Far East: Resources and regional development
III. Applied Russian language:
Contemporary Russian language in action
Speech etiquette in Russia
Business communication and correspondence in the Russian language
Career Prospects
Private and public companies and joint ventures working in Russia;
Consulting agencies and think tanks;
Organizations for international cooperation (foundations, agencies, missions, intergovernmental organizations);
Mass media;
Business and non-profit organizations working in the fields of culture, tourism, and hospitality.
Admission
Applications period: from 15 January 2020 to 10 July 2020.
All applicants are encouraged to apply early and take their time to present their best effort. It takes about 3 months from the day of application until the arrival to TSU.
Entrance exams:
Written test in History
Written test in the Russian language
Entrance exams can be passed in a distance form of the examination. There is an option to pass the mock exams right after application submission.
Estimated costs of living in Tomsk (Siberia)
Siberia is not Moscow, therefore the cost of living in many ways is much lower than in the capital of Russia.
The cost of living in a University dormitory varies from 8,000 to 16,000 rubles per year (125-250 USD per year) depending on the number of roommates.
There is an option to rent a separate apartment. The cost varies from 15,000 to 30,000 (240- 500 USD) per month.
Tomsk is quite a small and cozy city with a total population of around 500 000. The University campus is situated downtown, about 1 km far from each dormitory. Canteens, grocery shops, cafes, supermarkets are located within the walking distance from the campus and dormitories.
Contact us
E-mail: ras@mail.tsu.ru
Telephone/WhatsApp: +79234192711
Address: 36 Lenin Ave., Tomsk, Russia 634050
Last updated Jun 2020
About the School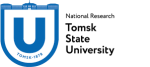 TSU is the oldest university in Russian Asia, in Siberia, that was founded in 1878 in Tomsk, Russia. It was the First Siberian Imperial University.
TSU is the oldest university in Russian Asia, in Siberia, that was founded in 1878 in Tomsk, Russia. It was the First Siberian Imperial University.
Read less