Read more about this program on the institution's website
Program Description
About Psychological Sciences
Psychologists are concerned with advancing knowledge of behavior and experience.
The mission of the Department of Psychological Sciences is to teach you how to think like a psychologist. To accomplish this, the Department of Psychological Sciences has adopted the Curricular Guidelines for Undergraduate Education in Psychology developed by the American Psychological Association:
1. Knowledge Base in Psychology
Ability to describe key concepts, principles, and overarching themes in psychology; develop a working knowledge of psychology's content domains; and describe applications of psychology.
2. Scientific Inquiry and Critical Thinking
Ability to use scientific reasoning to interpret psychological phenomena; demonstrate psychology information literacy; engage in innovative and integrative thinking and problem-solving; interpret, design, and conduct basic psychological research; and incorporate sociocultural factors in scientific inquiry.
3. Ethical and Social Responsibility in a Diverse World
Ability to apply ethical standards to evaluate psychological science and practice; building and enhance interpersonal relationships; and adopt values that build community at local, national, and global levels.
4. Communication
Ability to demonstrate effective writing for different purposes; exhibit effective presentation skills for different purposes; and interact effectively with others.
5. Professional Development
Ability to apply psychological content and skills to career goals; exhibit self-efficacy and self-regulation; refine project-management skills; enhance teamwork capacity; and develop a meaningful professional direction for life after graduation.
Our core programs for the major – Writing-Across-the-Curriculum, Research-Across-the-Curriculum, and Diversity-Across-the-Curriculum - prepare our majors and minors for the post-graduate study of psychology and related fields as well as careers in social services, the arts, education, business, international relations, law, or specific branches of psychology.
By the time they graduate, our students are able to
Apply psychological theories and concepts to analyze behavior;
Analyze research reports on psychological issues;
Conduct data analyses and interpret the results of their own and others' data analyses on psychological issues;
Communicate their own and others' research findings on psychological issues both orally and in writing;
Show personal development, including clarifying their personal values, enhancing their self-awareness and understanding of others, and identifying the academic degrees required of professional careers in psychology.
While at Whittier, students get involved in the activities of the department through the Psychology Club and Psi Chi, the International Honor Society in Psychology. We encourage students to regularly attend local, regional, and national conventions, and to apply their knowledge in the field through participation in off-campus internships and service learning.
Majors & Minors in Psychological Sciences
Requirements for the Major in Psychological Sciences
To complete the major in Psychology, a student must complete a minimum of 36 credits, which include the following:
Introductory Psychology, PSYC 100, 3 credits
Biological Bases of Behavior, PSYC 222, 3 credits
Research Methods PSYC 212, 4 credits & Research Methods lab,
PSYC 212L, 0 credits
Statistics, PSYC 214, 3 credits & SPSS lab, PSYC 214L, 1 credit
Literature Review Seminar, PSYC 415, 3 credits
Senior Presentation, PSYC 499, 1 credit
One 300-level laboratory course, selected from:


Functional Neuroimaging, PSYC 325, 4 credits
Sensation and Perception, PSYC 332, 4 credits
Psychology of Learning, PSYC 334, 4 credits
Developmental Research, PSYC 345, 4 credits
Clinical Communication, PSYC 376, 4 credits

At least 14 credits of electives in psychology at the 100 level or above.
One science course outside the field of psychology, excluding MATH and INTD, 3 credits
Due to prerequisites, the following course sequence is strongly recommended:
Freshman year - 100, 222
Sophomore year - 212/212L, 214/214L (preferably concurrently)
Junior year - one 300-level laboratory course
Senior year - 415 & 499
Requirements for the Minor in Psychological Sciences
To complete the minor in Psychology, a student must complete a total of 19-20 credits, which include the following:
Introductory Psychology, PSYC 100
One laboratory course chosen from: PSYC 212, 325, 332, 334, 345, 376;
Nine credits chosen from: PSYC 222, 242, 336, 352, 362, 372, 382; and
One additional 3-credit or 4-credit course at the 200 level or above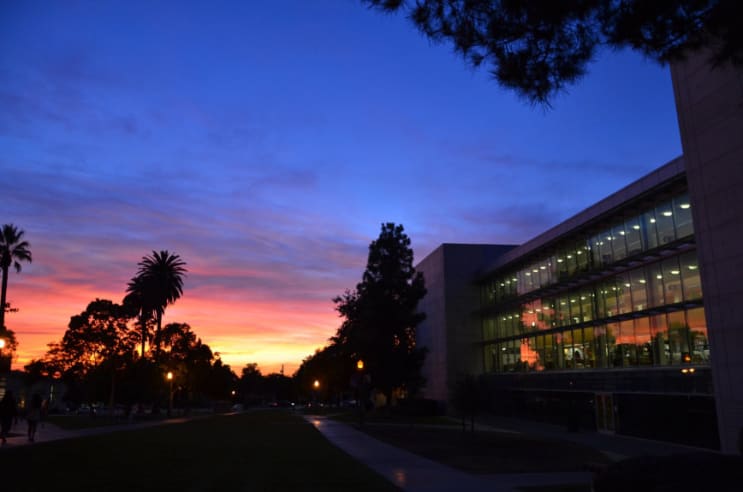 Discovery in Psychological Sciences
Psychological Sciences students have opportunities to work closely with their professors on research projects, preparing them for their careers after Whittier College.
Linking Aging and Speech Comprehension
Whittier College Assistant Professor of Psychology Amanda Lash has launched a speech and memory lab on campus.
The lab, which is still in the early stages of development, will focus on how speech comprehension is affected by adult aging and changes in hearing ability. Located in the Science & Learning Center, the lab is a first of its kind on campus.
Connecting their research with the city of Whittier community, Lash and her student research assistants Mila Markova, Emma Brown, and Richard Agajanian took part in the Hearing Health Expo. There, they helped people learn about cognitive aging and about future opportunities to participate in upcoming studies at the lab on campus.
With on-hands research opportunities on and off campus, students are able to place in practice the lessons learned within the classroom. During the expo, the research assistants gained personal insight into relevant career and internship opportunities.
Children's Court Research
Kimberly Hurtado and Jasmine Romero's research is already having a positive impact. These Poets, along with Professor Lori Camparo, have examined the effectiveness of children's Court School, a "pretrial preparation program," located only in Las Vegas, Nev. The program intends to educate and reduce anxiety in children before they appear in court.
Overall, findings from both studies generally supported the team's hypotheses that the program has a positive effect in court proceedings involving children. Not only did the research receive a regional award, the results will now be added to the literature supporting the expansion of children's Court Schools to other states.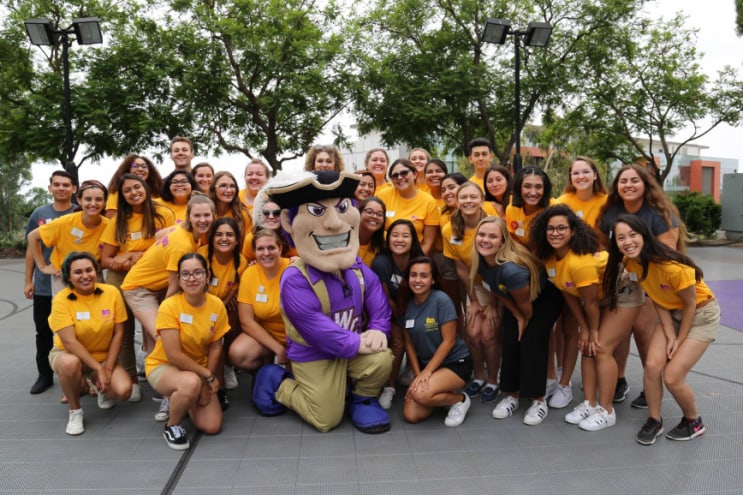 Hands-On Learning in Psychological Sciences
Psychological Sciences students can take their education beyond the classroom for rewarding, hands-on experiences that add a real-world dimension to their studies.
Making a Difference in the Community
Erika Ngo spent a summer interning at the Center for Asian Americans United for Self-Empowerment (CAUSE).
Erika was one of only 15 students throughout the country who were selected to be a part of the CAUSE Leadership Academy. Her internship cohort included students from schools such as Amherst College, Duke University, Yale University, and others.
The Leadership Academy was founded to create a pipeline of leadership for the Asian Pacific American (APA) community.
Throughout the program, the interns had the opportunity to meet with APA leaders and discuss the issues that were important to them.
"Growing up, this lack of representation in both the media and education definitely contributed to the confusion I had about my identity as an Asian American. Early in the Leadership Academy, I had a discussion with one of the CAUSE staff members about how important it is to introduce more diverse history early on and from the actual perspective of these minority groups," Erika wrote in a blog post on the CAUSE website.
A Dog is a Psych Student's Best Friend
Sydney Kanne studied how dogs can be trained to provide therapy through compassion and comfort, and she loved every moment of it.
Students in the Psychology of Learning class, led by Professor Christina Scott, go off campus to observe how the Pet Prescription Team trains dogs to become therapy animals. Students pair up with a pet and its owner to watch, week after week, how the dog becomes a source of comfort and compassion to people in hospitals and nursing homes.
The exercises demonstrate, in a real way, what Sydney and her fellow students learn in the classroom about conditioning. As they observed the dogs' training sessions, they could see how "natural" stimuli (such as dog treats) can be paired with "unnatural" ones (such as words or hand motions) to condition the mind; in this case, a furry friend's.
"Having the opportunity to see the things we were learning in class in action was a wonderful opportunity," Sydney said. She added that the experiences made her studies much more memorable than rote memorization.
At the end of the course, Sydney and another student even spoke at an anniversary event for the program on behalf of Professor Scott, their class, and Whittier College.
"I fell in love with Psychology of Learning and will be studying it further in grad school once I have reached that level," Sydney said.
Last updated Oct 2020
About the School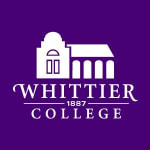 Our long academic tradition aims to foster in students an appreciation for the complexities of the modern world and workplace while never losing sight of the importance of social responsibility.
Our long academic tradition aims to foster in students an appreciation for the complexities of the modern world and workplace while never losing sight of the importance of social responsibility.
Read less