Read more about this program on the school's website
Program Description
About Political Science
Plato once suggested that the wise who refuse to participate in the affairs of government are punished by having to live under the rule of fools.
The Department of Political Science at Whittier College hopes to develop wisdom in its own majors and all students so that they may be effective participants in the political world, whether as practitioners of politics or as citizens in their community.
At Whittier
Whittier's Department of Political Science offers exciting and challenging courses in American politics, public administration and law, comparative politics, international relations, and political theory.
Each semester, our students enjoy a unique set of experiences — internships, field research, Model United Nations, an honorary society and student council, and a special set of JanTerm courses.
Our faculty is devoted to teaching with practical experience and scholarly expertise that we are able to bring into the classroom. We include a practicing lawyer, a former Congressional Fellow, and consultants to the Pentagon, the U.S. State Department, N.A.T.O., and the United Nations. We have also published numerous scholarly books and journal articles that can be found in university libraries throughout the country. Our students take full advantage of the career guidance we provide for such areas as graduate school, law, public and international administration, planning and policy-making, politics, teaching, journalism, pure and applied research, and related fields.
We are especially pleased with the success of our alumni who have entered careers in national, state, and local government, the United Nations, politics, law, teaching, and related areas. They include Rhodes Scholars, Fulbright Scholars, as well as Pickering Fellows for careers in the U.S. State Department upon graduation from Whittier, as well as a number of students who have pursued Ph.D.'s in political science.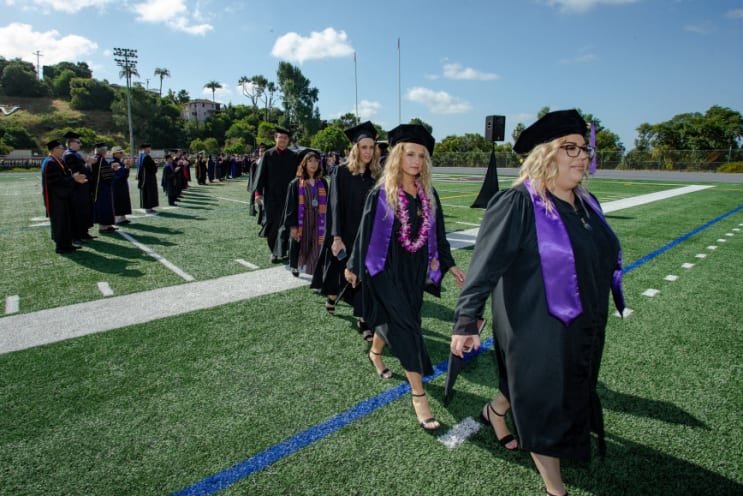 Majors & Minors in Political Science
Requirements for the Major in Political Science
To complete the major in Political Science, a student must complete a minimum of 36 credits, which include the following:
American Government and Politics, PLSC 110 (3 credits)
Comparative Politics, PLSC 140 (3 credits)
International Relations, PLSC 220 (3 credits)
Political Methodology, PLSC 280 (3 credits)
Normative Political Theory, PLSC 380 (3 credits)
One course in Public Administration (PLSC 260 or 360), and/or Public Law (PLSC 370, 372 or 376)
One January Session course or approved equivalent
One Capstone seminar
Two additional courses, one from the subfields of American/Public Administration/Public Law and one from International Relations/Comparative Politics.
International Relations Track
Students wishing to pursue an International Relations Track should complete the basic requirements for the Political Science major and the following courses in International Relations and Comparative Politics:
PLSC 228; 332; 333 (9 credits)
PLSC 330, 339, or 340 (3 credits)
Two courses in Comparative Politics from at least two regions (6 credits)
In addition, students pursuing this track should take at least two (2) years of a foreign language and other appropriate courses as recommended by the department. Students are also encouraged to participate in an overseas or off-campus program that is either language-based or has a political science or international relations component.
Requirements for the Minor in Political Science
To complete the minor in Political Science, a student must complete a minimum of 18 credits, including PLSC 100 or 110, selected in consultation with the department minor advisor to fulfill one of the following emphases:
General Emphasis: At least one course in four of the following subfields: American Politics; Public Administration and Law; International Relations; Comparative Politics; and Political Theory.
Subfield Emphasis: 12 credits taken in one or two related subfields (Comparative Politics and International Relations; American Politics and Public Administration or Law).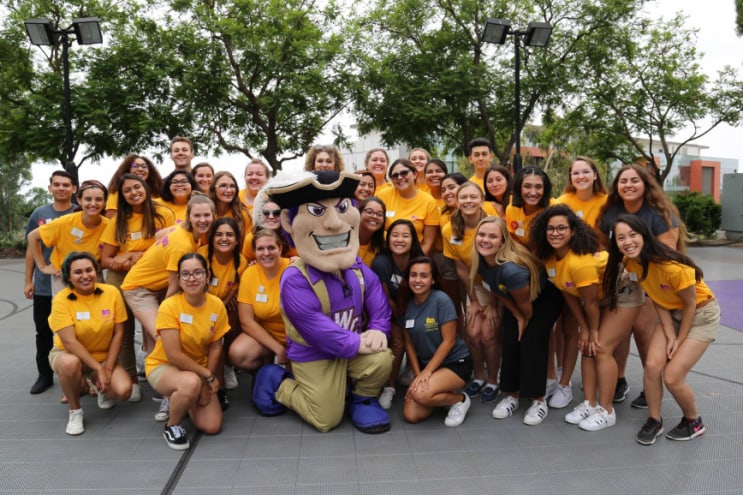 Discovery in Political Science
Political Science students have exciting and challenging opportunities to discover how the world works, before entering it as a professional after graduation.
Model United Nations
Kelcey Negus' passion for human rights and social justice made her feel like a perfect fit in Whittier's Model United Nations. Meeting with fellow Poets who shared her interests, Kelcey joined them for the five-day conference—held each April—in which hundreds of other students from around the country learn about the UN and its member nations.
Not only did Kelcey gain a deep appreciation for the intricate nature of international relations, negotiations, and diplomacy, Model UN also offered her great opportunities for career preparation. During her second and third year in Model UN, Kelcey led the conference as chairwoman. Her research and preparation for Model UN also prepared Kelcey for an internship at the United Nations Refugee Agency.
Over the last 20 years, Whittier has hosted the conference eight times and provides chairs for the main committees and background material for other delegates. The program includes approximately 35 to 40 members each year and is open to all majors.
"The mentorship I received and the incredible work I was able to witness has inspired me to continue down the path to a career in conflict prevention and resolution. Without Model UN, I would not be the person I am today." – Kelcey
Researching the U.S. Impact on Latin American Politics
Growing up in a politically polarized El Salvador, Roberto Bonilla was left with a lot of unanswered questions. But at Whittier College, the political science major could work on finding answers.
Roberto examined how the United States may have affected political ideology in his home country, which—intentionally or not—could have affected the outcomes of Salvadoran elections for almost two decades.
Roberto had the time and support to research the political history of his home country thanks to the funding of a Mellon Mays Undergraduate Fellowship, which provides students with funds to pursue academic projects.
When Bonilla learned that he'd been accepted, he said that he was "so excited" to have received "one of the best emails that I've ever had." Bonilla had transferred to Whittier, a decision that he credits as likely one of the best he's ever made.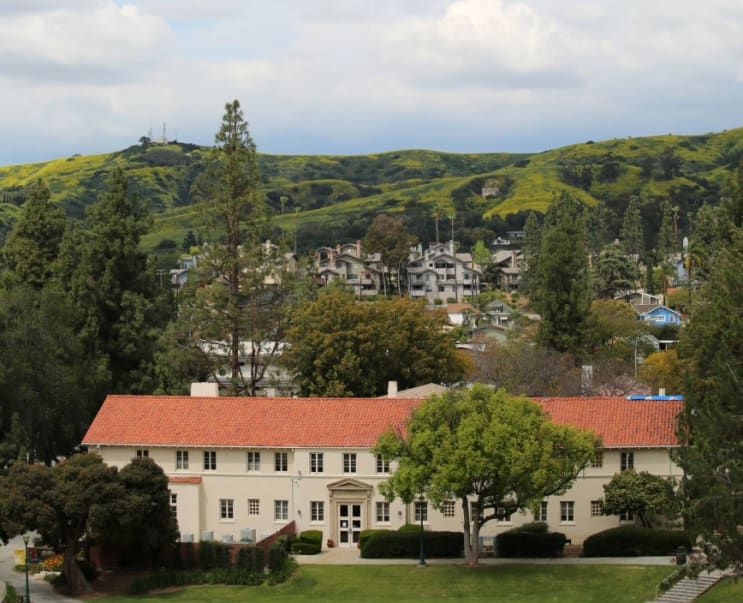 Hands-On Learning in Political Science
Political science majors have held a variety of internships, including with the U.S. State Department, the U.S. Department of Energy, the United Nations Office of the High Commissioner for Refugees (UNHCR), local government, political campaigns, and community organizations.
While there is no guarantee of an internship, the department works closely with students to find such opportunities and usually can provide academic credit for the internship.
Political science majors also volunteer for a number of community service projects including work for Habitat for Humanity and programs to help feed the homeless.
United Nations Internship
When Deyla Curtis spent the summer interning at the U.N. in Geneva, she got to see firsthand how that international body worked. It was an exciting capstone to her four years immersed in politics and humanitarian issues with Whittier College's Model U.N. chapter.
Arranged by Professor Mike McBride, students intern at the U.N., attending committee meetings and working on documents that impact people around the world.
Study Abroad
Travel throughout multiple countries, cultural exchange, foreign language immersion, unique academic adventures—all of these are hallmarks of the international study experience.
For the last 50 years, in keeping with its mission to prepare students for a global society and evolving workplace, Whittier College has sponsored study abroad opportunities, placing qualified students in locations throughout five continents (or at sea) for a semester, year, summer, or January or May Term of international, academic experience.
While abroad, Whittier students have also had opportunities to complete international internships, conduct and publish professional research, and been offered foreign graduate school and work opportunities.
Students of all disciplines can also participate in any of Whittier's faculty-led study abroad courses, which take place during the shorter JanTerm and MayTerm and can fulfill major, minor, and liberal education requirements. Learn more about Whittier's Featured Faculty-Led Programs.
Last updated Jan 2020
About the School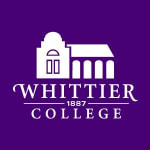 Our long academic tradition aims to foster in students an appreciation for the complexities of the modern world and workplace while never losing sight of the importance of social responsibility.
Our long academic tradition aims to foster in students an appreciation for the complexities of the modern world and workplace while never losing sight of the importance of social responsibility.
Read less