Read more about this program on the school's website
Program Description
Double Major with Communication!
The Department of Political Science at Bar-Ilan University is considered one of the best in Israel. It has acquired an international reputation in its field, due to its top-rated faculty, extensive courses, and the above-average academic level of its students and graduates.
The faculty includes world-leading researchers and experienced professors, some of whom prominent media figures, who have decided to contribute their knowledge and experience to cultivate and educate the future generation of the political community.
The Department operates several leading research institutes, among which are: The Center for Local Government – serving position holders in all branches of local government; the Begin-Sadat (BESA) Center for Strategic Studies – one of the most influential institutions in all matters regarding foreign affairs and national security; the Argov Center for the Study of Israel and the Jewish People; the Program for Conflict Management and Negotiations Studies, and more.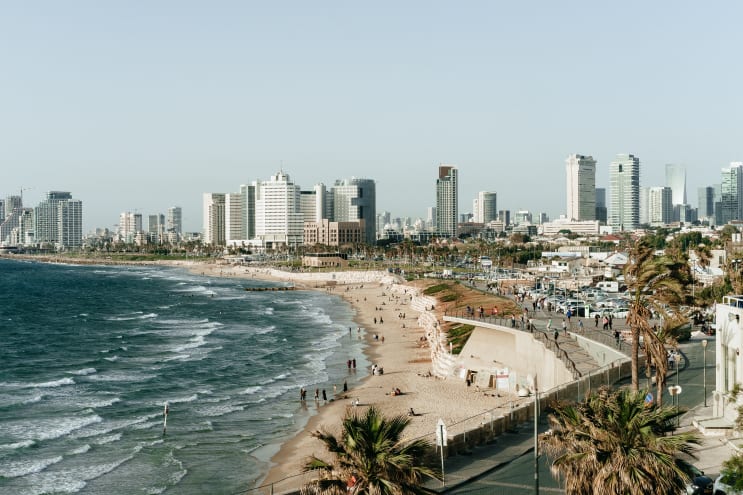 Adam Jang / Unsplash
Why Study Political Science?
If you are a news buff and the media news coverage is just not enough; if you find historical and political processes riveting; if you wish to understand how the different branches of government work; if you are dreaming of a career in politics or civic service; in short – if you want to know more about the systems affecting our lives, Political Science is the best choice for you!
An academic degree in Political Studies can become a launchpad to any number of careers in civic service or in the private sector. If you review the resumes of Members of Knesset, mayors, leading media figures, commentators, and political advisors, not to mention those of the diplomatic corps, you will discover that many of them have at least one degree in Political Studies.
The Jewish Connection
The Department of Political Studies at Bar-Ilan University puts particular emphasis on the political concept and organization in Judaism, examining political perceptions that evolved within the Jewish cognition and reviewing issues such as the idea of alliances in Jewish political traditions, Jewish government, the regard to law obedience to state laws and authority in conjunction with Halachic rulings.
Program Overview
Program Type: Major (26 Credits)
Program Length: 3 Years
Language of Instruction: English
Admission Requirements:

SAT: 1100
Psychometric: 550
3.5 High School GPA

Application Deadline: Rolling admissions
Yoav Aziz / Unsplash
How To Apply
1. Submit The Application
Log in to the BIUInternational Online Applicant Portal, and fill out your application form.
You are required to pay a non-refundable, ₪ 400 application fee each time you apply.
2. Send Transcripts & Diplomas
Applicants must send in official copies of their transcripts and their high school diploma/ matriculation certificate. Students in their final year of studies may send in a partial transcript, and be accepted pending receipt of their final transcript and diploma.
While the decision process may be expedited by uploading digital copies of the required documents in the Applicant Portal, original copies must be mailed to our office directly.
3. Send Test Scores
Scores from SAT, ACT, or Psychometric, are required for admission and must be sent directly from the testing agency. Students who have taken the same exam multiple times will have only their best scores considered.
4. Upload ID & Passport Photo
Applicants must upload or email a photocopy of the first page of their Passport or Teudat Zehut, and a recent, 2″x2″, passport-sized photo of themselves.
Supplementary Documentation
Depending on your academic history and status, you may be required to send in the following additional information.
TOEFL Scores
Students who studied in a non-English-speaking secondary school are required to score a 134 on the English section of the Psychometric or submit the equivalent TOEFL score.
College Transcripts
Applicants who have participated in a post-high school academic program (Yeshiva, Seminary, Gap Year, Mechina, College), should transmit a copy of these transcripts.
High School Enrollment
Applicants who are still enrolled in High School / Secondary School should have their school submit a letter certifying this fact.
Last updated Apr 2020
About the School
Bar-Ilan University, founded in 1955, was one of the first comprehensive research universities to be established in Israel. From 70 students to 17,000, its milestone achievements in the sciences and ... Read More
Bar-Ilan University, founded in 1955, was one of the first comprehensive research universities to be established in Israel. From 70 students to 17,000, its milestone achievements in the sciences and humanities have made an indelible imprint on the landscape of the nation. The university has 8 faculties: Jewish Studies, Medicine, Engineering, Law, Life Science, Exact Sciences, Social Sciences, and Humanities. These faculties are active partners in national science and technology initiatives.
Read less