Program Description
Our Media, Culture and Identity BA is particularly relevant if you are looking to kick-start your career in the creative industries.
Exploring current debates about culture, and considering how the media can bring about social, cultural and political change, this degree gives you a deeper insight into how people engage with different media forms such as TV, radio, print, digital communication, advertising and social media.
You will consider the relationship between media and society, drawing on other disciplines such as sociology, political science and cultural studies, and be introduced to key approaches to analysing the media-society relationship, while engaging critically and creatively with media and identity.
The course covers key developments in the media, looks at how media texts are produced, distributed, regulated and consumed, and explores the ways in which the media can influence society.
You'll look at how the media functions as an important part of any modern democracy, explore current debates around freedom of the press and consider how media-appointed critics have a role to play in helping shape public opinion.
Our London location means you can immerse yourself in the creative culture of the capital at festivals, studios, galleries and pop-up cinemas. All students also have the option to do a work placement in the creative industries. You could work in TV, film, online and print media, arts and campaigns, or at a museum, art gallery, theatre or community project. Recent students have worked at the BBC, MTV, Absolute Radio and Vogue.
Content
Year one
Gain an introduction to the key aspects of media and cultural studies theory, focusing on different concepts relating to the notion of cultural identity.
Gain an in-depth understanding of the development of the media and the role it plays in culture and society, examining topics such as mass communications, sociology, political science, media and cultural studies.
Year two
Explore how non-fiction media, such as news, documentary, lifestyle journalism and popular factual television, articulate and explore contemporary experiences of social change.
Choose to study global trends in television and the major themes and topics in popular culture.
Other optional modules include Radio and Podcasting, Race, Class and Intersectional Identities, and Journalism, Media and Politics.
Year three
Take up the opportunity to do a work placement and conduct a piece of research on a topic of interest for your dissertation.
Other topics final year students are currently studying include major 'media events' such as 9/11 and cult film and TV.
Modules
Here are some of the varied range of modules we currently offer:
Year 1
Core modules
Students must take the following modules:
Media and Society
From Mass Media to Multimedia
Formations of Identity
Media Moments
Digital Methods 1
Optional module
Online Video Production
Year 2
Core modules (40 credits)
Race, Class and Intersectional Identities
The F Word: Feminism and the Media
Optional subject-specific modules (40 credits)
Television Transformations
Work on Screen
Other optional modules (choose 40 credits)
Digital Cultures
Digital Methods 2
Approaches to Popular Film
Politics and the Media
Radio and Podcasting
Career Preparation
Year 3
Core module (40 credits)
Media Project
Optional subject-specific modules (40-60 credits)
Mediating the Self
The Media, the Critic and the Public Sphere
Media in the Mind
Other optional modules (20-40 credits)
Madness and Metaphor: Culture on the Edge
The Politics of Screens: Women-Practice-Representation
The Horror Genre and Society: Screening the Undead and Other Monsters
East and West: Terror, Power and New Journalism
Work Placement
Compulsory and Required modules
Compulsory and/or required modules may change when we review and update programmes. Above is a list of modules offered this academic year.
Optional modules
Optional modules, when offered as part of a programme, may vary from year to year and are subject to viability.
Career options
You will be well placed to move into a career in the media, research, advertising, public relations, or NGO and charity work. You could go on to work for a think tank, government department, or an arts, culture or social change organisation.
Our careers team is available to support you from the start of your studies until after you graduate. They will help you build your CV, prepare for interviews, and meet and learn from successful graduates working at the top of their careers. You'll also have opportunities to work with our partners across London and beyond, and to attend a Roehampton jobs fair where you can find out about graduate opportunities and meet employers.
Last updated Jan 2020
About the School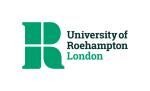 We change lives by helping our students to develop the confidence, knowledge and values they need for a successful and fulfilling life. We produce world-class research that helps us understand the wor ... Read More
We change lives by helping our students to develop the confidence, knowledge and values they need for a successful and fulfilling life. We produce world-class research that helps us understand the world and change it for the better.
Read less