Program Description
BA in Leisure Management
Do you want to pursue a career in events, tourism, sports or leisure?

ZIBAT Campus Roskilde (Business & IT) offers you a bachelor programme in Leisure Management.

The Bachelor of Leisure Management is a unique programme aimed at the event, tourism, sports and hospitality sectors. The programme opens a door to an exciting world and you will experience a study environment focused on your needs. Included in your 3½-year bachelor-degree will be a 6-month internship.

Generalist or specialist?
The Bachelor programme in Leisure Management gives you the option of either a broad study of the various kinds of leisure business or specialisation in a particular area of the leisure industry.

In the course of the programme, you can choose between the following specialisations:
Leisure Management (generalist)
Tourism Management
Sports Management
Event Management
You achieve a particular specialisation through your electives, your choice of company for the internship, and your choice of subject for your final bachelor thesis. You make these choices about halfway through the programme, which gives you ample opportunity to get to know the programme and the different subject areas, before you choose your specialisation.
Leisure Economy
We live in a world in which spare time is more than just time off. Increasingly, we want enjoyment and adventure instead of just relaxing and "time off". Adding value to goods by means of dreams, promises and positive associations has become essential to the success of a product. As a result, the leisure economy is growing more than any other sector in the world. And the need for competent managers and staff members is going only one way – and that is up!
The Leisure Industry
There is an increasing demand for quality leisure activities in the shape of holidays, sports events, concerts, theatre and opera performances, art exhibitions, amusement parks and shopping. The ultimate success of a product or service is determined by the amount of excitement and enjoyment associated with its use or consumption. The need for competent employers and employees is urgent.
The Programme - Upon Graduation
The Bachelor of Leisure Management is a theoretical and practical degree programme. Its purpose is to enable students to obtain a theoretical and practical basis for carrying out various business jobs in the leisure industry at both national and international levels.The purpose of the course is to educate bachelors in Leisure Management who can carry out duties related to events, tourism, sports or hospitality in the marketplace, independently and professionally – with focus on small and medium-sized businesses and especially in the field of international business-to-business sales.The programme aims at ensuring graduates direct entry into professional Bachelor of Leisure Management life in jobs such as Project Manager, Event Organiser, Event Coordinator, Sports and Leisure Manager, as well as more traditional jobs in the field of leisure, events, sports, hospitality entertainment, etc.The Bachelor of Leisure Management provides its graduates with an understanding of the special aspects of the leisure industry and the skills to manage tasks in marketing, management, and economics in the leisure industry. Throughout the programme, we emphasise the importance of combining theoretical and practical skills.
What is special about this programme?
The business of the leisure industry in an integrated degree programme with a practical/theoretical approach.
The accomplishment of projects related to marketing and economics in the leisure field. You will learn theory while testing it in practice during the 6th semester. You will be assigned to one or more business establishments during your studies.
The experience of an intimate study environment where students work closely together, and with a staff that is always there for you.
English as the language of communication from day one, providing an international study environment.
Problem-solving will be your speciality, based on solid academic, practical and linguistic experience. You will be an asset in tomorrow's labour market.
You will be in a study environment that encompasses diversity, clarity, energy and intimacy all at the same time.
There will be lots of opportunities to meet students doing other degrees through social activities and inter-disciplinary education.
Programme information
During the programme, you will learn to develop and launch activity projects. You will gain both practical and theoretical insights into the various aspects of the leisure industry, as well as skills in marketing, management and economics.Early in the course of the programme, you will be connected with one or more enterprises. In the sixth semester, you will then enter an internship for half a year.The programme is completed with a bachelor thesis project. The project involves a major written assignment, which you must present orally.Teaching switches between lectures and project group work and we include a broad variety of different teaching activities, such as event-planning, real-life projects and collaboration with companies and organisations in the leisure industry.
The internship period
The company internship (normally unpaid) is comparable with a full-time job with the same requirements with regard to working hours, contribution, commitment and flexibility, which the graduate would expect to find in his/her first job.The aims and the objectives of the internship will be decided by the student and two supervisors (one from Campus Roskilde and one from the company).The internship period concludes with an assessment based on a written report drawn up by the student and an evaluation carried out by the company.
Last updated January 2018
About the School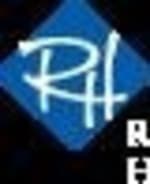 Roskilde Business College is among the oldest business colleges in Denmark. Founded in 1869, the college has been an important part of the educational sector in Roskilde for more than a century. The C ... Read More
Roskilde Business College is among the oldest business colleges in Denmark. Founded in 1869, the college has been an important part of the educational sector in Roskilde for more than a century. The College is located in the city of Roskilde, which is only 20 minutes by train from Copenhagen. Roskilde Business College offers education for young people and adults in a modern study environment with stimulating academic learning, combined with elements of general education and social competence, and forward-looking teaching methods. Development and QualityCampus Roskilde (Business & IT) has a long and proud tradition that combines excellence with a dynamic and innovative culture. Our aim is to be among the best educational institutions in our region when it comes to education and training. In accordance with Danish regulation, we have implemented a quality concept and policy where we both survey among our staff as well as students. The overall aim is to have a solid basis for developing the yearly action plan aimed at meeting our users even better. You can learn more about our quality concept here. Student Surveys Campus Roskilde (Business & IT) conducts an annual opinion survey among students in all our Programmes. Among others, the survey enables the college to improve both teaching and college environment. Benchmark SurveysA similar survey is conducted simultaneously at all business colleges in Denmark. This way the colleges are able to compare results and learn from those colleges which do particularly well in certain areas. This survey is named the benchmark survey.
Read less