Program Description
Would you like to know how tourism can contribute to the sustainable development of a destination? Curious how you can enhance the visitor experience in an attraction park? Then Tourism Management might be for you!
Tourism and recreation businesses face the challenge of maintaining their position in the fast-paced world of e-business. It requires traditional companies to develop new products and alternative customer approaches. This is what you will learn during your degree programme Tourism Management at Breda University of Applied Sciences.
Study overview
The Tourism Management programme trains you to become a professional manager in the tourism and recreation industry. During the programme, you will work on problems from practice, linked to basic courses such as online and offline marketing, e-business, financial management, and consumer behaviour. In the study programme, theory and practice are carefully integrated. You will work in project groups together with fellow students. In addition, the courses, skills training programmes, guest lectures, company visits, study trips and work placements will help you develop the competencies you need as a qualified professional.
Year 1
The first year will centre around three themes: the travel industry, the recreation sector, and tourism destinations. The year is constructed of twelve modules which make up the core of the study programme. Several city and company visits will be part of the course modules. You will also go on a study trip. In addition, you will take English and one other modern language course. The options are French, German, Spanish, Italian and Chinese. Foreign students are advised to attend Dutch classes. Depending on your prior knowledge and the number of participants, you can enter the programme at different levels.
Year 2
The second year is constructed of 12 course modules: six general modules and six course modules which relate specifically to the specialisation area (track) you have chosen to explore. For instance, the general modules are Change Management, Smart Organisation and Online Marketing & Communication 2.
You also choose one of the four tracks according to your interest: Travel Industry, Recreation & Hospitality, Tourism Destinations, Attractions & Theme Parks Management.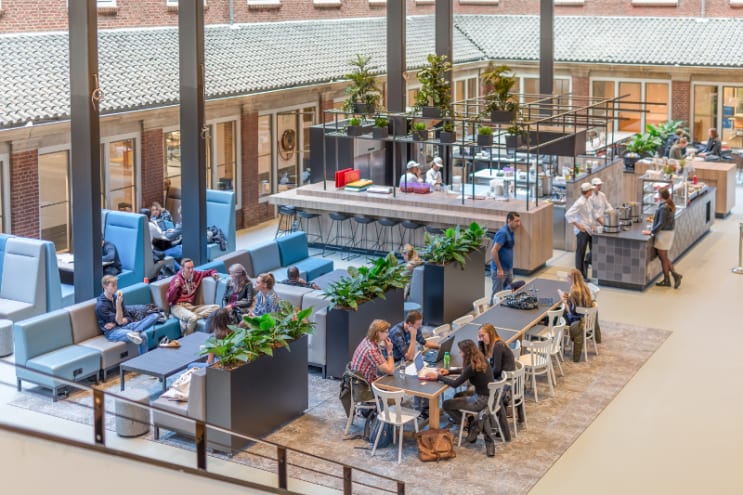 Year 3
In your third year of study, you will explore the subject matter in more depth. To do so, you will choose one of the following specialisations of study:
Tourism Business focusses on revenue management, sales, and entrepreneurship.
Tourist Experience focusses on behaviour, creativity, judgement of character, inspiration, and entertainment.
Tourism Design & Development focuses on analysis, policy, networking, and dynamic context.
E-Tourism focusses on online tools, online revenue models, online customer profiles and analytics.
In addition, half of the third year consists of a 20-week work placement. The programme boasts an extensive international network, which means that there are many options in terms of placement positions. You can make use of this network or set out to look for a suitable placement position yourself.
Year 4
In the fourth year of your studies, you will opt for a minor in order to either broaden or deepen your knowledge. The minor is followed by a graduation track during which you will write a thesis. Alternative options are completing a one-year track in student training company Newways, YTP@Work (Information in Dutch). You will work for the training company three days a week, and work on your graduation assignment two days a week. An additional advantage is that you will acquire many industry contacts.
At Newways you have the opportunity to spend your entire fourth year organising and executing study trips, events, and conferences, for internal as well as external clients. At Young Tourism Professionals @ Work (YTP@Work), you work on industry assignments that vary from customer journey research and consultancy to creating, improving and/or analysing online marketing and communication strategies.
Pre-Master's
If your academic results are high enough, you will be offered the opportunity of attending the pre-master's programme Strategic Business Management and Marketing. This degree will give you access to several universities where you can subsequently earn your Master of Science (MSc) degree within one year's time.
Study load
The average study load for this programme amounts approximately 40 hours a week, during 42 weeks. How many hours a week you actually spend studying depends greatly on the person and differs per week. The last weeks of a block and the exam weeks are relatively busy.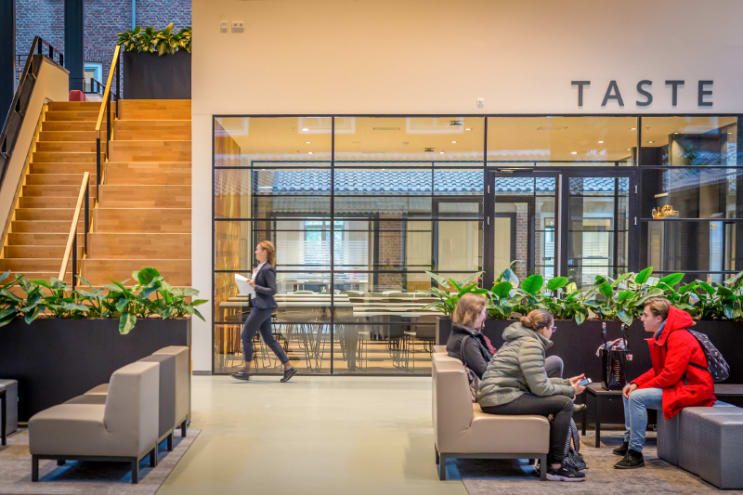 Admission requirements
For this programme, the admission requirements are:
An equivalent of the Dutch diplomas of higher general secondary education (havo) or pre-university level (vwo) is generally required to enrol on a study programme at Breda University of Applied Sciences.
Please, find your level of education in the list of Non-Dutch diplomas compared with the Dutch educational system.
After having received your application, we will inform you if you meet the educational requirements. If there is any doubt, we will have your diploma evaluated by Nuffic (the Netherlands Organization for International Cooperation in Higher Education) for advice.
Test of English as a foreign language
You will also be required to demonstrate sufficient results of one of these tests:
CAE (Cambridge Advanced Certificate) or CPE (Certificate of Proficiency in English)
IELTS test (minimum overall band score of 6.0, and minimum subscore of 6.0 for speaking)
TOEFL test (minimum score of 80 internet-based, and minimum subscore of 20 for speaking)
Exemptions from taking the English test
You do not need to submit English language test results to be allowed to attend an English-language programme if:
you are a Dutch havo or vwo graduate
the language of instruction of the secondary school or university you attended or are attending is English in a native English-speaking country (i.e. one of the following countries: Australia, Canada (Quebec excluded), Ireland, New Zealand, the United Kingdom or the United States of America)
you have obtained a diploma that is included in the list of diplomas compiled by Nuffic and one of your exam subjects was English.
3-year track
If your secondary school diploma is comparable to the Dutch vwo-diploma, you may be eligible for admission into the three-year track.
After your bachelor
The range of jobs within the field of tourism is as varied as the tourism destinations that you can think of.
Last updated Dec 2018
About the School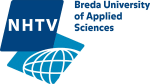 Breda University of Applied Sciences is a medium-sized, government-funded higher education institute. More than 7,000 Dutch and international students from some 100 countries are studying at our insti ... Read More
Breda University of Applied Sciences is a medium-sized, government-funded higher education institute. More than 7,000 Dutch and international students from some 100 countries are studying at our institute.
Read less