Program Description
The degree in International Relations offers an innovative approach: students may achieve a specialization in Diplomacy and Area Studies or develop skills in another scientific field.
Thus, students may obtain one of the possible minors in Economics, Management, Law and Tourism. Alternatively, if their selection focuses on IR disciplines, they conclude the specialization in Diplomacy and Area Studies.
In addition to this disciplinary cooperation, the common core includes several disciplines from the scientific field of International Relations, taught by a highly qualified, young and dynamic academic staff.
The international mobility of students, particularly in the context of the Erasmus program, is encouraged in view of its relevance to the future internationalists. Several workshops and other training opportunities are regularly organized with a view to enriching the CV of IR graduates from U.P.T. Of these events, it is possible to highlight the organization of cultural weeks which include close contact with career diplomats and UN simulations - to name a few.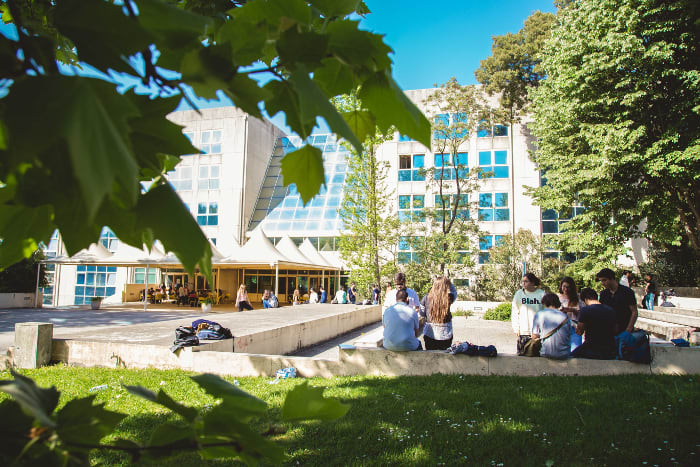 Objectives and Programme Content
With the BA in IR, students will acquire and develop knowledge and skills correspondent to level 6 from the European Qualifications Framework and Life Long Learning. Those will allow them to:
Master the implementation of IR specific methods and techniques;
Understand, describe and critically assess the contemporary regional and international political, economic and sociocultural dynamics;
Analyse international events in the light of IR theoretical and conceptual frameworks;
Develop intercultural dialogue competences, negotiation techniques and diplomatic practice;
Critically and comparatively assess foreign policies and to know the structures and functioning of international organizations;
Match IR knowledge with other scientific domains, including Law, Economics, Management and Tourism, strengthening their transversal skills and valuing their profile for international professional contexts.
Why choose this course
In an increasingly globalized world, the contemporary international labor market requires specific expertise, valuing at the same time the flexibility and diversity of skills that make internationalists particularly suitable to enrich the organization where they enter and their international projection.
The degree in IR at U.P.T. has considered this context and, through its structure, academic staff and complementary activities, it prepares internationalists who achieve the labor market with a set of skills that make their profile more attractive for employers.
A minor in Economics or Management can more easily join the staff of a multinational company, while a minor in Law enables for a more specialized work at an international organization or state agencies. Alternatively, the option for the minor in Tourism combines expertise in this field with an important international dimension to those who are interested in this economic activity in constant growth and consolidation worldwide.
The variety of this training will also help those who are interested in pursuing their academic and professional career in the diplomatic area. The internationalist knows the political, social, economic and cultural realities of various regions of the world. This sensitivity is crucial for anyone who seeks to promote the negotiation and interaction between different cultures.
In addition, partnerships with external entities and the organization of events, workshops and other additional training opportunities will enrich the profile of our graduates, who will be especially able to integrate the international labor market.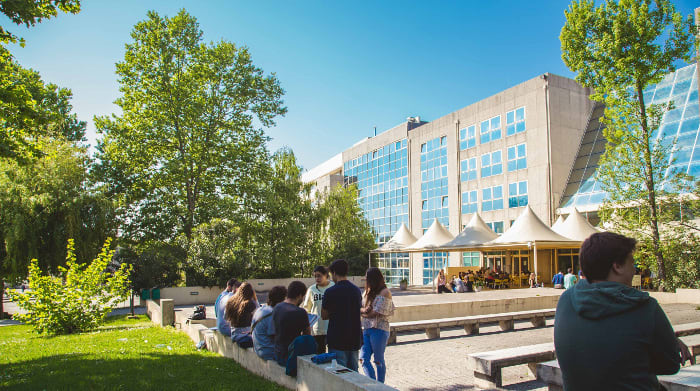 Career prospects
Employment Prospects:
Diplomatic career
International Organisations (incl. European institutions)
Multinational enterprises
Public Administration
Media
Research
Consultancy
Banking sector
Customs Agents
Foreigners and Borders Service Inspector
Research
Research is developed within the scope of IJP - Portucalense Institute for Legal Research - the research center of the Law Department.
IJP is officially approved by FCT and the European Foundation for Science (ESF), being considered a vital element of the economic and cultural development of the city of Porto.
IJP favors an integrated and empirical approach to scientific research in several scientific domains, including Law, International Relations and Economics, with an international and multidisciplinary team.
Admission requirements
High school or Bachelor level degree
Minimum English Proficiency level according to the Common European Framework of Reference for Languages: B2 – Independent - Vantage or upper intermediate
Evaluation of the CV
An interview (live or Skype)
Postgraduate Options
MPhil in Law.
MPhil in European and Comparative Law.
MPhil in Management.
MPhil in Tourism and Hospitality
Last updated Mar 2020
About the School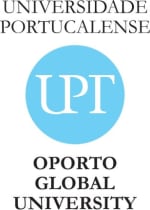 UPT – Oporto Global University, is a private higher education institution, ISO 9001 certified, recognized by the Portuguese Government and the Portuguese Agency for Assessment and Accreditation of Hig ... Read More
UPT – Oporto Global University, is a private higher education institution, ISO 9001 certified, recognized by the Portuguese Government and the Portuguese Agency for Assessment and Accreditation of Higher Education - A3ES. UPT's Research unit, IJP, is certified by the Portuguese funding agency for research, FCT.
Read less