Read more about this program on the institution's website
Program Description
Our Bachelor's degree in International Relations offers students the opportunity to develop specialized knowledge in international politics, security studies, EU politics, ethnic conflict, global justice, and human rights. It enables them to understand and analyze complex political and social dynamics that go beyond state borders and cultural boundaries. The structure of the program offers the opportunity for students – following introductory courses in the first year – to choose from a wide range of elective seminars.
Strength of program
In addition to giving students grounding in history and theory, the BA in International Studies teaches future graduates about international politics, the European Union and equips them with practical knowledge that can be used in almost all countries around the world.
The knowledge acquired during the undergraduate courses lays the foundation for the MA in International Studies and other postgraduate qualifications in social sciences. Applicants will ideally be interested in social sciences and in the links between different countries, peoples, and institutions and be keen to use their language skills.
We encourage our students to work independently and to solve tasks in teams. We rely on modern methodologies – including simulations – and we believe that adaptability and self-reflexivity are crucial in today's fast-changing world. Our aim is to give our students skills that they can be readily used wherever they seek employment after graduation.
Career opportunities
The Department offers courses in international studies with a special focus on the European Union and Central Europe. During the three years of studies, we equip our students with the necessary theoretical and historical basics to understand the processes of global development. The skills our students acquire enable them to handle challenges in an increasingly globalized world both at private and public institutions. Our graduates may seek employment at financial and commercial institutions, in the public sector, in state and municipal administration, and also in the non-profit and non-governmental sector.
The undergraduate program enables students to apply for a master's degree in International Relations or in any other area of social sciences.
Job examples
Foreign Policy Analyst
Lobbyist
Project coordinator (public/private/non-profit)
Political Advisor
A variety of administrative jobs in the state bureaucracy and at private enterprises
Admission requirements
Entry requirements
Certificate of Secondary Education
Language requirements
Advanced English language knowledge is required. Language knowledge is assessed and evaluated during the interview. (No official language certificate is required for the program, it is only a recommendation.)
Documents to submit with the application
Application form
Record of the final two years in secondary school
Secondary school certificate
Copy of the main pages of the passport (needs to be valid)
Copy of application fee transfer
Application procedure
The application starts on the online application system. Students need to register in the system, fill in the online application form, upload the required documents and follow the instructions during the application process.
Last updated Oct 2020
About the School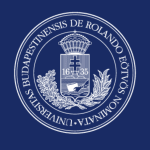 Eötvös Loránd University (ELTE) - in terms of student and staff number, quality of education and research, and its international relations - is a prestigious institution of public higher education in ... Read More
Eötvös Loránd University (ELTE) - in terms of student and staff number, quality of education and research, and its international relations - is a prestigious institution of public higher education in Hungary, operating continuously since its inception in 1635. As a top-ranked research university in Hungary, it is the most popular higher education institution among applicants as well as alma mater of five Nobel laureates and leading figures in technology, public policy, and culture in Hungary.
Read less