BA in International Management
Home ›
BA ›
BA in International Management
Program Description
If you are looking for a fully accredited business degree that integrates high academic standards with international experience, then we have a program designed specifically to meet your needs. Our International Management BA program meets the demands of students who are seeking a global perspective on a management career.
You'll learn how to do business as a global player and gain valuable leadership skills and intercultural awareness combined with a full spectrum of strategic management, marketing, finance, and other relevant skills.
We offer not only one of the first international management programs in Germany to be taught 100% in English, but we also top the list of CHE employability ratings for bachelor degrees in business. Our goal is to train you to fill the growing demand for multilingual, multicultural managers, who can lead dynamic companies across cultures and borders.

Career Prospects
Employers value our graduates due to their broad-based managerial education, practical skillset and international experience. Our students are well prepared to tackle the global challenges of today's agile business environment at management positions in various functions and across all industries.

Examples of typical career profiles are:
Management and Strategy Consultants
Marketing Managers and Consultants
Financial Managers and Analysts
Human Resources Managers and Specialists
Accountants, Auditors, and Controllers
Economists
Operations and Logistics Managers
Project Managers

Employability
Students who completed the International Management program got positions in a range of functions across various industries in organisations such as:
Accenture, Adidas, Audi, Bearing Point, BMW Group, Commerzbank, Daimler, DBB Tribal Group, Deloitte, Deutsche Bank, Ernst & Young, Google, IBM, JPMorgan Chase, Krones AG, Morningstar, O2 Telefónica, Rödl & Partner, Procter & Gamble, Robert Bosch Group, SAP, SIEMENS, Tesla Motors, UBS, UniCredit.

Double Degree
Option for a double degree with a choice of universities around the world.

Course Content
The International Management Bachelor Program elaborates business competencies and managerial education to an international level over seven semesters. Students do not only acquire rigorous business knowledge and learn contemporary theories but also hone their practical skill sets through individual and team-based case studies and projects.
We also teach classes in communications and presentation techniques as we believe they are key to successfully cope with the fast-paced corporate world. During the course of study, English is the primary language used in the classroom and workplace. In addition, students are required to study one or more additional foreign languages (French, Spanish, Chinese, etc.) in each of the first three semesters.
Studying abroad further enriches our student's academic horizons and prepares them for international deployments in their future careers. The internship semester puts learning outcomes to practical use and is a great opportunity for students to have a first hands-on and build a professional network. Further, we offer various Career Tracks (see Program Highlights) for students who wish to specialise and deepen their knowledge in a particular field. Last but not least current students and graduates can rely on a strong alumni base with top professionals in a wide range of functions and industries.
All this enables our students to develop a truly unique and individual profile which is highly valued by employers and graduate schools.

Semesters 1 and 2
In the first year, particular emphasis is placed on teamwork, presentation skills, information technology, business methods, and foreign language acquisition. The first two semesters also cover the functional areas of business (economics, logistics, marketing, accounting, etc.). All courses are taught and examined completely in English with the exception of the foreign-language electives. International students are also required to take German language courses that span both semesters.

Semester 3
The third semester is almost exclusively designed to cover the international aspects of the functional areas of business: accounting, economics, finance, business law, and marketing. Information technology skills and foreign language acquisition are further emphasized. All of the courses are taught and examined in English with the exception of the foreign language elective. International students are required to take a German language course.

Semester 4 and 5
In the fourth or fifth semester, the students work as interns either abroad or in an international function at a German company of their choice. In addition to gaining business and foreign language skills, the internship helps the students with their career plans. They get the first-hand experience in a company and industry where they may wish to work later. Our graduates are often employed at the same organisations where they have done their internships. Also in the fourth or fifth semester, students have the opportunity to widen their academic horizon at a foreign university. In addition to European universities, Deggendorf has partnership programmes with universities all around the globe including Hong Kong, Buenos Aires and San Diego. This semester is designed to broaden the students' management perspective in their field of interest and improve their understanding of foreign systems and cultures.

Semester 6 and 7
In the final semesters, students take capstone seminars and case-study courses in the areas of international management, finance, economics and managing across cultures. They also make their first contributions to the scientific world by conducting independent research and study that culminates in a Bachelor Thesis.

Admission requirements
Admissions restricted, for details please see our dedicated applications section.

Background knowledge
Business knowledge is advantageous.

Course language
English
Participants study at least one foreign language such as Spanish, Italian, French or Chinese (or Business German for international students) for a minimum of three semesters.
Last updated Dec 2019
About the School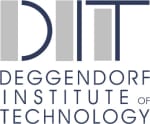 We strive for academic excellence and indeed rank among the best universities of applied sciences in Germany. Founded in 1994, we are a modern, multi-award-winning and excellently equipped university ... Read More
We strive for academic excellence and indeed rank among the best universities of applied sciences in Germany. Founded in 1994, we are a modern, multi-award-winning and excellently equipped university offering undergraduate and postgraduate degree courses designed around the demands of national and global business and commerce.
Read less