BA in International Hotel Management
Home ›
BA ›
BA in International Hotel Management
Program Description
BA in International Hotel Management
International perspectives and a successful future ahead: Graduates of the programme "International Hotel Management" can benefit from global careers and a huge range of job possiblities.
To prepare students for these challenges SRH Dresden School of Management offers the bachelor programme International Hotel Management at the campus in Dresden.
The 3.5 year programme includes 12 months of practical training at different international locations. Graduates are provided with profound business and industry-related knowledge, personal and management skills as well as practical experience in both operations and management. This unique approach prepares students for a successful career start in the global hospitaliy and hotel industry.

Requirements
A-levels or equivalent higher education/university entrance qualification
Curriculum
The programme "International Hotel Management" takes 7 Semesters (3.5 years) to complete. Each semester is divided into modules that focus on knowledge (basic, advanced, extension), methods and practice.

First Semester - Introduction
Introduction to business administration and industry specifications; acquisition of principles of academic and research methods, development of personal skills and foreign language expertise:
Introduction to Business Administration
Introduction to International Hotel Management
Self-Management, Self-Presentation, Communication Skills
Introduction to Business English
Introduction to Research Methods
Optional: Foreign Languages
Second Semester - Implementation
Deepening of business fundamentals; development of personal skills that are later applied and transferred into real business situations:
Macro and Micro Economics
Introduction to Law
Managerial Accounting
Languages II
Food and Beverage Management I
Internship I (6 weeks)
Third Semester - Preparation for "Going International"
Preparation for the 4th semester international internship:
Managerial Accounting
International Marketing
Intercultural communication
Law II (International Law)
Languages III
Information management
Fourth Semester - Implementation "Being International"
Gain intercultural experience in a job-specific context; application of academic knowledge and practical training, development of language skills:
Internship (international) - 6 months
Fifth Semester - reflection "Running a hotel"
Courses are focused on a variety of value-creating subjects in hospitality management:
Investment / Finance
Sales & Distribution Management
Moderation and Conflict Management
Languages IV
Food and Beverage Management II
Rooms Division Management
Sixth Semester - specialization "Hotel as a project"
Courses concentrate on advanced management skills, application of strategic and project management skills, practical projects like hotel development project and projects in event management:
Strategic Management
Human Resource Management
Destination and Tourism Marketing
Quality and Process Management
Event Management
Hotel development / Project Management
Seventh Semester - Bachelor Thesis
According to your own interests: Research project in hotel management and your Bachelor's thesis; preparing you for the start of your professional career:
Internship (4 months)
Bachelor Thesis

Prospects
Graduates of our programme are able to work worldwide - in various positions in the hotel and hospitality industry. Opportunities are numerous. You can work in marketing, human resources, managerial accounting, revenue management, room-division management and other areas of hotel management.
Hotels, hotel chains as well as hospitality-related companies like event agencies, health and spa facilities and companies with a strong focus on customer service are just some of the potential employers.
With the international accredited FIBAA Bachelor's degree you are also qualified for further education at the Master's level.

Course guidance
Please contact us to arrange an appointment if you would like to find out more. We would be happy to discuss our course structure and content in detail with you.

Application
You can apply using the convenient Online Application Form. Please include your curriculum vitae, your most recent school certificates and proofs of placements and/or work experience.
Last updated Nov 2020
About the School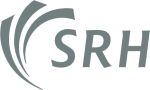 SRH Hochschule Berlin- being as international as its location - is state-approved and accredited by the scientific advisory council. You will study in the center of Berlin, at the Ernst-Reuter-Platz n ... Read More
SRH Hochschule Berlin- being as international as its location - is state-approved and accredited by the scientific advisory council. You will study in the center of Berlin, at the Ernst-Reuter-Platz named after the first governing mayor of Berlin.
Read less