BA in Hotel, Restaurant and Institutional Management
Home ›
BA ›
BA in Hotel, Restaurant and Institutional Management
Program Description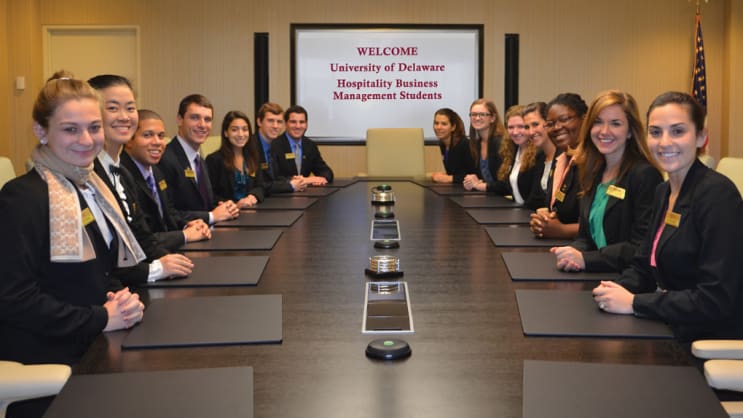 BECOME A HOSPITALITY LEADER IN YOUR COMMUNITY AND BEYOND
As a hotel, restaurant and institutional management (H.R.I.M.) student, you'll enter an industry where opportunities abound. The hospitality industry is one of the world's largest employers, offering outstanding employment options around the globe, whether you're interested in hotel, food service or other hospitality operations.
AREAS OF STUDY
Hospitality
Business
Food & Beverage
Marketing
Finance
Accounting
CAREER OPTIONS
Hotel General Manager
Sales & Marketing Manager
Event & Meeting Planner
Food & Beverage Manager
Restaurateur
Country Club Manager
Wedding Planner
What's special about this program?
Consistently recognized as one of the nation's top 10 hospitality programs, the Lerner College's H.R.I.M. major provides specialized hospitality industry courses and a business-based curriculum that will help you to succeed. H.R.I.M. at the Lerner College offers some of the best hospitality learning facilities in the world. Our two on-campus learning labs include Vita Nova, a student-run gourmet restaurant, and the Courtyard by Marriott's Lodging Module. In these labs, you'll gain hands-on, real-world experience in the hospitality industry. Throughout these learning experiences, Lerner College H.R.I.M. faculty will offer you support, guidance and the expertise gained through industry management experience and academic study. In fact, four Lerner College H.R.I.M. faculty members are ranked in the top 20 hospitality faculty in the world.
Get involved
Vita Nova Marriott Courtyard at U.D. Hospitality Club National Society of Minorities in Hospitality American Hotel and Lodging Association Humanitarian Hospitality Society Bakers Dozen Eta Sigma Delta Club Managers Association of America (C.M.A.A.) Hospitality Sales and Marketing Association International (H.S.M.A.I.) Blue Hen Investment Club Lerner College Trading Center Women in Business Minority Business Student Association Alpha Kappa Psi Business Fraternity Lerner Student Advisory Board Delta Sigma Pi Business Fraternity
SAMPLE CURRICULUM
Freshman
BUAD110 Basics of Business
ECON101 Introduction to Microeconomics
ECON103 Introduction to Macroeconomics
ENGL110 Critical Reading and Writing
HRIM180 Introduction to Hospitality
HRIM187 Intro. To Hosp. Info. Mgt.
HRIM201 Food Principles
HRIM211 Food Principles Lab
MATH114/115 College Mathematics and Statistics (MATH221/241)
History & Cultural Change Breadth
Foreign Language Course
Sophomore
ACCT207 Accounting I
BUAD301 Introduction to Marketing
COMM212 Oral Comm. in Business or
HRIM230 Exec. Presentations
HRIM321 Qty. Food Service Mgt.
HRIM325 Qty. Food Service Mgt. Lab
NTDT200 Meteorology and Climatology Elective Course
STAT200 Basic Stat. Prin. or
MATH201 Intro. to Stat. Methods Creative Arts & Humanities Breadth
Elective Courses
Junior
BUAD309 Organizational Behavior
FINC311 Principles of Finance
HRIM327 Property Engineering
HRIM380 Mgt. of Lodging Operations
HRIM382 Managerial Acct. & Finance
HRIM480 Hum. Res. Mgt. in the Hosp. Ind.
HRIM481 Marketing in the Hosp. Ind
HRIM488 Lodging Mgt. Practicum
LODGING MODULE (courses must be taken together)
Elective Courses
Senior
ENGL312 Written Comm. In Business
HRIM381 Mgt. of Food & Bev. Ops.
HRIM418 Beverage Management
HRIM450 Managing Hosp. Info. Systems
HRIM482 Law of Innkeeping
HRIM489 Food Service Mgt. Practicum
Elective Courses
Last updated Apr 2018
About the School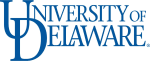 From its roots as a private academy in 1743, the institution today is a research-intensive, technologically advanced university with global impact. Come join us. Our Story Our alumni tell our sto ... Read More
From its roots as a private academy in 1743, the institution today is a research-intensive, technologically advanced university with global impact. Come join us. Our Story Our alumni tell our story of achievement -- from the first class that included three signers of the Declaration of Independence and a signer of the Constitution to a Nobel Prize-winning scientist, a Tony Award-winning choreographer and the current vice president of the United States. Our distinguished faculty includes internationally known authors, scientists and artists. State-of-the-art facilities support UD's academic, research and service activities.
Read less