BA in Graphic Design and Art Direction
Home ›
BA ›
BA in Graphic Design and Art Direction
Program Description
The BA in Graphic Design and Art Direction leads students into the varied world of communication that has been increasingly expanding with the spreading of new media and directs students towards three main professional areas: Brand Design, Creative Direction, and Visual Design. The program integrates academic approach and techniques and visual languages' experimentation: digital publishing (e-book, smartphone, and web), viral video distribution on social networks and animated illustration. It focuses on the crucial elements of graphic design (typography, page layout, infographics, packaging) and constant update of computer graphic programs (motion graphics and 3D design). The strength of our teaching methods lies in the Creative Laboratory: a place for research both for individual and group projects, where students, supported by industry experts and professionals, work on live briefs developing complete and mature projects in several communication sectors. In summary, interdisciplinarity, technical expertise, creative qualities, analytical skills, and methods are the main qualities of our students that help them to perceive trends and to respond to new market demands.
During the BA, students will be provided with opportunities to:
Explore multidisciplinary approaches.
Conduct research, define strategies and innovate.
Experiment real brief with leading international partners.
The BA in Graphic Design and Art Direction program is recognized by the Italian Ministry of Education, Universities, and Research (MIUR) as a Bachelor of Arts Degree (180 CFA).
Specializations
Brand Design
Creative Direction
Visual Design
First Year
Among the subjects:
History of Modern Art, Project Methodology, Project Culture, Graphic Design, Art Direction I, Computer Graphic
Second Year
Among the subjects:
Editorial Design, Audiovisual Languages and Techniques, Digital Technologies and Applications, Theory and Methodology of Mass Media, Multimedia Design I, Art Direction II, Communication Methodology and Techniques, Art Editorial, Multimedia Languages I, Illustration
Third Year
Among the subjects:
Project Methodology of Visual Communication, Multimedia Design II, Sociology of Culture, Introduction to Cultural Marketing, Multimedia Languages II, Phenomenology of Image, Aesthetics of New Media, History of Cinema and Video
Study Abroad Opportunities
Through exchange programs, NABA's International Office encourages and supports students wishing to study abroad.
The office promotes educational experiences at numerous prestigious international partner universities worldwide. Thanks to this vast international network, students at NABA are able to spend periods of study abroad, enriching their educational curriculum and laying the groundwork for increasingly international future careers.
International study opportunities are mainly provided as part of the Erasmus+ project promoted by the European Commission, the International Exchange Program for destinations outside of Europe, the Semester Abroad Program at the Galileo Global Education and short summer courses.
NABA counts more than 50 cooperation agreements with European academies and universities through the Erasmus+ Programme; the Academy also counts more than 20 international cooperation agreements with several universities outside Europe.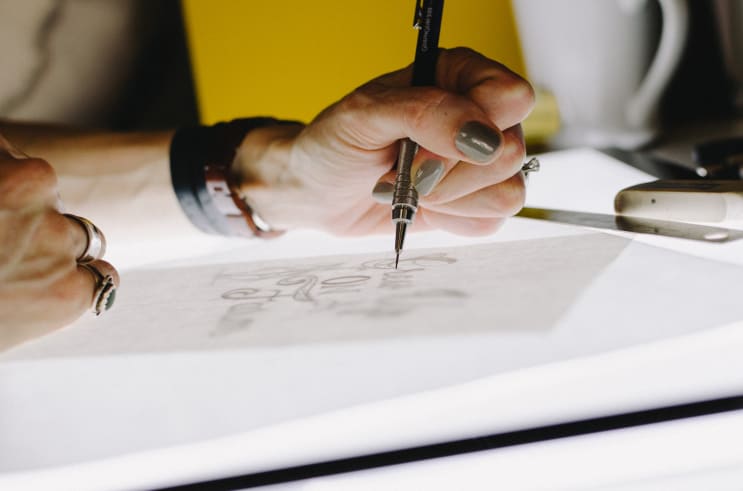 Kelly Sikkema / Unsplash
Professional and Educational Perspectives
Graduates of the BA in Graphic Design and Art Direction will have the theoretical, technical, and design practical skills to launch a career as:
Art director
Copywriter
Graphic designer
Web designer
Brand designer
Editorial designer
Retail and exhibition designer
Packaging designer
Illustrator
Visual designer
Graduates may also choose to study at the master and doctorate level in the fields of communication, graphic design, advertising, animation, etc.
At NABA, they can earn their Master of Arts in:
Communication Design
Creative Advertising
Job Placement
NABA's Career Service helps students and graduates identify and apply for internships and staff positions with prospective employers. 89% of NABA graduates find employment during the first year after graduation (data certified by Ipsos Observer regarding 2015 NABA graduates). Students also receive advice and assistance in drafting their résumés, writing job search letters, and organizing their professional portfolios.
Internships
NABA has developed strong relationships with leading companies that provide internships for NABA students, including Young & Rubican, Ogilvy & Mather, Havas Worldwide, Leagas Delaney, Edizioni Condè Nast, Independent Ideas, Milano Venture Company, Provincia di Milano, Armando Testa, Carmi e Ubertis, Publicis, Upim, Arnoldo Mondadori Editore, Editrice Abitare Segesta, Lowe Pirella, McCann Erikson Corporation, Saatchi & Saatchi, Velvet, Gruppo Editoriale L'Espresso, Il Sole 24 Ore, Lumen, Monster Italia, Publikompass, Comune di Milano, Harrods LTD, Jannuzzi Smith, Emergency, Berlucchi Service, Leo Burnett, Giangiacomo Feltrinelli Editore, TBWA Italia, JWT, Hearst Megazine.
Companies
The BA in Graphic Design & Art Direction cooperates or has cooperated with: 55DSL - Diesel, Absolut Vodka, Auditorium di Milano Giuseppe Verdi, L'Oreal Paris, Lipton, Praga International Marathon, Rolling Stone, Val Verde, San Benedetto, Bear, CDI, Croce Rossa Italiana, Libera, Silvian Heach, UNIMI – Facoltà di Medicina e Facoltà di Scienze Politiche, Comune di Milano - Assessorato Politiche Sociali, Glion.
Last updated Feb 2020
About the School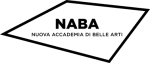 NABA, Nuova Accademia di Belle Arti, is an internationally renowned art and design academy. Founded in 1980, NABA is the largest private art academy in Italy. It offers bachelor's and master's degree ... Read More
NABA, Nuova Accademia di Belle Arti, is an internationally renowned art and design academy. Founded in 1980, NABA is the largest private art academy in Italy. It offers bachelor's and master's degree programs in Italian and in English that are accredited by the Italian Ministry of Education, University and Research (MIUR).
Read less