BA in Global Economics and Management
Home ›
BA ›
BA in Global Economics and Management
Program Description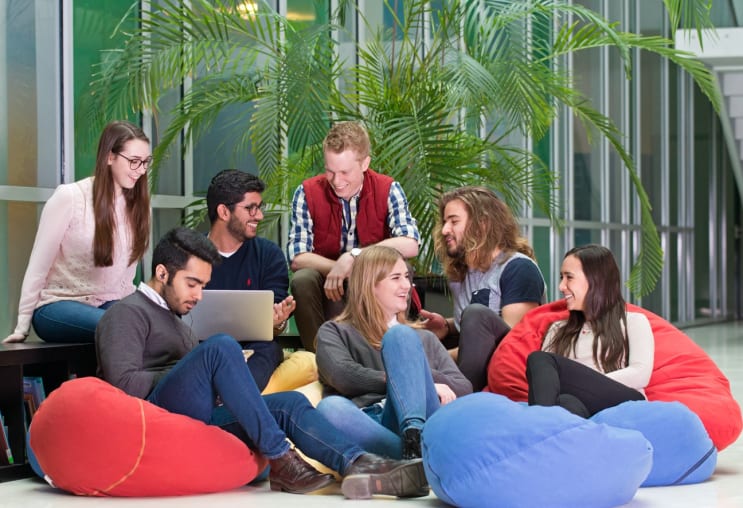 A multitude of political, social, and cultural forces drive economic decisions in our globalized world. To understand these forces, students need to learn about the many challenges faced by today's firms and economies. These include resource scarcity, climate change, economic growth, financial crises, or inequalities. The program Global Economics and Management views the classical studies of business administration and economics within a global context and combines them with knowledge from political science, sociology, and management. Students gain a transdisciplinary understanding of global economic challenges with an emphasis on sustainable development and responsible leadership.
The Bachelor program Global Economics and Management has received excellent ranking results in the most recent university ranking conducted by the Center for Higher Education (C.H.E.).
Career Perspectives
Solid labor-market qualification
With its combination of economics and management, students acquire solid labor-market qualifications for junior management positions with responsibilities in function-specific tasks and projects within areas of employment such as business development, sales, and marketing, human resource management, organizational development, strategy, and technology consulting, as well as for analyst positions in these fields or in specific industries.
Well-prepared for top global career paths
In the last years, our graduates obtained internships and positions in a variety of institutions, including the World Bank, MIT, or the Harvard Kennedy School, and at companies such as Volkswagen, Deutsche Bank, Ernst & Young, Deutsche Börse, KPMG, Henkel, Daimler, LinkedIn, Microsoft, Uber, Vodafone, Zalando or Deloitte, as well as in various startups. A degree in G.E.M. will also equip students with transferable skills that will allow them to move into other areas of employment in a variety of employers such as national and multi-national companies, governmental agencies, N.G.O.s, international organizations, think tanks, special interest groups, or research institutions.
Well-prepared for top-league graduate education
The G.E.M. program has taken JU's graduates onto a rich diversity of career paths. The academic rigor of the program prepares students for highly-ranked graduate programs. G.E.M. alumni have a strong track record with leading institutions around the world, such as the universities of Oxford, Cambridge, Edinburgh, St Gallen, Bonn, Munich and Mannheim, and graduate schools such as ESADE, Copenhagen Business School, BI Norwegian Business School, Hertie School of Governance, London Business School, and the London School of Economics.
Individual career counseling and support
Due to their experience of working and living with students from more than 100 countries on Jacobs University's international campus, G.E.M. graduates are well prepared to take on responsibility in intercultural work environments. What is more, the Jacobs Career Services Center offers students, amongst others, access to an exclusive internship program, individual career counseling, professional skills seminars, an online job portal, and employer networking during on-campus recruiting events.
Key Facts
Program Start Date 2021: last week of August (orientation week), the first week of September (classes)
Tuition: € 20,000 per academic year + € 8,000 living expenses
Scholarships: All applicants are considered for merit-based scholarships of up to € 15,000 per year.
Application Deadlines 2021: June 1 (global) and July 25 (for applicants who do not need a visa)
Duration: 3 years full-time
Financing Options: Each admitted candidate will receive an individual financial package.
5 Reasons
5 reasons why you should study Global Economics and Management (G.E.M.) at Jacobs University:
The best preparation for a top career in global business or economics;
Benefit from individual career planning and early work life access;
A high academic rigor of the program prepares for top graduate programs at the world's leading universities;
Benefit from start-up business support, international internships, and study-abroad opportunities;
Learn and live with talented students from over 120 nations on one campus.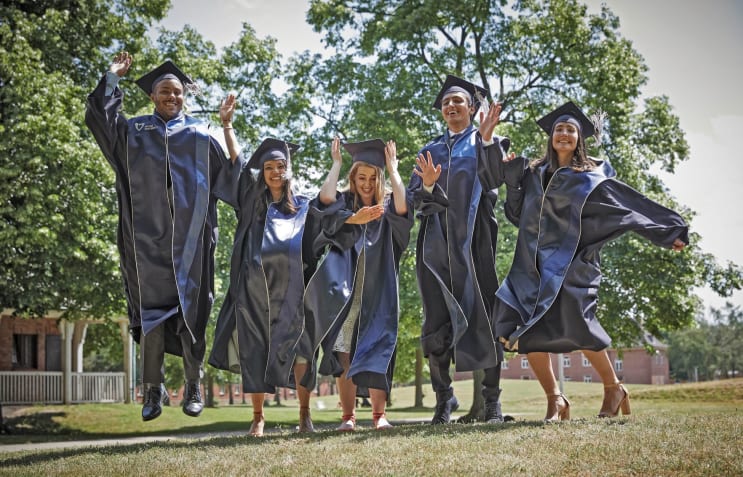 C.H.E. Ranking
The well known Center for Higher Education (C.H.E.) certifies: G.E.M. provides top-flight education in economics and management in Germany! In 2018, G.E.M. is in the #1 group for the quality of courses offered, the organization of its examinations, the opportunities in the curriculum, the scientific basis of its education, the support provided by instructors, access to professional skills and in the quality of its facilities, among other great marks.
Last updated Sep 2020
About the School

A private, English-speaking campus university in Germany with the highest standards in research and teaching following an interdisciplinary concept. With the aim to strengthen people and markets with ... Read More
A private, English-speaking campus university in Germany with the highest standards in research and teaching following an interdisciplinary concept. With the aim to strengthen people and markets with innovative solutions and advanced training programs.
Read less