BA in Global Affairs
Home ›
BA ›
BA in Global Affairs
Program Description
TOP 50 Social Science Unit in the World
Promotes global problem solving
Pursue jobs in organizations worldwide
Mason's global affairs degree is designed for students who are interested in international issues and the global dynamics that affect all societies. You'll look at these subjects through many different lenses, including the political, the economic and the cultural. Our graduates pursue careers in international security and intelligence, global health and international development, law, business, media, and management.
Over the course of your education, you will gain a sophisticated understanding of complex issues such as terrorism, refugee crises, global inequality, and health and environmental challenges.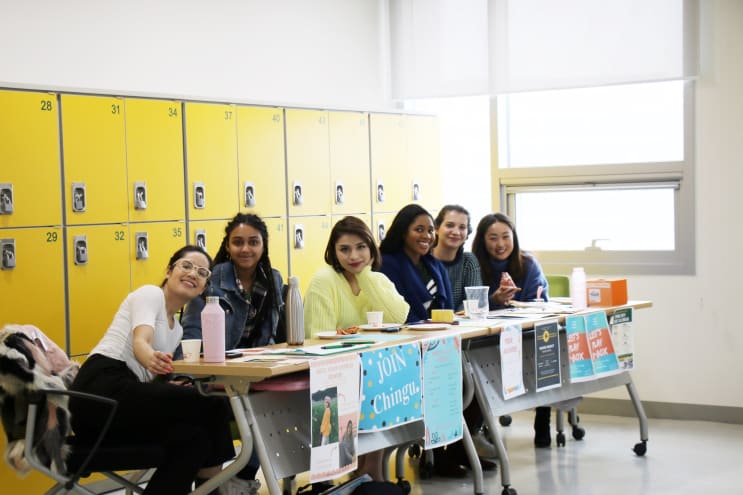 Global Affairs Concentrations
Africa
Asia
Europe
The Environment
Global Economy & Management
Global Governance
Global Inequalities & Responses
Human Security
International Development
Latin America
Media, Communication, & Culture
Middle East & North Africa
North America
Russia & Central Asia
Core courses in the major provide the foundation for this understanding. Your choice of a thematic or regional concentration helps you tailor your degree to your particular interests and career goals.
We encourage you to take your education beyond the classroom. Our program has one of the highest study abroad rates at the university. You tell us where you want to go in the world, and we'll show you how it can fit into your major—without delaying time to graduation.
Global affairs students find incredible internships by taking advantage of the political and cultural resources of Washington, DC, for example working on Capitol Hill, at the US Department of State, the FBI, Human Rights Watch, and in embassies here and abroad.
As a global affairs graduate, you will:
Gain a deep understanding of political, social, economic, and cultural globalization
Understand the use of different kinds of data and theories to analyze current global issues
Be trained in writing effectively for policy and other audiences
Be prepared to work in cross-cultural environments
Have advanced language skills
Have expertise in your concentration, be it a world region or issues such as global governance, the global economy, international development, or environment
Opportunities
All students have opportunities for research, global engagement, public service, and career preparation.
If you are a highly motivated student, apply to the honors program, where you conduct independent research under the guidance of a faculty member.
Consider the accelerated master's program.
Apply to be a Global Politics Fellow.
Study abroad with Mason Study Abroad program.
Develop valuable job skills by interning at places such as:
U.S. Department of State or the U.S. Congress
CIA or FBI
Foreign embassies in D.C. or U.S. embassies abroad
Amnesty International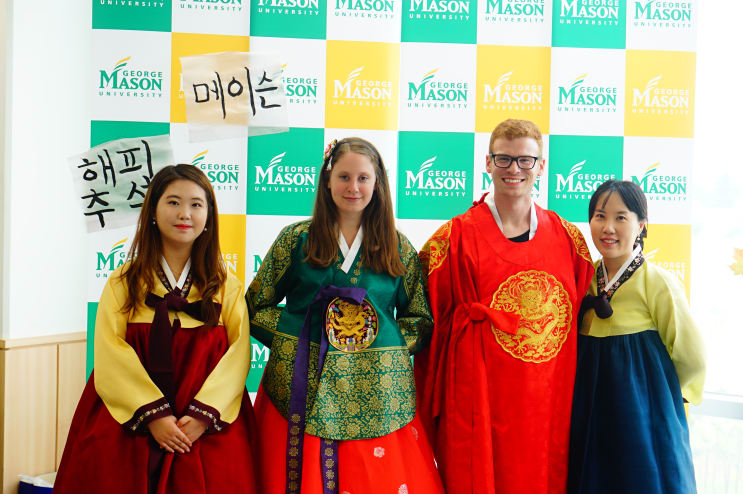 Degree Requirements
Honors in the Major
Highly qualified students may pursue advanced work leading to graduation with honors in the major. Global affairs majors who have completed 75 credits with an overall GPA of 3.50 and a GPA of 3.50 in courses for the major are eligible to apply to graduate with honors.
Students pursuing honors in the major must complete the two-course honors sequence, GLOA 491 Honors Seminar in Global Affairs and GLOA 492 Honors Research Project in Global Affairs, with a minimum GPA of 3.50 in the sequence. Not all applicants who meet the minimum requirements are guaranteed acceptance.
Degree Requirements
Total credits: minimum 120
This is a Green Leaf program.
Students should be aware of the specific policies associated with this program.
Green Leaf Programs and Courses
A "Green Leaf" course or academic program focuses on learning about sustainability, i.e., meeting our present needs without compromising the ability of future generations to meet their own needs.
Last updated Jul 2019
About the School

Inspired by George Mason, one of the United States' Founding Fathers, appeal for individuals and freedom, George Mason University recognizes that freedom and learning represent a complementary relatio ... Read More
Inspired by George Mason, one of the United States' Founding Fathers, appeal for individuals and freedom, George Mason University recognizes that freedom and learning represent a complementary relationship that allows men and women of all ages to pursue their educational dreams. It is the fundamental goal of George Mason University to prepare its students to be critical thinkers and active citizens who have the skills and knowledge-base to make a lasting contribution to society.
Read less