Program Description
The purpose of the BA Fashion Design program is to develop fashion designers, problem finders, and problem-solvers that have the competence to work independently as entrepreneurial fashion designers. The objective of this degree is to:
Apply integrated knowledge and advanced conceptual thinking skills to innovatively solve complex fashion design problems;
Use a range of design methods, processes and techniques competently to create, present and argue for professional fashion designs;
Enable students to demonstrate knowledge of design history and theory in a broader context and fashion design history and theory in discipline-specific context, and to conduct design criticism and research.
Career opportunities
The program will equip you with the necessary knowledge and skills for a design career in the fashion industry, including:
Problem-solving through design
Fashion entrepreneur
Fashion designer
Pattern engineer
Stylist
Admission requirements
Senior certificate or equivalent qualification with a minimum APS or M-score
Attendance of an entrance assessment and the submission of a portfolio once the application form has been processed
Completion of the National Benchmarking Test (NBT) for Academic and Quantitative Literacy (AQL)
Compulsory school subject: English
Recommended school subjects for Fashion Design include Art, Design Studies, Business Economics and Mathematics
Average Point Score (APS)
Min APS

23 With Mathematics
24 With Maths Lit

Languages

Langua ge of teaching and learning*
4 (50 – 59%)
Other recognized language**
4 (50 – 59%)

Mathematics
Maths:4 (50 – 59%)OR
Maths Lit: 5(60-69%)
Other requirements
submission of a specified portfolio
A minimum APS of 23 with Mathematics or 24 with Mathematical Literacy is required to apply for the program.
*English, Home Language or English First Additional Language
** Home Language or English First Additional Language
M-score
This scoring system is used if the applicant completed school prior to 2008 or A/0 levels. A minimum M-score of 12 is required to apply for the program.
| | | | | | | |
| --- | --- | --- | --- | --- | --- | --- |
| Symbols | - | A | B | C | D | E |
| Points​ | Higher Grade | 5 | 4 | 3 | 2 | 1 |
| Points​ | Standard Grade | 4 | 3 | 2 | 1 | 0 |
Selection Criteria

Applicants are selected by means of the submission of a prescribed portfolio. Entrance portfolio 2017- FASHION DESIGN (BA Fashion Design)

Dear Applicant

Thank you for showing an interest in our programme. The portfolio we are asking you to compile is done for two reasons. Firstly, completing all tasks will show your suitability for being accepted into the programme. Secondly, as our enrolment target is based on the capacity of our infrastructure, we can only accommodate a limited number of applicants. It is important that you complete the tasks to the best of your ability. The portfolio is a compulsory requirement.

PROJECT 1: Make a detailed line drawing of a pair of shoes from 3 different angles using A4 paper.

The drawing should more or less fill up the page. Each drawing should be on a separate page.

PROJECT 2:Ladies Day Wear • Ladies Evening Wear • Ladies Active Wear • Men's Casual Wear • Men's Active Wear

Identify 3 garments (1 from any category given above) from any fashion designer/brand that you can find in a magazine. Re-draw the garments and colour using any type of medium that you prefer (i.e. pencils, paint) on A4 paper. Draw each garment on a separate sheet of paper and attach the photographic reference (picture) of each of the garments to the back of the illustration. Attach fabric samples that you think would suit the designs, one for each illustration.

PROJECT 3: Design and make a fabric shoulder bag by yourself using the following dimensions:


BAG: Width: 25cm / Length: 30cm
BAG SLING/HANDLE: Any length or width of your own choice, as long as it suits that bag that you are designing.
DECORATION: Decorate the bag according to a stated theme of your choice.
MATERIALS TO BE USED FOR THE BAG: You may make use of any of the materials that you feel are suitable. Please note that the bag needs to be sturdy and usable.
MOTIVATION: Write a short motivation (120 to 150 words) explaining the theme you chose, the fabric you used and how you decorated the bag.

PROJECT 4:In a well-developed 500 word essay, describe your understanding of the fashion industry and explain why you have chosen fashion as a career.

Pay attention to the presentation of your portfolio as this is a part of the portfolio assessment criteria. You need to add a signed declaration (a signed affidavit from the police station or a commissioner of oath) that the above is your own work. Make sure that every project has your ID/passport number clearly visible.

Prospective candidates may be asked for an interview as part of the entrance assessment.

Submission Date

You may submit your portfolio as soon as you are ready to do so, between the hours of 08:00 and 12:00. However, the final submission date is 31 October 2016 by 12:00.

International students must submit their portfolios by 16 September. International applicants (or applicants who do not live near Johannesburg) will need to use a courier (i.e. DHL) to send your portfolio. Due to the practical nature of our programme we are unable to do online assessments of portfolios.

Important Documents

Ensure that you include the following documents with your portfolio:


A copy of your latest school results
A copy of your ID/passport
An ID/passport photo of yourself

Portfolios should be submitted to the secretary of the department, Mrs Des dos Santos in the FADA building, APB Campus of the University of Johannesburg. If you have any questions contact Des dos Santos at 011 559 1022 or email desd@uj.ac.za

Good luck and remember to have fun!

After the assessment, portfolios must be collected from the department before December.

All portfolios must be sent via a courier company or delivered in person to:

Mrs Des Dos Santos
Department of Fashion
Faculty of Art Design and Architecture
FADA Building, Bunting Road Campus
University of Johannesburg, Auckland Park, 2092
Telephone number: 011 559 1022 / Email Address: desd@uj.ac.za

Contact Details

Department of Fashion Design
Faculty of Art, Design and Architecture (FADA)
University of Johannesburg
Auckland Park Bunting Road Campus
Johannesburg

FADA Information Centre
011 559 1022/1098 , web-fadauj.ac.za
www.uj.ac.za/fada or www.uj.ac.za/fashion
Registration and Start Dates
Registration starts in January and lectures in February for both Undergraduate and Postgraduate course work programmes.
All research programmes for Masters and PhD can register throughout the year.
End Date: Academic starts in January and ends in December. Programme deadline is determined by the duration of the programme.
Last updated Apr 2020
About the School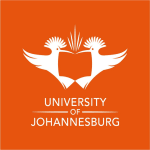 Vibrant, multicultural and dynamic, the University of Johannesburg (UJ) shares the pace and energy of cosmopolitan Johannesburg, the city whose name it carries. Proudly South African, the university i ... Read More
Vibrant, multicultural and dynamic, the University of Johannesburg (UJ) shares the pace and energy of cosmopolitan Johannesburg, the city whose name it carries. Proudly South African, the university is alive down to its African roots, and well-prepared for its role in actualising the potential that higher education holds for the continent's development.
Read less