Program Description
Haute-couture or mass brand, prepare to bring your designs to life
Study Parisian Fashion Design course in Berlin
The Bachelor in Fashion Design programme is designed to provide a complete overview of fashion design blending extensive practical learning into the creatively intensive courses. The programme is offered in partnership with Atelier Chardon Savard, one of the top five fashion schools in France. The trailblazing partnership between Macromedia University and Atelier Chardon Savard brings together the best of Paris and Berlin, the two leading fashion capitals of the world. The practice-oriented programme with French flair is taught at Atelier Chardon Savard in Kreuzberg, Berlin's trendy district that buzzes with creative people and companies. You will learn not only the subjects related to fashion design but also methods, strategies and soft skills that will help you gain a foothold in all areas of design and fashion business.
Your benefits
French styled studies with fashion insiders
State-recognised bachelor's degree
Wide international network in the fashion world
Experienced professors and lecturers from the fashion industry
Practice-oriented programme with practical study projects
Good career opportunities through an internship at the end of studies
Course content
Here is a sneak peek into what awaits you:
Shaping, draping, sketching
Color theory and textile technology
Fashion and art history
Fashion design, cutting, processing techniques, textile design
Collection development, fashion illustration
Fashion trends, analysis
Digital communication
Practical projects, in-depth practice reference through company co-operation
Internship
See your designs on the catwalk
Have you been fantasizing about seeing your designs on the catwalk? If so, live your fantasy during the annual fashion show in the summer semester. This is the main highlight of the year when students can present their haute-couture designs which they have worked on throughout the year. Feel the goosebumps on your arms as the models display your designs for the first time to a real live audience.
During the course of the studies, there are also possibilities to attend workshops in Freiburg or Paris and to make contact with company representatives directly at each location. Taking part in joint projects with students from the Paris or Nantes locations is also possible and there are also opportunities to spend a semester on either French campus.
ATELIER CHARDON SAVARD CATWALK SHOW
Your career prospects
The practice-oriented programme paves the way for a successful career in various areas such as fashion, design, lifestyle, art, trends and visualization. Some possible job positions for graduates are:
Designer for fashion companies and labels
Designer at publishing houses, galleries or editorial offices
Stylist in the film, television or theater business
Trend-scout for media, art and interior design companies
Art director for design and photo agencies
Fashion writer and illustrator for magazines and publishers
A self-employed fashion designer
Admission Requirements
A certified secondary education certificate (i.e. High School Diploma, GCSE, O-level). School leaving certificates must be officially approved as being equivalent, where necessary.
A recognized certificate of English proficiency (TOEFL with at least 71 out of 120 points or IELTS, at least 5 out of 9).
Portfolio.
Online admission interview.
Online assessment (consists of 3 creative tasks).
Applicants without a certified secondary education certificate (entrance qualification for Universities/Universities of Applied Sciences) or equal qualification and tertiary education certificates, may be admitted after having proven their particular artistic talent on a further online interview via Skype.
How to Apply
Step 1: Free Admission Check for international applicants
Before submitting the application documents, applicants can contact the Student Advisory Service at international@macromedia.de and request an assessment of their academic certificates to find out whether they meet the requirements or not.
Step 2: Submit Full Application
Submit your application with all required documents by email to international@macromedia.de. The application pack should include a portfolio together with a sworn statement in which you confirm that you have worked on your work samples by yourself and without any help.
Step 3: Artistic Tasks (online) and Admission Interview (online)
After review of the application documents by Atelier Chardon Savard, successful applicants will be contacted and will be invited to an online assessment and an admission interview.
Tuition Fees and Finance
The fashion design course is officially accredited but not funded by the German state. Therefore, a study fee of 4,050 EUR will be charged per semester.
Last updated December 2019
About the School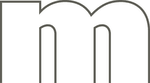 Choosing a university is a decision of a lifetime. It's the place where you lay the foundation for your future career network and where you discover your chosen area of work and start to mould your pr ... Read More
Choosing a university is a decision of a lifetime. It's the place where you lay the foundation for your future career network and where you discover your chosen area of work and start to mould your professional identity. We are delighted that you've taken an interest in Macromedia, a recognised private German university focusing on digital transformation, and would like to tell you more about how we can help to shape your future.
Read less